Vandaag ga ik andere 2B nieuw collectie voor jullie reviewen een long-lasting eye contour pencil.

2B Cosmetics long-lasting eye contour potlood ziet er simpel uit en de verpakking is zwart met wit tekst erop en heeft transparant dopje. Aan de achterkant kun je de kleurtjes zien zoals de kleur van de potloodje zelf.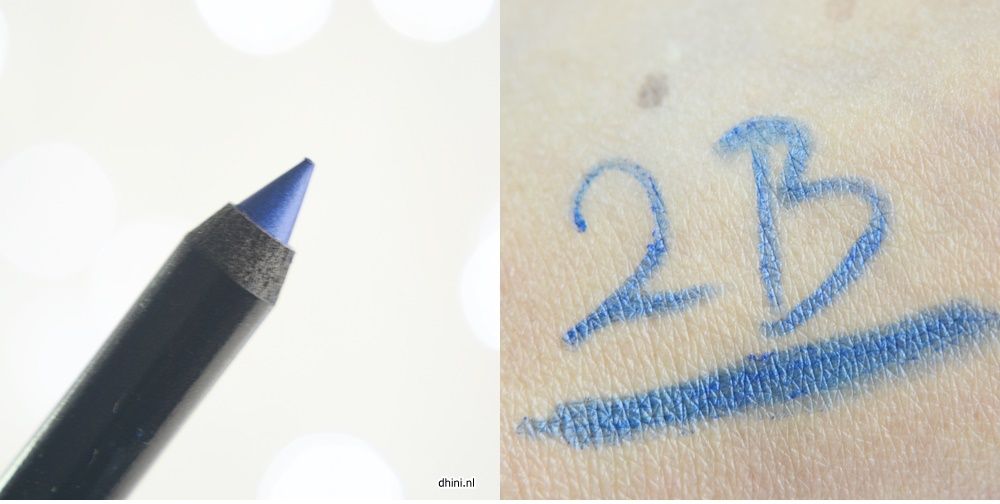 De potlood is zacht creamy textuur die heel soepel glijden over je ooglid. Je kan makkelijk een fijn of juist dikker lijntje aanbrengen. Ook erg fijn te blenden. De kleur is prachtig semi mat donker blauw.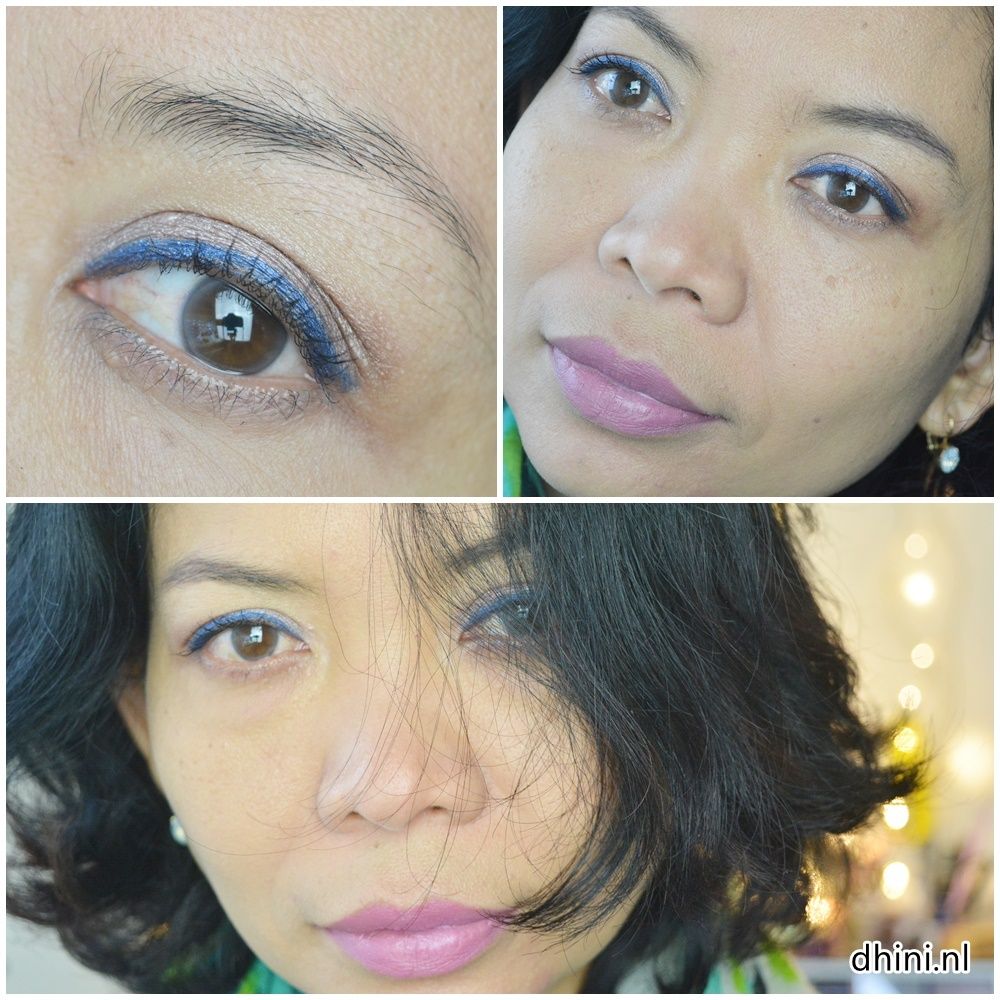 Ik ben zeer tevreden over deze nieuw oogpotlood van 2B Cosmetics. De potlood bevat vitamin E en het is prachtige en een goede pigmentatie. Het blijft goed lang zitten. Deze potlood heb je een puntenslijper voor nodig. Het zou handig zijn als met een draaisysteem werken. 2B cosmetics long-lasting eye contour pencil is in 4 kleuren te verkrijgen en voor €3,95 per stuk.
2B make-up producten zijn verkrijgbaar in Belgie bij Kruidvat, DI, Dreamland, Carrefour, Colruyt, Inno, Lediscount, Cora en Suprabazar of kan je terecht op 2B webshop makeuptouch.eu en 2B.eu
De ingrediënten van alle 2B Cosmetics producten, vind je hier
Blijf op de hoogte van 2B make-up producten door deze Facebookpagina te liken.
TIP : op Facebook 2B Cosmetics adventskalender kan je op iedere dag kans om 2B Cosmetics te winnen.

Fijne dag en geniet ervan!
Dhini

Dit artikel bevat product(en) die ik heb ontvangen van een merk, PR of bedrijf. disclaimer