Vandaag ga ik de tweede deel laten zien. (Eerste deel hier kan je terug kijken . De twee deel 2B make-up zijn allemaal nagellak producten.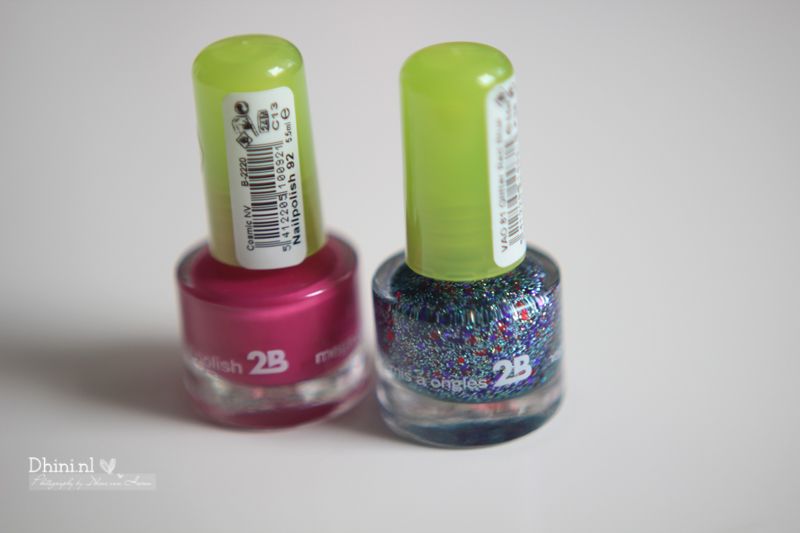 2B Fluo Rose 52 en 2B – Glitter red blue 81


2B Fluo – Fluo Rose 52
Heel fijn nagellak met fijne kwast. Geen streeptjes achter laten. In de lakje zit er subtiele shimmers. Er zijn 6 kleuren uit de collectie.
Om extra glamoureus effect te geven, voeg je dan glitter nagellak. Hieronder heb ik 2B Glitter red blue 81.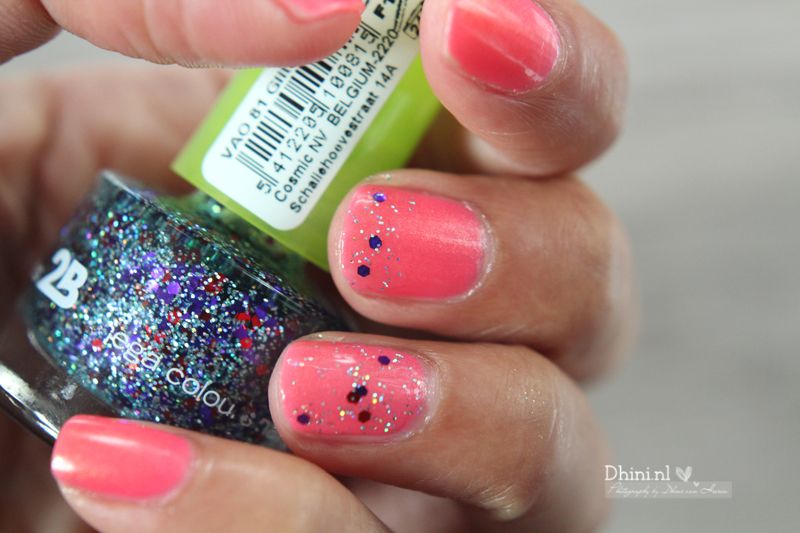 2B Fluo en Glitter nagellakjes zijn in zes kleuren beschikbaar. Prijs : €3,50 per stuk

2B Nail arts Liner – Pink 03
Voor mij meer goudachtig kleurtje. Niet echt pink glitter kleurtje zo te zien maar goed…ik vind het niet zo erg.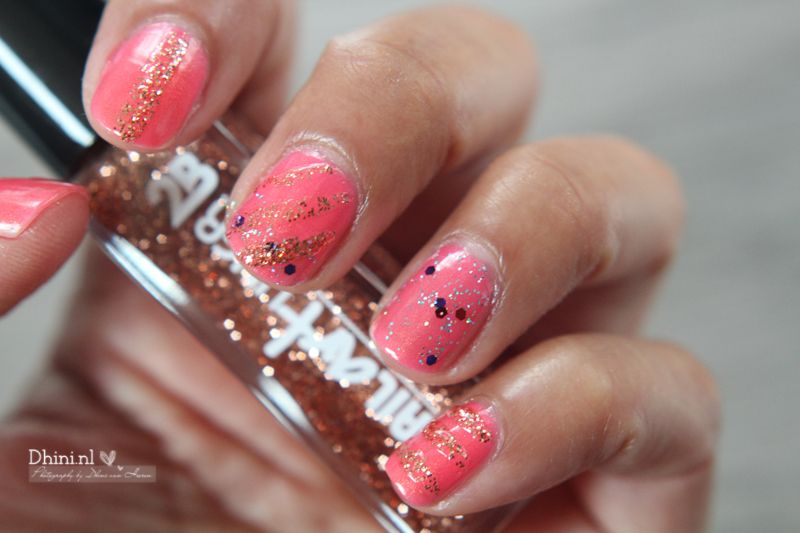 Altijd leuk om een nail ar liner te hebben. Hier kan je je eigen creatie maken. Streepjes…streepjes en nog streepjes nail art maken maar ook natuurlijk andere creatie met deze nail art liner. Be creatief dus 😉
2B nail art liner heeft zes kleuren in de webshop. Prijs €3.95

2B Caviar – Fuchsia 02 | Nagellak – Mat Rose 92 | Velvet – Ocean Blue 04 | Nagellak – Jade 370
2B heeft nu ook nail art caviar en velvet in hun assortiment.


De kleuren zijn ook mooi summer kleuren. Alleen blijven ze niet zo lang/mooi zitten. Een dagje is helaas allemaal vervaagt en of los. Voor speciaal gelegenheid is deze nail art leuk om te dragen. Toch leuk even wat anders dan gewone nagellak naar feest of speciaal gelegenheid.
2B Caviar en Velvet zijn in vijf kleuren in hun assortiment. Prijs €3,95 per stuk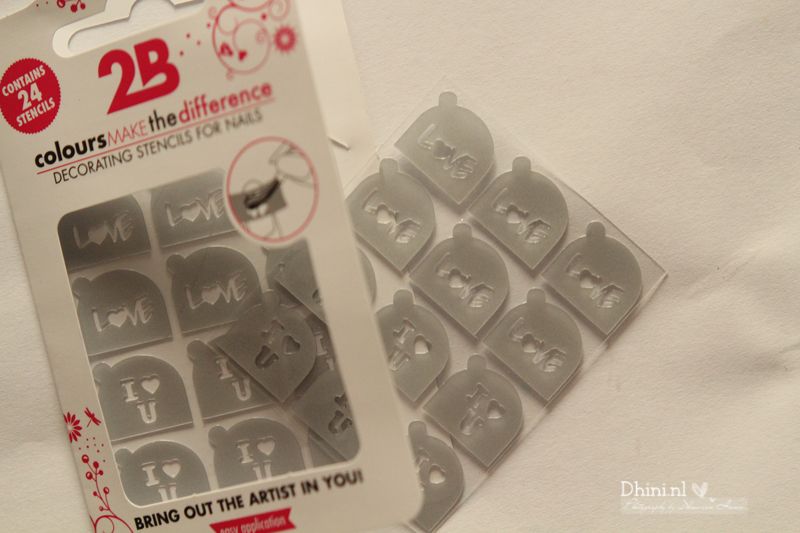 2B Nail stencils – Love 07
Superleuk dat 2B stencils in hun assortiment toegevoegd en ze lijken mij erg handig met extra stukje om makkelijk vast te houden of eraf halen.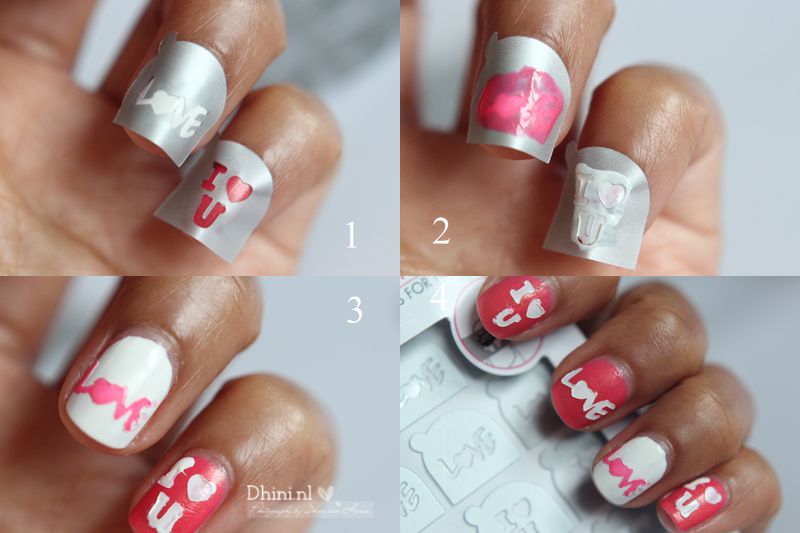 Erg handig als je nail art snel wilt maken vooral met de tekst of patroon. 2B voegt vier nieuwe designs toe. Elke verpakking beschikt over 24 stencils met hippie tekst of art work. Best veel genoeg toch.
2B nail stencils. Prijs €2.49 per pak
2B producten zijn te koop op makeuptouch.eu bestellen. Blijf op de hoogte van 2B make-up producten door deze Facebookpagina te liken.
Welke 2B nagellak spreek je meer aan?