Zo graag wil ik mijn haar even niet krul. Ik was erg blij toen mijn nichtje hier ons kwam opbezoek. En ze heeft mijn haar in style gedaan. Ze liet mij weten als ik permanent style hebben dan moet ik permanent cream/mouse kopen. Vandaag ga ik een style tang van Babyliss reviewen. Ik ben zo benieuwd of ik in me eentje kunt doen.

De style tang heb ik Sublim' touch.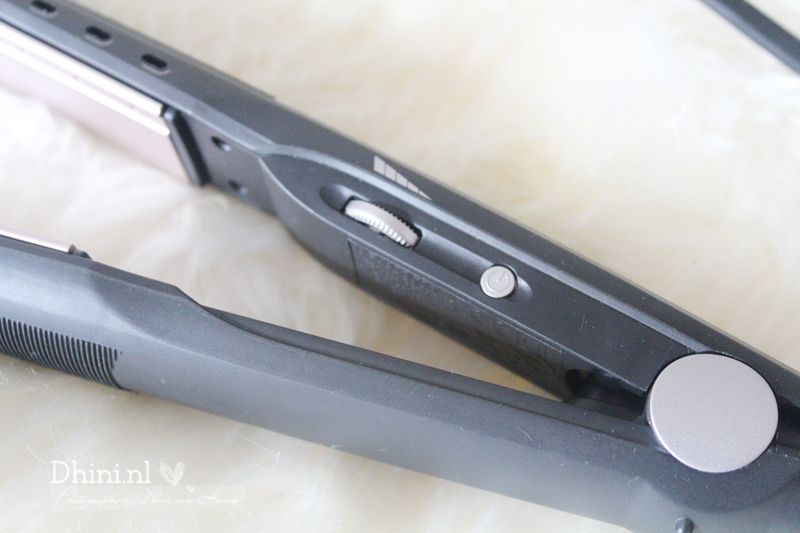 Handig met die aan en out knopje en Ik kan zelf hoe heet bepallen door zacht – heet draaien knopje. Handig vind ik (mijn style tang apparat geen dit system)


En ook kunt hij in nat of droog haar gebruiken. Andere pluspunt is dat de draar van babyliss Sublim touch niet mee draaien tijdens ik mijn haar stylen. Die van mijn draait mee dat is best irritant. De babyliss Sublim touch is ook heel lekker licht.


Het resultaat ben ik heel erg tevreden want ik heb in mij eentje gedaan en heel mooi style haar. Love it en mijn haar wordt lekker ook zacht en licht.
Babyliss – Sublim Touch kost € 35,96. Hebben jullie ervaring met Babyliss?