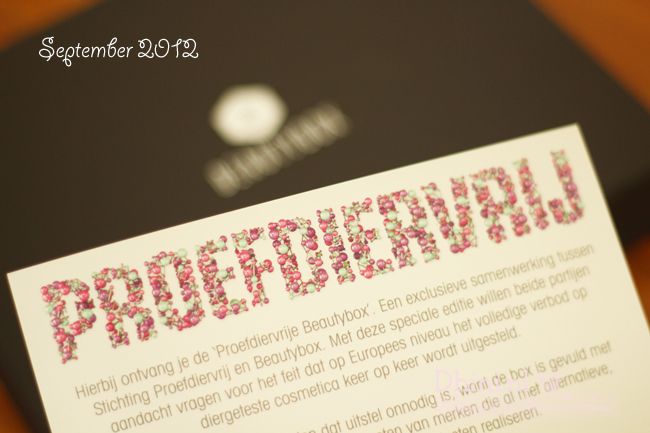 Vandaag binnen..beautybox september – proefdiervrij.



The body shop – Olive Body butter – 50ml (Fuul size 200ml – €15)
Ik ben bekend met deze body butter van the body shop. En de geur was mijn alle eerste die ik had gekocht.


Pure – 100% Natural Deodorant (Full Size €6,99)


Webecos – Refined Pearl exfoliator – 100ml (Full Size 100ml – €29)
Ik kende deze merk nog niet. Ik ben benieuwd en mijn face scrub bijna op dus goed om te gebruiken en uit te testen


Crazy rumors – Lipbalsem – (FulSize – €4,95)
Ooit gezien op een blog maar ik ben vergeten. Nu herinner ik me dat is blog van Deb (na comment hieronder heb ik gelezen)


Hairwonder – Hair Repair Conditioner – 20ml (FullSize 200ml – €7,99)
Nieuw voor mij. Ik word nieuwsgierig van.


Dit is mijn laatste beautybox want ik heb mijn abonnement opgezegd. Nieuwsgierig naar maanden mei, june, july en augustus kan je hier de inhoud bekijken.
Ben je tevreden met inhoud van deze maand?