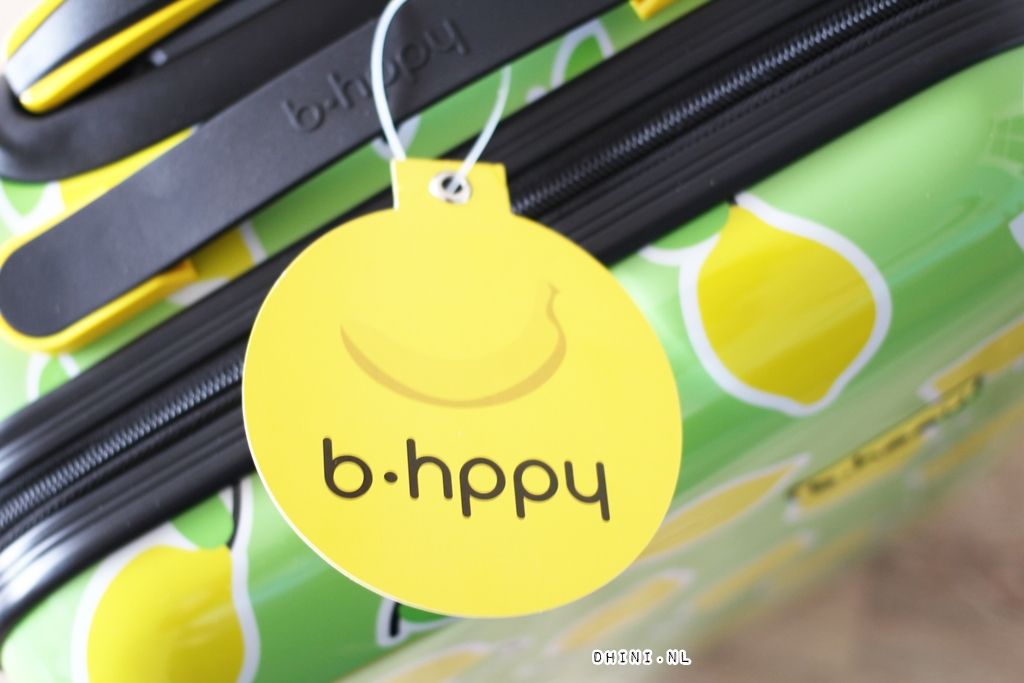 Van Duifhuizen tassen en koffers mocht ik een koffer uitzoeken voor het review. Ik koos voor een koffer van het merk BHPPY. Vandaag vertel ik jullie wat meer over deze koffer.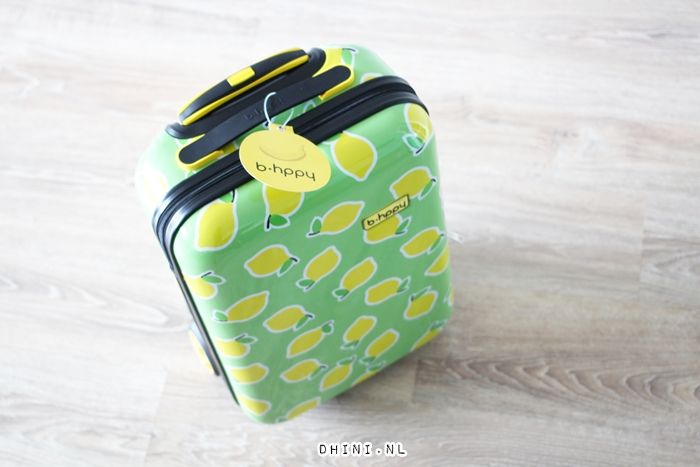 BHPPY koffer heeft een lange naam Easy Peasy Lemon Squeezy maar wel een leuke naam voor een koffer. De koffer heeft een fris kleurtje met daarop lemon patroontje en heeft twee wieltjes. Hierdoor rijdt de koffer zonder moeite met je mee. Twee wegritssluiting en een cijferslot die je zelf eigen code gebruik, handig! geen gedoe met sleutels.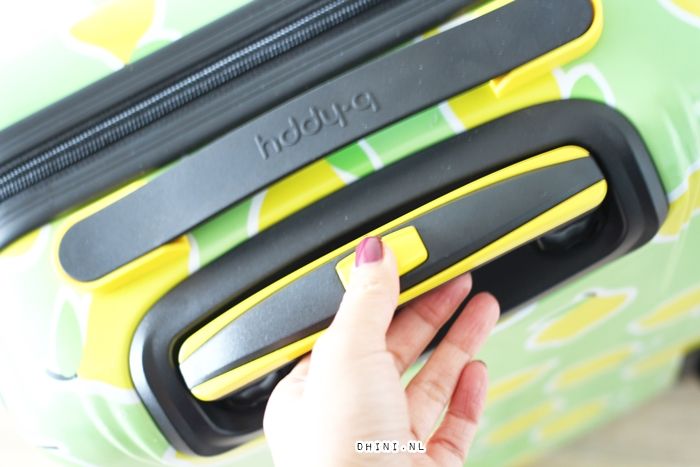 Wat nog superfijn is dat je de hendel in verschillende hoogtes kunt instellen en met de handvat aan bovenkant kan je de koffer ook gewoon optillen als je wilt. De trolley is gemaakt van hard ABS materiaal en polycarbonaat aan de buitenkant en aan de binnenkant is met stof gevoerd.

Wanneer je de koffer opent, zie je er een ritstussenschot en elastische inpakriemen aan de binnenkant.
Extra informatie :
– Afmetingen : 39 x 20 x 55 cm (bxdxh)
– Inhoud : 40 L
– Garantie van twee jaar
– Uitschuifbare trekstang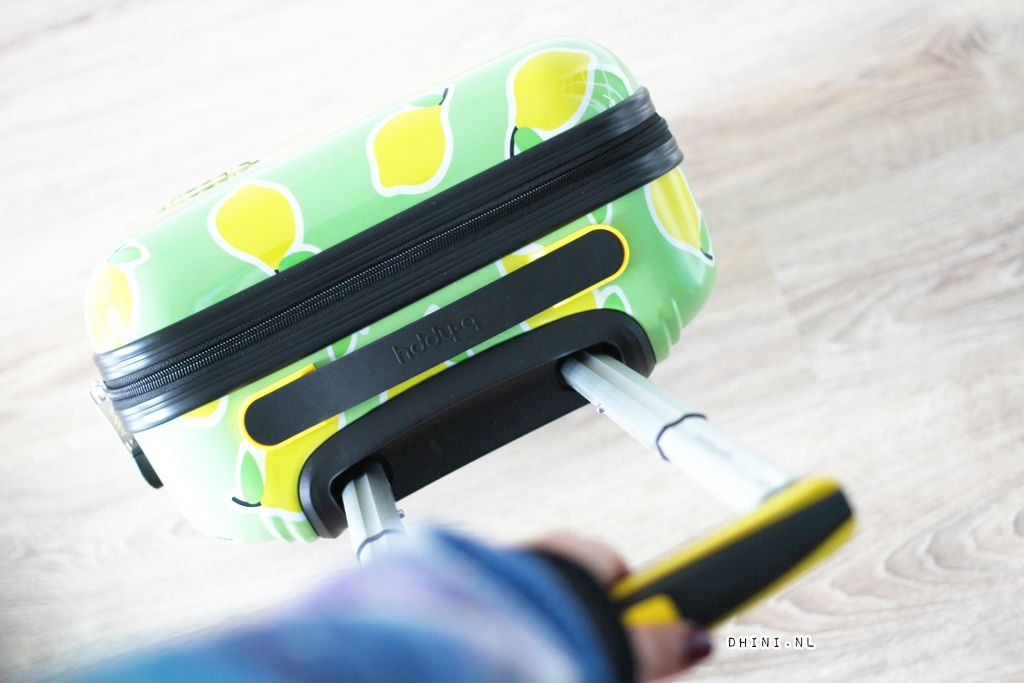 Ik heb er zin in om op vakantie of weekendje weg te gaan want deze koffer gaat zeker mee. De koffer heeft frisse kleurtje, lekker opvallend. Ik vind superleuk en mooi koffer. Er zijn genoeg keuzen van dit merk BHPPY koffer met verschillende patroon, kleuren en maten. Deze vrolijke BHPPY handbagage koffer kost €79.95, is te koop bij Duifhuizen.nl.

Fijne dag en geniet ervan!
Dhini

Dit artikel bevat product(en) die ik heb ontvangen van een merk of bedrijf.