Blaze nagellak! Ik ken deze merk op nail blogs maar ik heb zelf nog geen maar nu anders..hier heb ik er twee van "Lightening Flash to Burgundy" en "Gunmetal silver to Red". Het lijkt mij leuk dat de kleur zal veranderen als in de zon is maar helaas nog geen zon hier. Geen zon geen veranderingen dus van de kleuren. Eigenlijk ben ik erg nieuwsgierig van. Maar nu ga ik eerst de gewone kleur laten zien. Informatie + foto`s kan je verder klikken.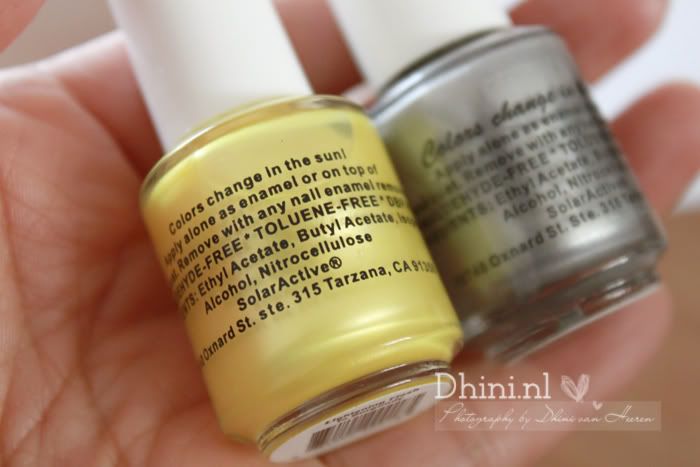 De lakje is vrij dun dus hier moet ik drie laagjes nodig, helaas. Twee laagjes zijn nog niet genoeg om goed te dekken. Omdat de lakje te dun is, laat de lakje helaas stripjes. De nagellak zijn wel free DPB. Het blijft twee dagen op je nagels. Alleen maakt helaas mijn nagels erg vies van maar gelukkig na gewassen zijn mijn nagels weer mooi.


Als de zon schijnt, ga ik weer deze nagellak op mijn nagels doen want ik word nieuwsgierig van. Natuurlijk ga ik jullie laten weten.
Te koop bij Carobolo. Deze nagellak kosten EUR 6.95 per stuk. Heb je ervaring met deze merk?