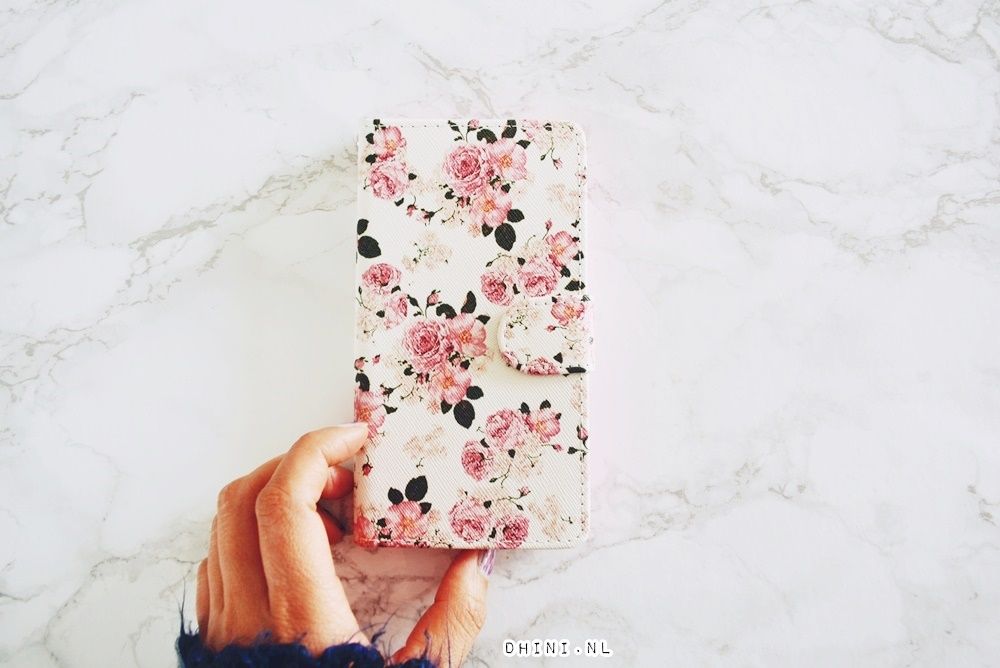 Smartphone hoesje heb ik maar eentje en het is tijd om mijn oude smarthoesje te vervangen. Aan de binnenkant van smartphonehoesjes is al stuk. Vandaag show ik mijn nieuw en vrolijke smartphone hoesje voor mijn Huaweei Ascend P 7.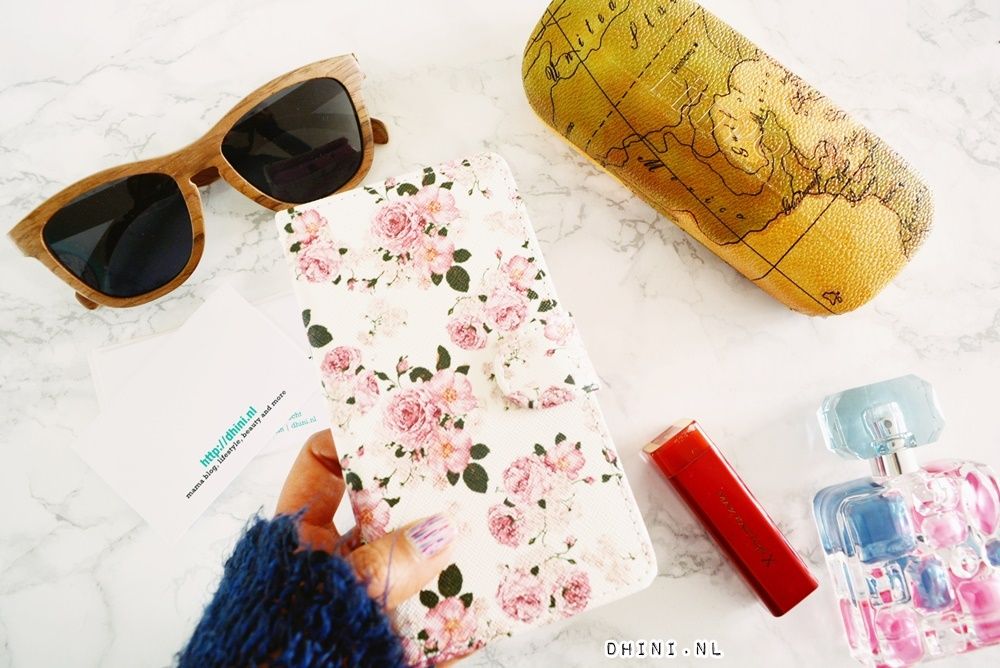 Mijn nieuw smartphonehoesjes is vol met bloemen, het ziet er toch vrolijk uit. Deze boektype hoes is gemaakt uit kunstleer. De materiaal aan de binnenkant van dit hoesje is van TPU (flexibel) materiaal en er zijn twee vakjes voor je pasjeshouders of boodschappen spaarkaarten. Zoals andere soort wallet hoesje/boektype hoes die ik heb, heeft dit hoes ook een makkelijk open en dicht met de slimme magneetsluiting. Ik ben dol op wallet smartphone omdat ik handig vind en goed mijn smartphone beschermen, ook een paar pasjes erin erin. Ik mis alleen mijn slingrip.

Je kunt je smartphone gewoon laten zetten want dit hoesje heeft een standfunctie. Handig! Dit hoesje kost €13,95 maar je kunt meer leuk, vrolijke hoesjes of andere accessoires zoals bluetooth speaker voor je iPhone of smartphone o.a. Samsung Galaxy S6 hoesje op webshop telefoonhoesjestore.nl
WINACTIE – GESLOTEN
In samenwerking met telefoonhoesjestore.nl mag ik een shoptegoed t.w.v. €25 weggeven aan een van mij bezoekers.
Wat moet je doen
– Laat hieronder een reactie achter
– Volg dhini.nl bloglovin en save dit bericht.
Ik zou het leuk en lief vinden als je dhini.nl bloglovin volgt, op Facebook dhini.nl liken en abonneer je op het YouTube kanaal van dhini.nl. (niet verplicht)
De winactie loopt tot 7 april 2016. De winnaar ontvangt een persoonlijk e-mail. Deelnemers alleen binnen Nederland. Succes!

Fijne dag en geniet ervan!
Dhini

Dit artikel bevat product(en) die ik heb ontvangen van een merk of bedrijf. disclaimer