Goede nacht, Weer over mijn gerechten tijdens Ramadan. Niet zo bijzonder maar toch wil ik hier updaten 😀 Wel heb ik niet alleen een keertje te laat wakker (lees terug de artikel) maar al tweede……schandaal. De tweede keer heb ik niks wat drinken of eten. Dus vanaf nu ga ik proberen niet te laat wakker. En nu besloot ik dat ik Buka Puasa en Sahur dezelfde gerechten eet, alleen misschien de voorgerecht en nagerecht anders of helemaal zonder. Aaah ja..je kan wel op foto`s zien 😉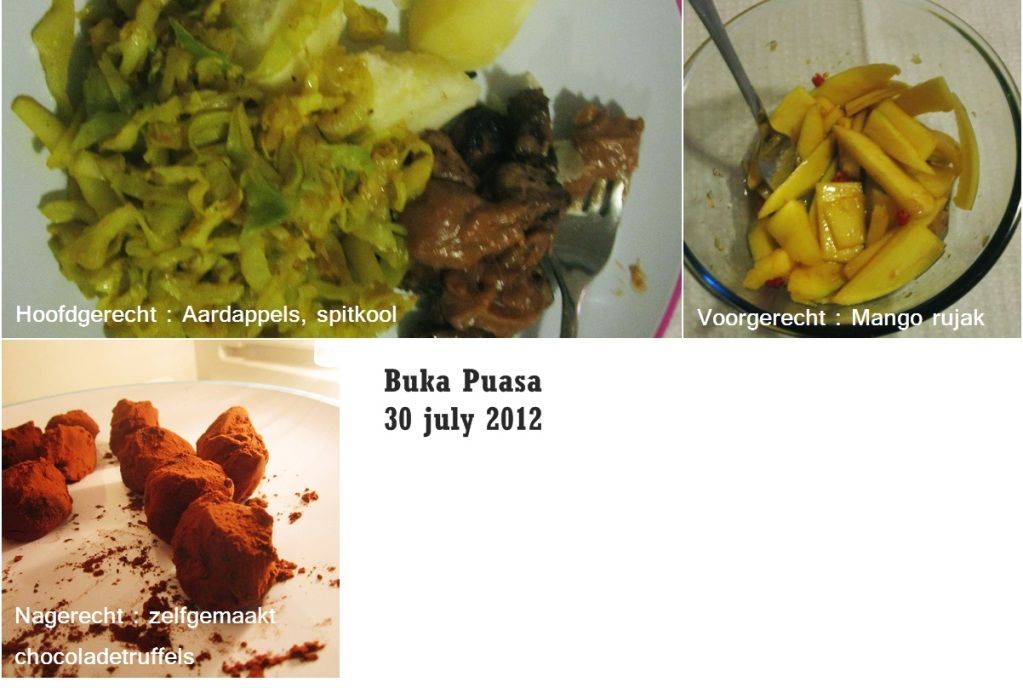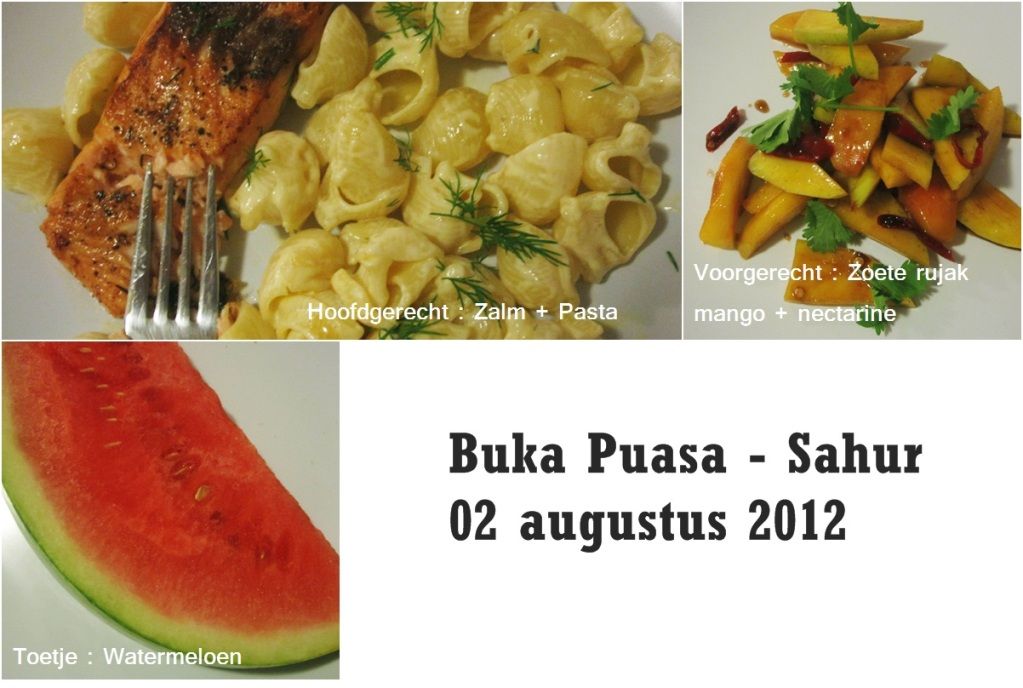 Tot nu toe ..Alhamdullilah heb ik goed gedaan. Alleen toen niet Sahur was, voelde ik wel best moeilijk. En heel erg moeilijk is dat ik echt slaperig ben.
En hoe was bij jullie Ramadan?