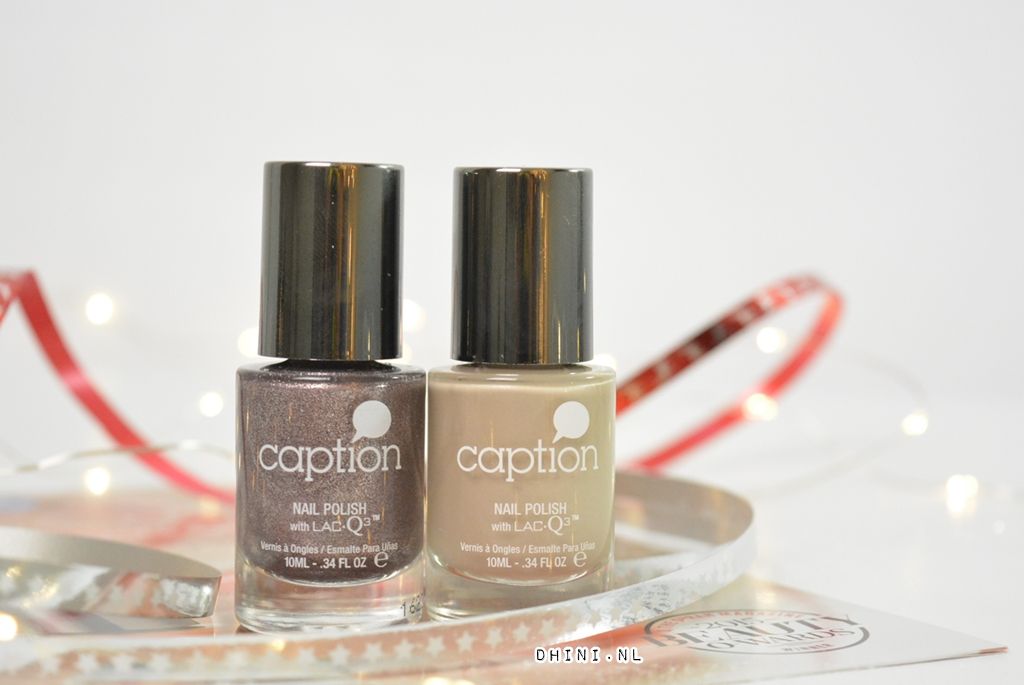 Naast Caption nagellak kennismakensetje, heb ik ook twee Caption nagellak uit de nieuwe collectie "Double Take" Collectie. Ik heb ze geswatch en vandaag laat ik aan jullie zien


Caption GRIN AND BARE IT is een mooi crème kleur en het lakt heel fijn zonder streepjes achter. Het droog t snel. Een laagje dekt al goed.

Caption PEDAL TO THE METAL een prachtige metal finish lakje. Ook dekt de nagellak een laagje goed.

Beide nagellakjes zijn mooi kleuren en de pigmentatie is erg goed. Op beide foto heb ik twee laagjes gedaan behalve de ring vinger. Zo zie je dat de nagellakje dekt erg goed in een laagje. Het lakt gemakkelijk en het droogt snel. De nagellak blijt minimaal 5 dagen mooi zitten. Er zijn 8 kleuren beschikbaar uit deze "Double Take" Collectie. Alle Caption nagellak producten zijn vrij van DBP, toluene en formaldehyde. Caption nagellak is te bestellen op Caption webshop.

Fijne dag en geniet ervan!
Dhini

Dit artikel bevat product(en) die ik heb ontvangen van een merk of bedrijf. disclaimer