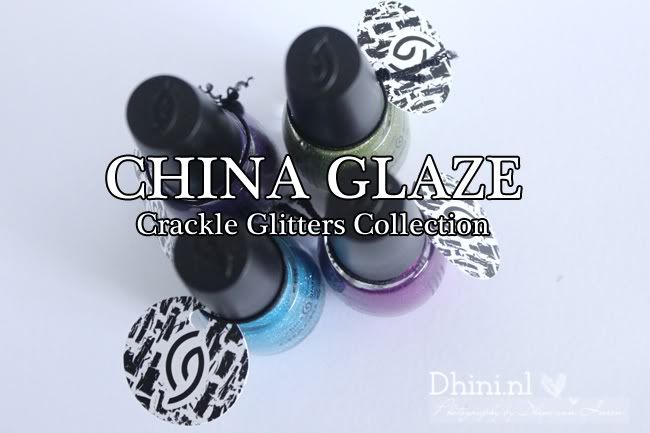 Crackle nagellak is nog steeds populair. Vandaag laat ik aan jullie China Glaze "Crackle Glitters Colelction". Let wel op – veel foto`s dus bereid je voor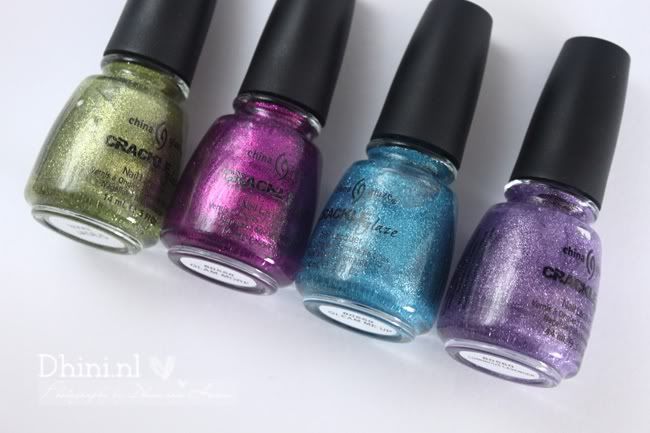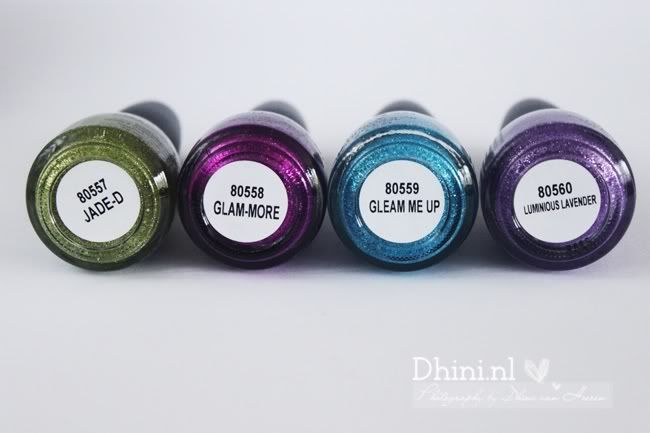 Er zijn vier kleuren : Jade-D, Glam-more, Gleam me up en Luminius Lavender.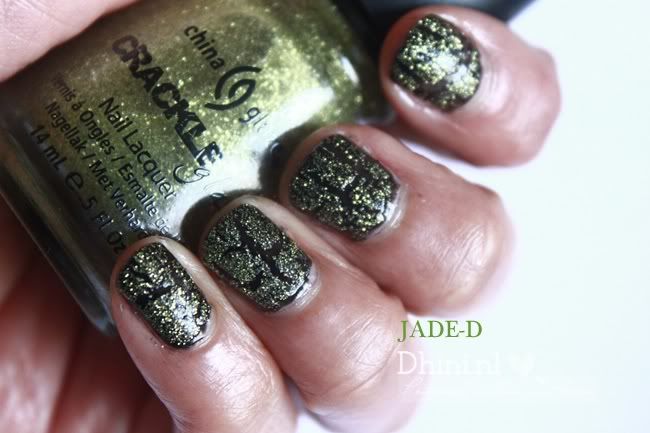 Jade-D – zachte groen kleur maar het ziet er goudachtig kleur uit. Het is als de achtergrond donker of wit kleur (met wit nagellak vind je op de laatste foto in dit artikel).

Glam-More – Deeppink kleur. Het is mooi effect op donker en ook lichte kleur achtergrond.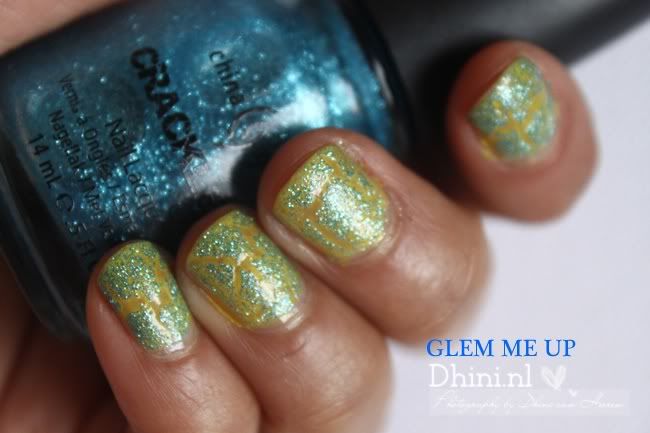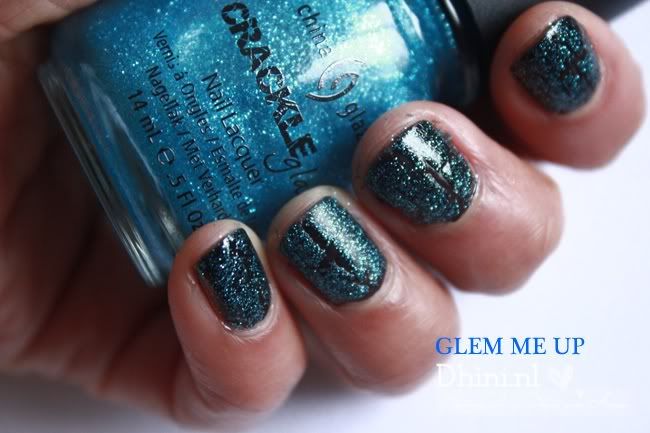 Gleam me up – licht blauwe kleur. Net als Glam-more.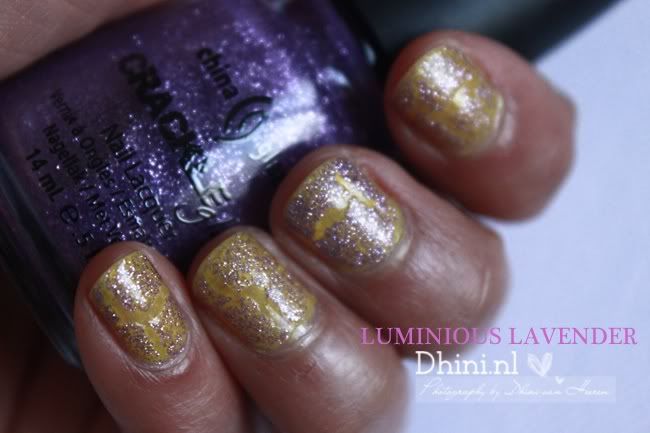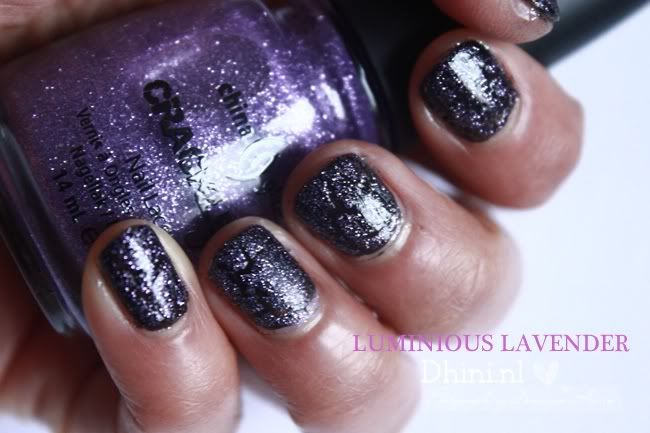 Luminius Lavender – zacht paarse kleur. De kleur komt helaas niet zo veel uit in donker of wit achtergrond.
Hieronder is allemaal in wit nagellak.

Allemaal heb ik in een laagje gedaan en het crack en droogt best snel. Twee zijn mijn favoriete "Glam-more en Gleam me up" want het gliters effect en de kleur komen er naar boven. Als achtergrond heb ik de zwarte nagellak China Glaze Liquid Leather, de geel nagellak BYS Bottle Blonde en wit nagellak L.A. girl Matte Coral
China Glaze Crackle Glitters – Prijs: €7,95. Welke glitters effect vind je het mooiste?
[youtube]http://www.youtube.com/watch?v=QklsVehQS6M[/youtube]