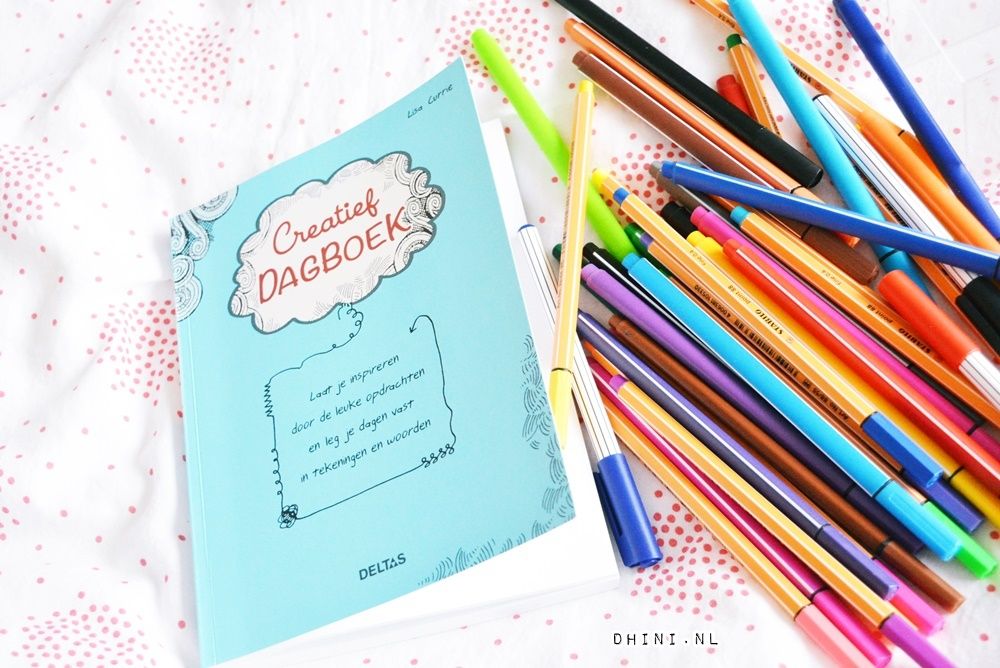 Ik heb een boek voor mijn verjaardag gekregen – artikel, wat ik heel leuk vind. Toen ik mij verjaardag wilde vieren, zette ik in de lijstje zodat mijn familieleden makkelijk de verjaardagscadeautje te kopen. Soort inspiratie geven zeg maar. En deze boekt lijkt mij heel leuk boek dus daarom stond in de lijstje.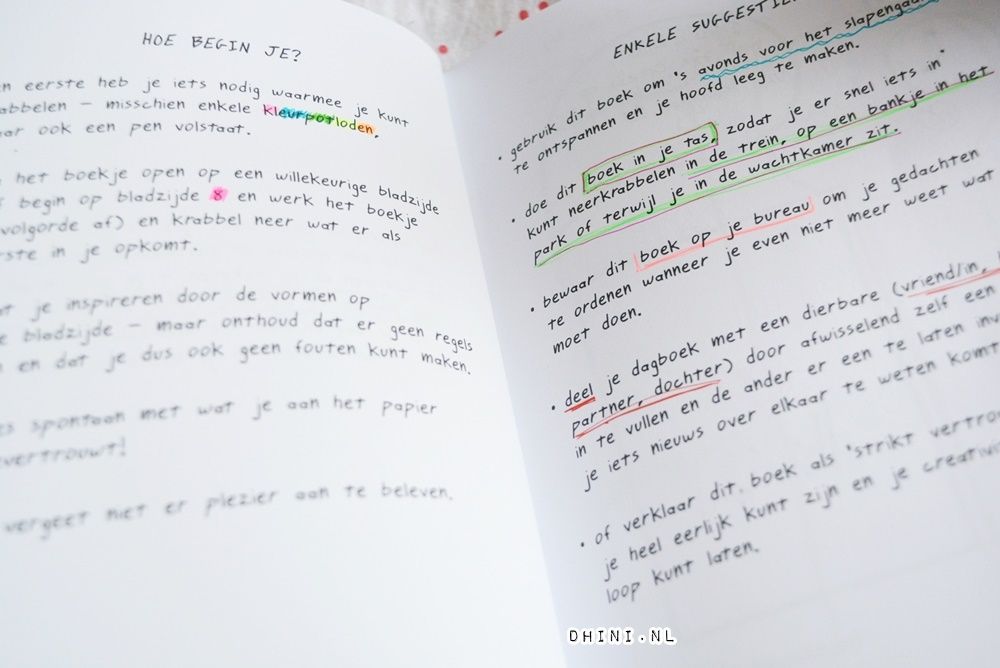 Volgens deze boek enkele kleurpotloden waarmee kan je schrijven, tekenen, collages maken in deze creatief dagboek. Gekleurde penen van merk stabilo ( artikel ) heb ik van Sinterklaas gekregen.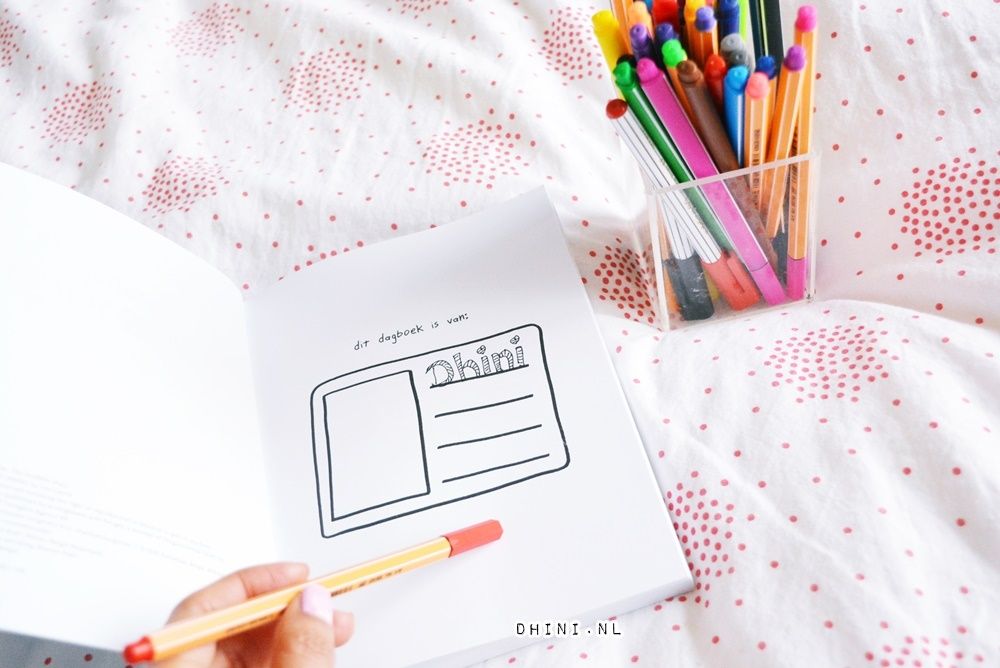 Je mag deze boek aan je vriendinnen, familieleden of je man delen. Ze mogen in jou creatief boek wat schrijven, tekenen of collage maken maar natuurlijk als je wilt. Zo niet dan doe deze boek voor je zelf. Ook je kunt deze boek in je tas stoppen zodat onderweg kan je wat schrijven, tekeningen of collage maken.


Hier is mij eerste, niet zo bijzonder want tja lang geleden dat ik op een boek iets schrijven. Even aanwennen 😉 Ik laat een twee bladzijden zien.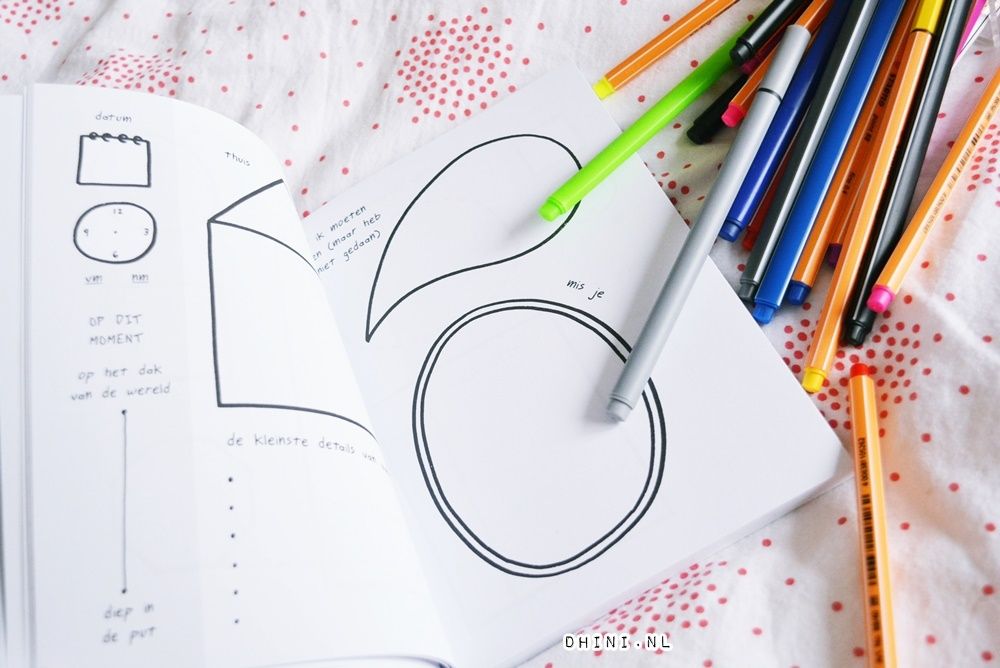 Op elke bladzijden zien je verschillende vormpjes die je daar kunt schrijven tekeningen of collage maken. Creatief doen dus! Anders dan gewone dagboek toch! Heel erg leuk boek, alleen ben ik niet zo creatief genoeg hi..hi.. Deze boek ligt naast mij bed voor ontspanning voordat ik ga slapen.
Deze boek kan je in de boekenwinkels bij jou in de buurt kopen of online
Heb je dagboek?

Fijne dag en geniet ervan!
Dhini
Dit artikel bevat affiliatie links disclaimer