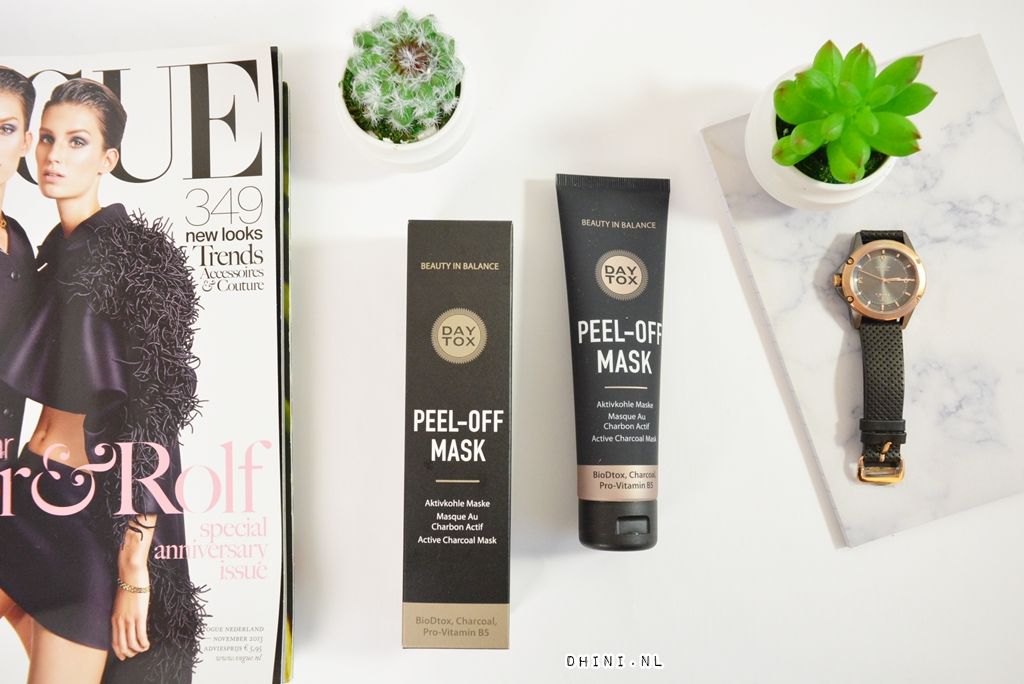 Zwart is de nieuwe trend op het gebied van skincare. Het zwarte, houtskool Peel-Off Mask van DayTox zorgt voor een intense en diepe reiniging en voor een vitale, verfijnde teint. Het Peel-Off Mask helpt overtollig talg te absorberen en werkt bij regelmatig gebruik mee-eters voorkomen. Het resultaat is een stralende teint. Ik testte deze zwarte mask, lees je mee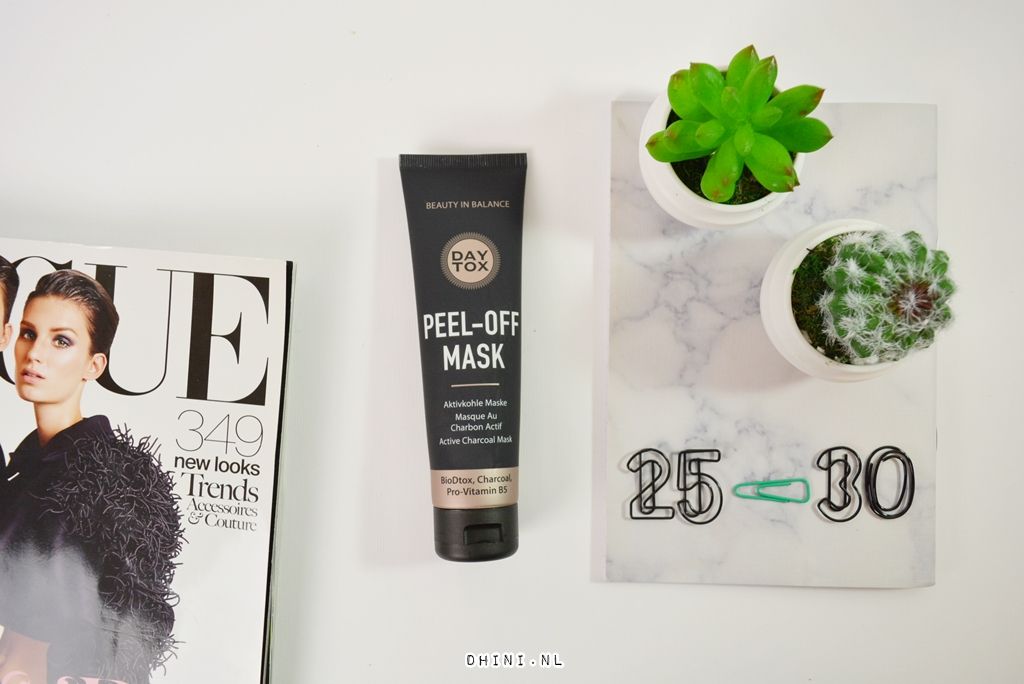 Het Peel-Off Mask zit in een zwarte tube met klikdopje.
Het effect van het DayTox Peel-Off Mask:
– Vegan gecertificeerd door de Vegan Society UK;
– Actief detox ingrediënt "BioDtox", die de natuurlijke detox processen van de huid ondersteunt;
– Absorbeert overtollig talg effectief, verwijdert dode huidcellen en reinigt diep;
– Verbetert de huidteint en het huidoppervlak zichtbaar;
– Eenvoudige peel-off met behulp van vegan ingrediënten die zacht zijn voor de huid.

Ingrediënten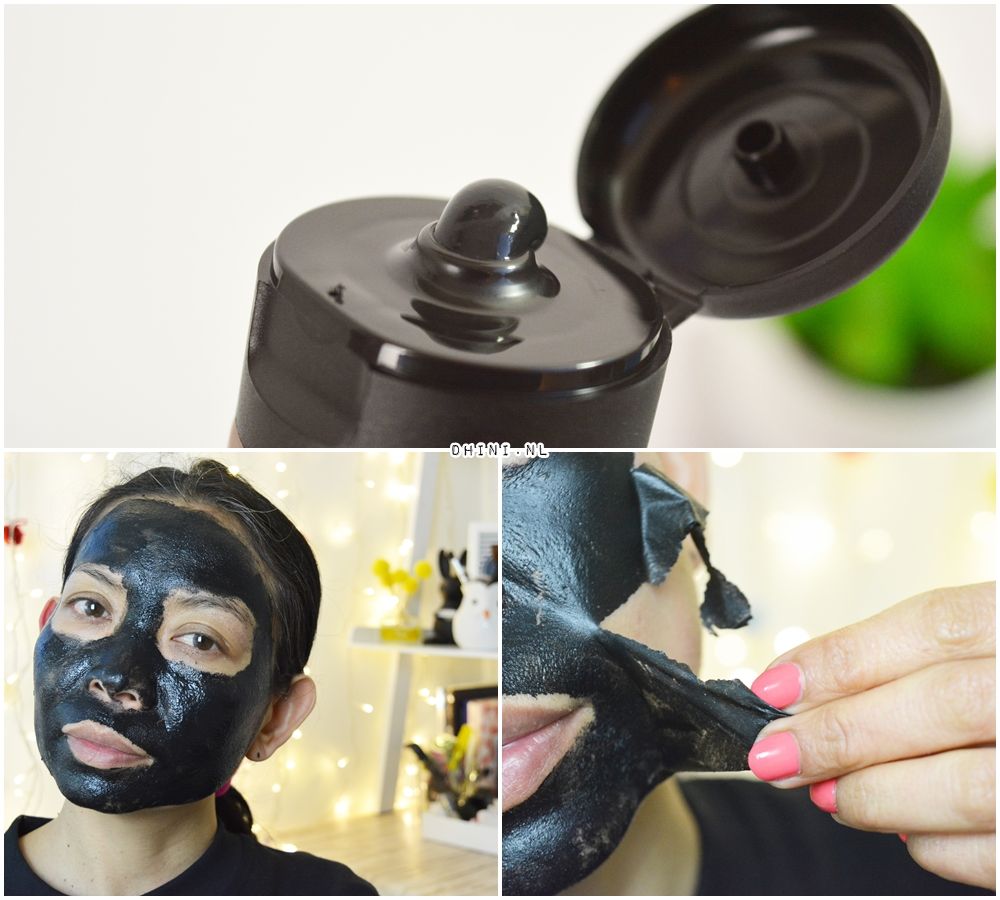 Wanneer je de tube open, heeft de mask zwart kleur. Het brengt de mask makkelijk met kwastje of met hand. Actief detox ingrediënt "BioDtox", die de natuurlijke detox processen van de huid ondersteunt, wel zit een beetje parfum in. Op de T-zone (neus, voorhoofd en kin) kan je royaal aanbrengen. Laat het masker gedurende ten minste 25-30 minuten zitten totdat het masker volledig droog. Het masker kan je vervolgens als één geheel worden verwijderd. Op andere plekjes heb ik neit zo dik aangebracht en het droogt de mask minder dan 25 minuten. Het lukt mij niet om de mask een geheel worden te verwijderen. Ik verwijderd dus stuk per stuk, wel een beetje pijn op de bepaalde plekjes. De rest spoel ik de mask met lauw warm water af. Mijn huid heerlijk lekker aanvoelen en gehydrateerd.

Deze DayTox Peel Off Mask heeft aangenaam geurtje en geeft mijn huid heerlijk zacht aanvoelen en gehydrateerd. Ik ben tevreden met deze DayTox Peel Off Mask. Voor een perfect resultaat bij een normale huid, breng je het masker 1-2 keer per week aan. Bij een onzuivere huid kan het masker 2 tot 3 keer per week gebruikt worden. Het kost €19,95.
Shop je bij Douglas winkels of online
Liefs,
Dhini

Volg jij mij al via Instagram, Facebook, Bloglovin, Youtube, Pinterest en/of Twitter?

Dit artikel bevat product(en) dat door bedrijf/merk is opgestuurd. disclaimer