Eindelijk is nieuw layout.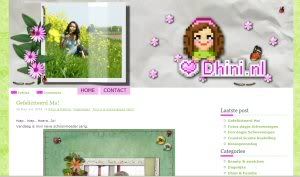 Phoeh! ik kan jullie niet vertellen hoe veel moeite het mij kost om deze layout goed te krijgen! Het is moeilijke beslissing een of twee sidebars te gebruiken.
Ik mis nog wat in de sidebar. Het wilt niet meer te voorschijn komen 🙁 Ik snap niet van! 🙄
Edit :In de sidebar komen niet voorschijn zoals wie online, advertenties, de Extreme. (Nu verplaat Ik in de footer)
En de wp-thread-comment plugin werkt niet meer in deze theme 🙁 😈 Als Ik op Reply klik, kom de box met daarin :
ERROR:
Can't find the 'commentformid' div.

Hebben jullie nog ideen? Suggesties? Iets andere tips, alstublieft!