Hoewel ik me niet lekker voel, heb ik toch even wat leuk DIY voor jullie (hoop ik). De jar kan je voor je 2013 wensen of voor je leuke berichtjes/quota.

>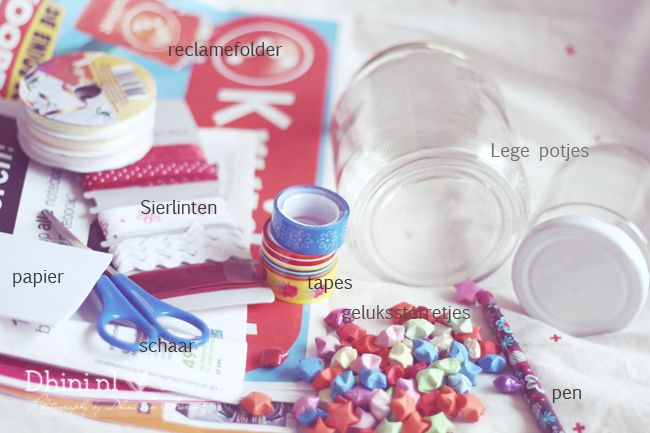 Wat heb je nodig is heel makkelijk te vinden in je huis als je een paar spullen hebt zoals lege pootjes (bruine bonen en of ander potjes). Je kan natuurlijk de potjes ook kopen bij Xenos, Action, blokker en of Hema.
De andere spullen heb ik al thuis liggen dus ik hoefde centjes te gebruiken. Reclamefolders om de beelden die je graag wilt hebben met schaar knippen dan doe je in de potje. De plaatjes kan je ook natuurlijk via je computer opslaan dan uitprinten als de beelden geen in de reclamefolders.

Ik heb twee potjes. Een voor wensenpotjes en de andere potjes voor als je de ding(en) uitkomt. Als die uitgekomen, kan je een gelukssterretjes pakken en plakt de papier met de naam van de product die al uitgekomen bijvoorbeeld hier Nikon D5100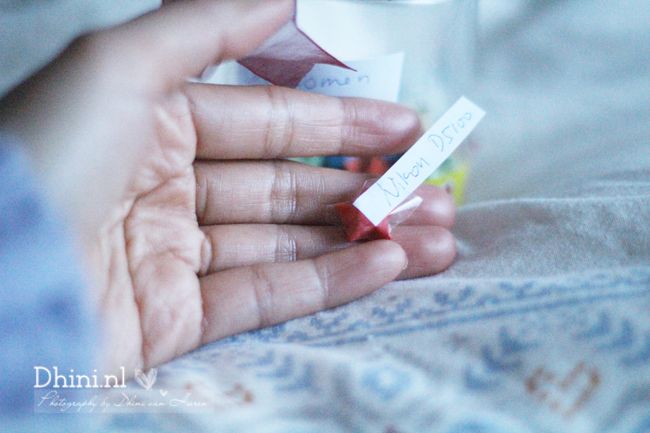 Op dit moment zijn de potjes nog leeg. Hopelijk leuk idee voor jullie
Veel plezier!