Hi..hi…. Gisteren heb ik samen met Djess lekker samen leuks gedaan namelijk de deksel vrolijk te maken met washi tape (plastics en paper). Als ik potjes heb (bruine bonnen potje of zo), was ik hem en dan gebruik ik hem voor iets wat lekker (snoepjes, chocolade etc) en ook gebruik ik hem voor kruiden of bouillon. De deksels vind ik niet zo vrolijk dus ik besloot om vrolijk te maken. Djess helpt met knippen….ja hij kan heel goed doen. Thanks Djess!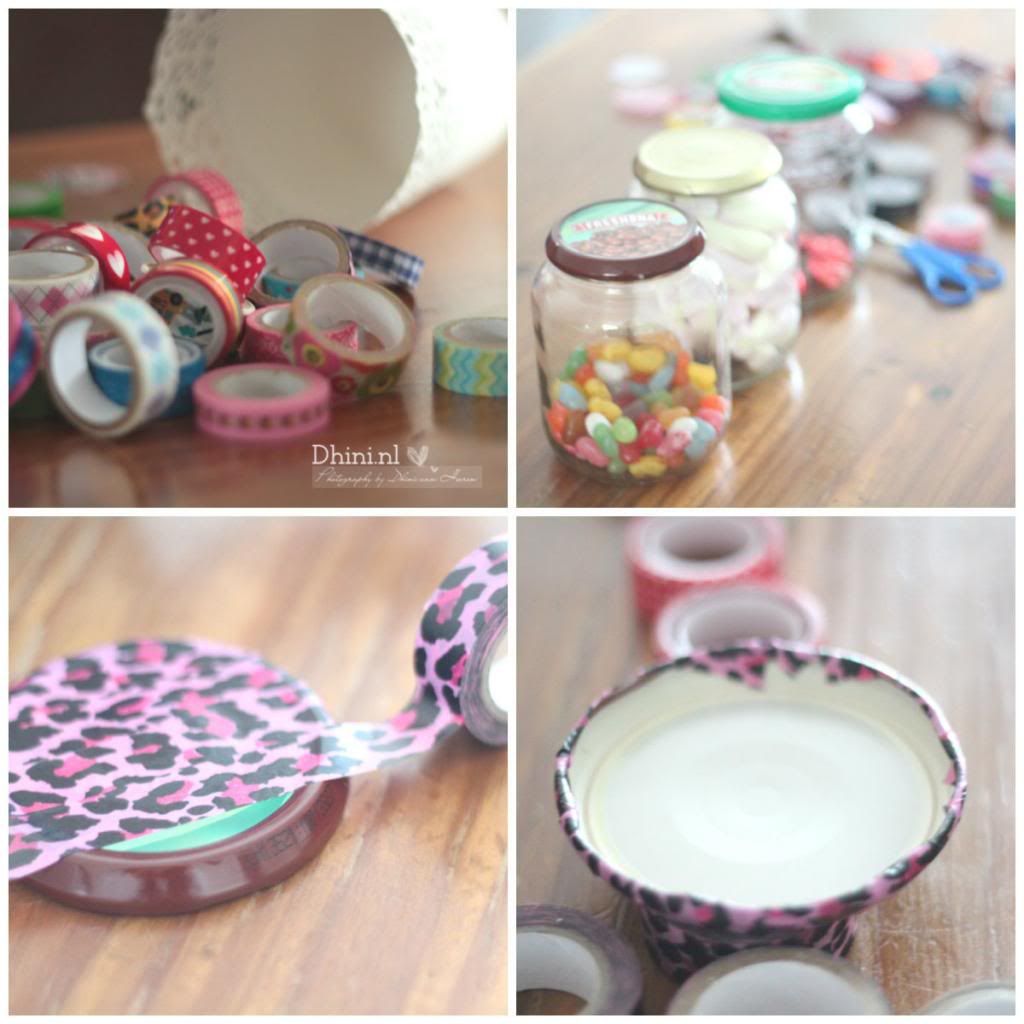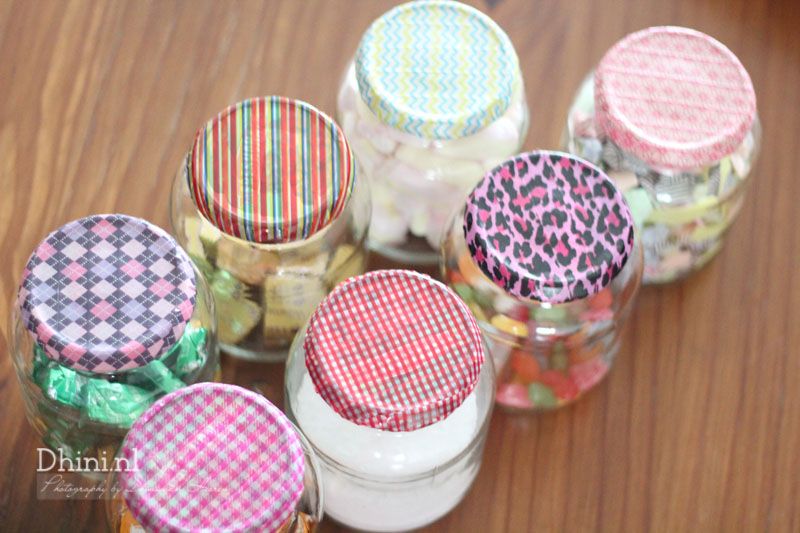 Hier zijn ze…ze zien toch nu vrolijk uit.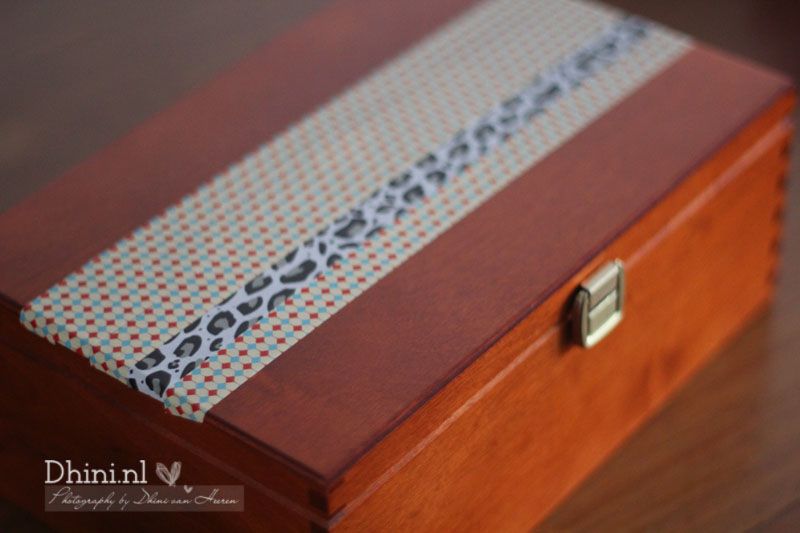 De kist ligt een tijdje leeg en nu gebruik voor kinder surprise spullen. De kist heb ik Argan winkel ontvangen. Nu ook wordt vrolijk met washi tape.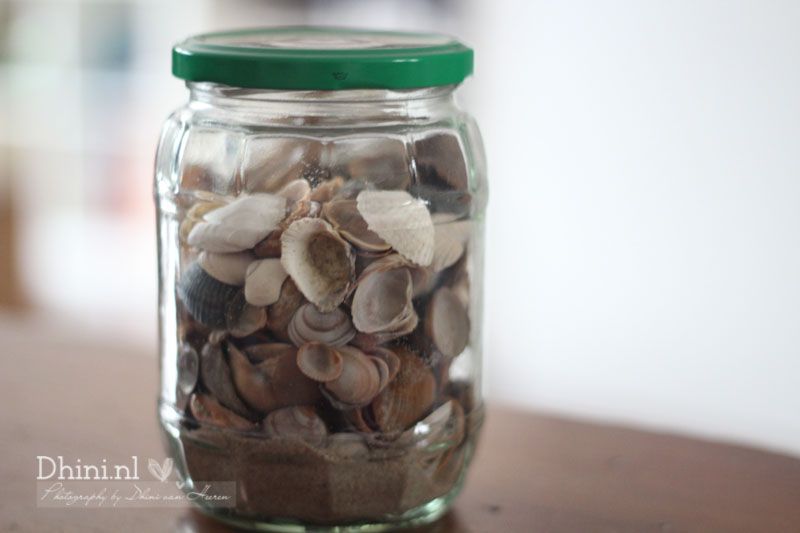 Before….de schelpen heb ik van Renesse strand meegenomen. Leuk voor decoratie in huis. De potje was van bruine bonnen geloof ik.


After zien ze er vrolijk uit.
Handig die washi tapes, vind je niet?!