Toen ik bij zeeman aan het rondsnuffelde, kocht ik shirt in maat 122. Met opzet kocht ik zonder print of afbeelding, gewoon empty shirt want ik ben van plan om DIY te maken.

Mijn planning was met transfer papier maar helaas onze printer wilt het niet 🙁 meewerken met transferpapier of fotopapier – artikel


Tijdens opruimen kwam ik Flock- en flexfolie tegen in de la die al jaren had gekocht (ik weet het niet meer wanneer). Dus met deze manier ga ik aan de slag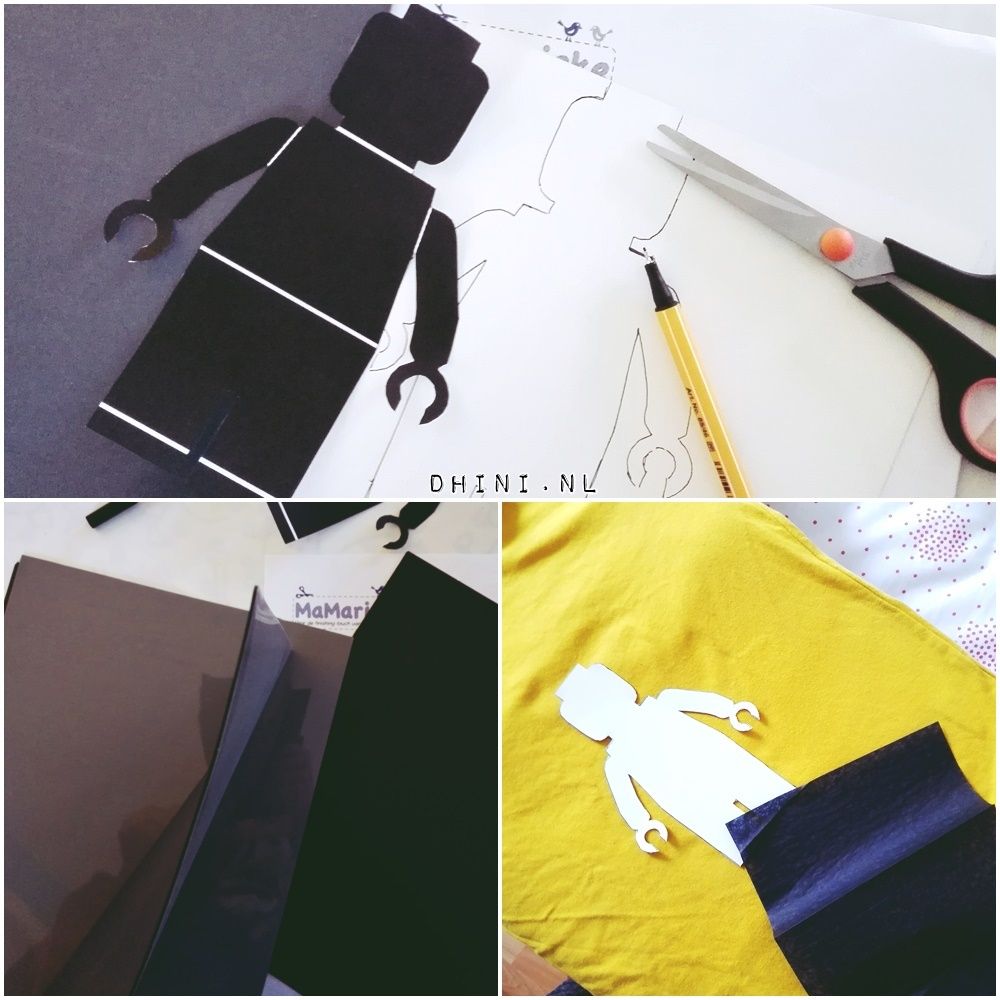 Wat heb je nodig
– shirt (bij zeeman gekocht en liefs zonder afbeelding of tekst op shirt
– Printer
– Flock- en flexfolie heb ik op Mamarieke bestellen (transferpapier werkt het ook goed
– Pen om de figuur te knippen
– schaar
– strijkijzer en strijkplank
– Lego man template heb ik hier
Als alle dingen compleet dan kan je gelijk aan de slag en het is niet moeilijk.
– Print lego man template dan knip de tot de wit randje niet te zien. Daarna lego op de shirt en strijk maar. Dat was het!
Easy peasy!

Mijn happy boy with zelfgemaakte DIY shirt 😉
Veel DIY plezier!

Fijne dag en geniet ervan!
Dhini