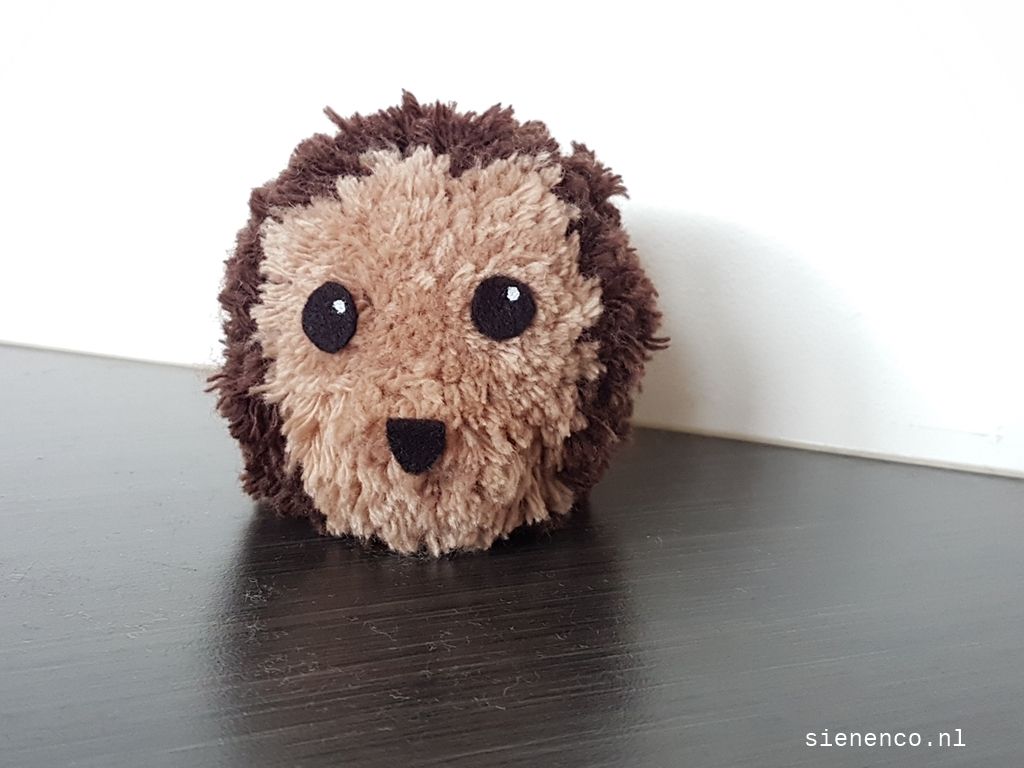 Geschreven door [Gea van Sien en Co] Het is echt herfst, we kunnen er niet meer omheen. De wind waait hard en het regent volop. Toch houd ik van de herfst, als het zonnetje schijnt tenminste. Dan ga ik graag wandelen in het bos en geniet ik van de prachtige kleuren. En met een beetje geluk zie je nog een egel rondscharrelen om nog wat te eten voor hij in zijn holletje een winterslaap gaat houden. Omdat ik gek ben op egels, en het nu buiten toch regent, heb ik voor jullie een leuke egel knutsel gemaakt. Knutselen jullie mee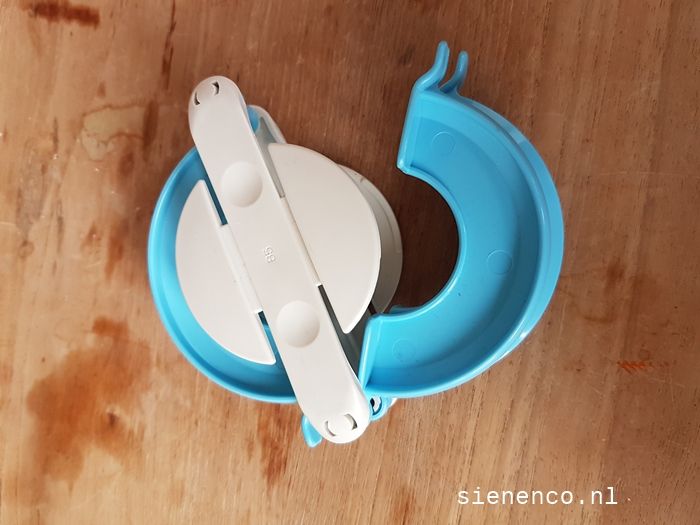 Dit heb je nodig
Voor de pompon egel heb je bruine en beige wol nodig, zwart vilt, lijm, een schaar en een pompon maker of karton. Eventueel ook nog witte verf of krijtstift. Ik gebruik zelf een pompon maker omdat je deze kunt hergebruiken. Een pompon maker kun je kopen bij een hobbywinkel. Gebruik je liever karton, dan kan dit ook. Knip dan twee gelijke cirkel uit het karton en vervolgens knip je uit beide een gelijk middencirkel. Een pompon maken werkt verder hetzelfde.

Pompon egel maken
Wikkel het bruine garen aan beide kanten ongeveer 2/3 om de pompon maker of het karton. De rest omwikkel je met beige garen. Knip het garen rondom doormidden. Maak beide helften aan elkaar vast door een stuk garen goed stevig om het midden te knopen. Maak de pompon maker los. Gebruik je karton haal dan voorzichtig het karton eraf.
Gea van Sien en Co
Als kind was ik al verzot op knutselen en dat is altijd zo gebleven. Drie jaar geleden heb ik van mijn hobby mijn beroep kunnen maken met mijn webwinkel Sien en Co. Sien en Co is dé webwinkel voor kinderen die gek zijn op knutselen. Daarnaast heb ik een knutselblog om ouders te inspireren, Knutselen met Sien en Co. Hier deel ik de allerleukste knutsels voor kinderen die ik zelf bedenk of vind op internet.
Heel veel knutselplezier,
Gea | Sien en Co