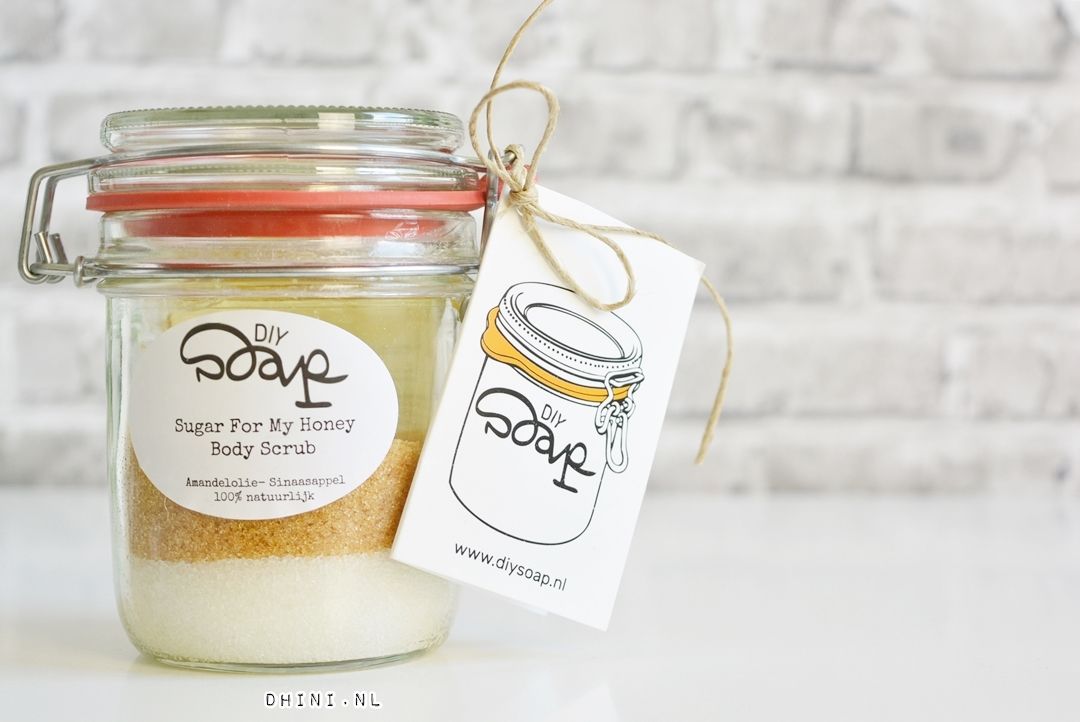 Do It Yourself lees/kijk je wel ooit toch of misschien zelf wat leuks maken. Graag wil ik zelfgemaakte body lotion, soap en scrub maken. Ik ben blij toen ik webshop DIY soap ontdekt en ik mocht hun product uit te proberen. Ik heb een potje om zelf scrub klaar te maken. Ohhh ik ben erg benieuwd naar. Hieronder vertel ik wat ik ervan vind. Lees je gauw verder.


De scrub zit in een leuke glazen weckpot, alleen voor mij persoonlijk de weckpot niet mij handig potje want ik had ooit slecht ervaring.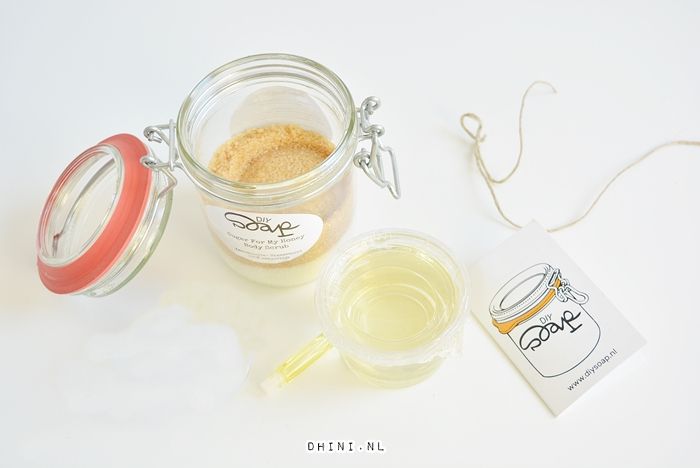 Naast twee laagjes 100% natuurlijke suiker in de weckpot zitten, zijn er een bakje met amandelolie (verzacht en voedt de huid) en een ini mini flesje met daarin essentials olie (limoenolie). Je hebt maar een lepeltje nodig om deze DIY soap scrub klaar te maken.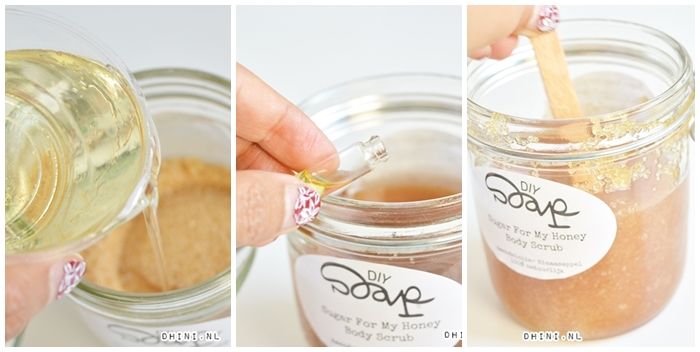 Het is makkelijk om te mixen. Ik gebruik een hout ijs stokje/lepeltje om deze scrub te mixen. Ik voeg de amandelolie en essentialolie in de weckpot toe en even roeren en klaar!. Binnen 1 minuut is je scrub klaar om te gebruiken. Snel he!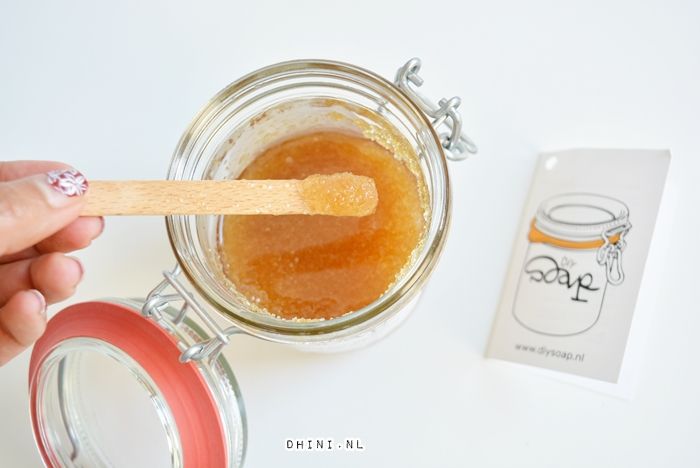 Alles al goed gemixt.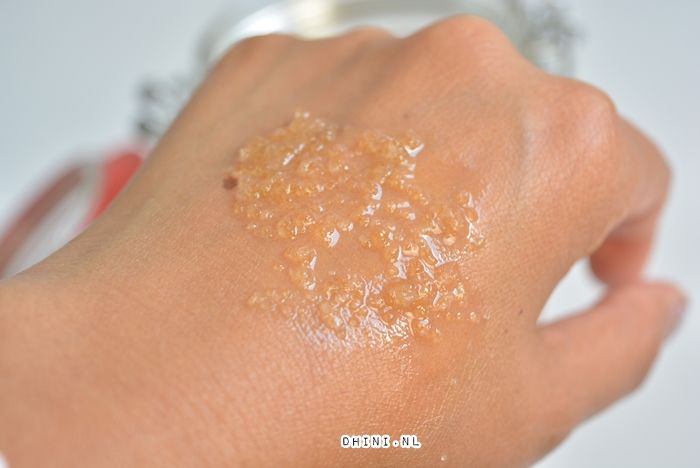 Ik ging natuurlijk gelijk gebruiken en de suikers zijn best wel grof, vind ik maar mijn huid heeft geen last van. Ik scrub over mijn lichaam tot teentjes. De scrub heeft heel licht aangename geurtje. Van mij mag de geur is strek zodat de hele badkamer lekker ruiken. Dankzij olieachtig op mijn lichaam, voelt mijn huis heerlijk zacht en ik heb geen behoefte aan om body lotion te smeren. Heerlijk scrub is dit. Ik gebruik deze scrub elke dag vooral mijn handen en voeten voordat ik naar bed ga. Mijn handen en voeten zijn lekker zacht aanvoelen. Heerlijk! Deze scrub is 6 maanden houdbaar en geschikt voor normale huid.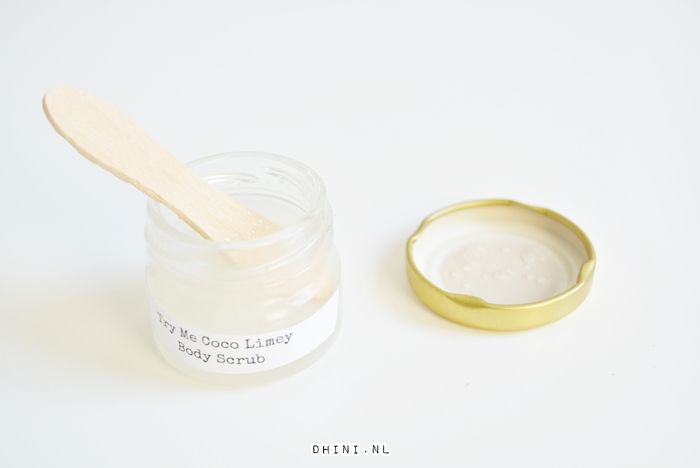 Zo lief dat ik ook een sample gekregen met kokos limoen geurtje. Lekker. Deze sample wordt binnenkort op DIY soap webshop beschikbaar.

DIY Soap vind ik handig en makkelijk om klaar te maken. Superleuk voor je zelf of als cadeautje. DIY Soap Sugar for my honey kost € 14,90 (225 gr.). Op DIY soap vind je natuurlijke en biologische zeep en cosmetica om zelf thuis te maken (DIY) of te gebruiken. Ik zou zeggen, neem dus webshop DIY soap voor meer Benodigdheden voor DIY.
TIP: Vul deze kortingscode 20%DHINI.NL krijg je 20% korting op alle online artikelen op www.diysoap.nl en is geldig tot maandag 26 september.

Fijne dag en geniet ervan!
Dhini
Dit artikel bevat product(en) die ik heb ontvangen van een merk, PR of bedrijf.