Eigenlijk deze outfit niet van gisteren of vandaag maar afgelopen week. Ik wil toen snel plaatsen maar had geen tijd en dus vandaag dan. Niet zo bijzonder outfit maar wel leuk naar jullie te showen.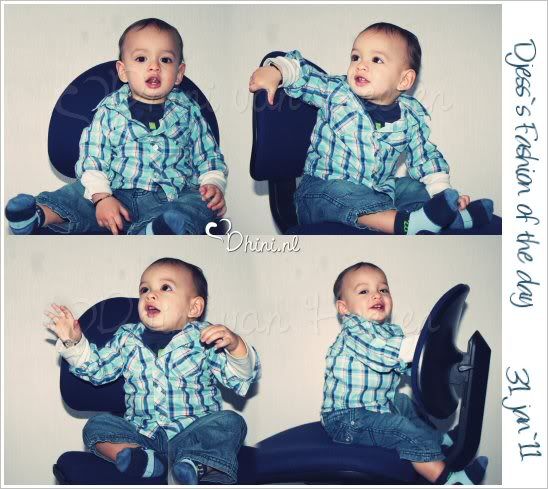 – Prenatal rompie
– H&M lange mouwen (van tante Nelleke & Fam.)
– Hema blouse
– Prenatal jeans
– H&M sokje (van Oma)
– Sok on
– Oja…Djess draagt niet (zo) vaak schoenen aan (thuis of uitgaan) en eigenlijk moet nog kopen.
Fijne dag!