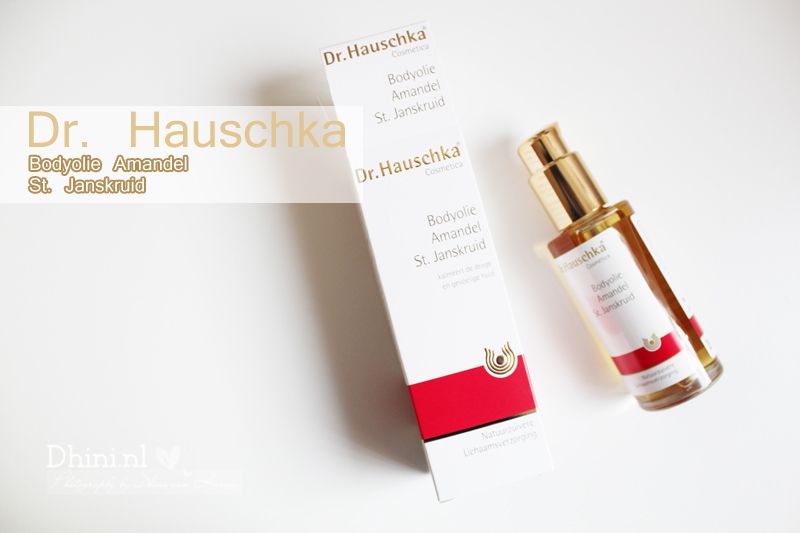 Na gedoucht zonder body lotion of bodyolie kan ik niet tegen. Elke seizoen heb ik soms last van gedroogde huid vooral op de knieen, eleboog. Om mijn lichaam te zorgen smeer ik mijn lichaam met bodylotion of bodyolie. Bodyolie Amandel St. Janskruid van Dr. Hauschka heb ik getest.


De olie zit in een fles met wit label en op een rood streepje er Dr. Hauschka logo. De fles zit in de wit box met daarop dezelfde zoals op de fles.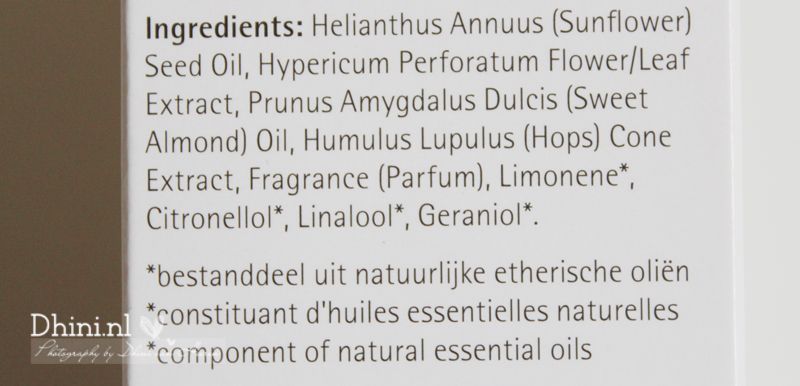 In achterkant van de box lees je informatie en ingredienten. De olie bevat geen minerale oliën, parabenen, siliconen en PEGDe ingredienten, en ook geen parfum.

De fles heeft een pompsysteem, handig zodat je zelf de olie kunt doseren hoeveelheid heb je nodig. Heel fijn vind ik.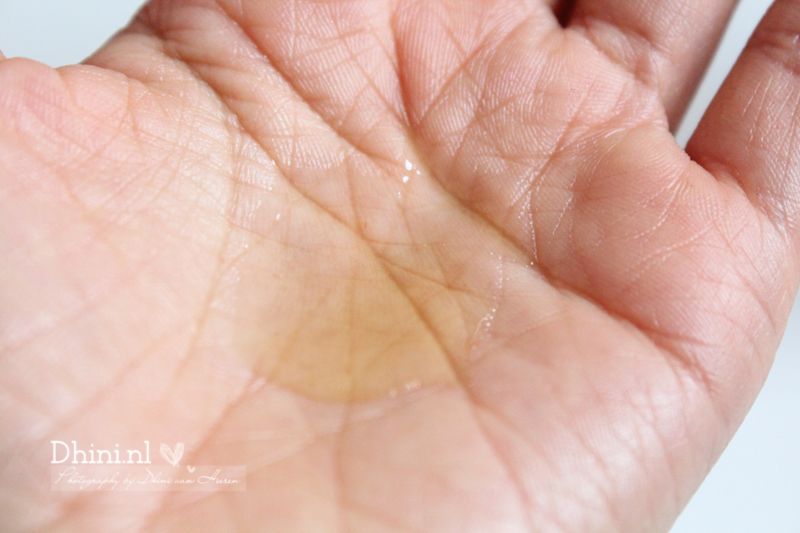 De olie olie ruikt zacht naar almond, niet overheersen. Het smeert makkelijk en trekt goed in. Ze liet eventjes glimmen/glans op de huid, niet storen. De olie is niet plakkerig. Je kunt gelijk je aankleden, dat is natuurlijk heelfijn. Mijn huid voelt heerlijk zacht aan. Heerlijk bodyolie!
Dr. Hauschka – Bodyolie Amandel St.Janskruid 75 ml € 16,50 te koop op de webshop van Dr. Hauschka.
Je kunt Dr. Hauschka Cosmetica volgen op Twitter en Facebook