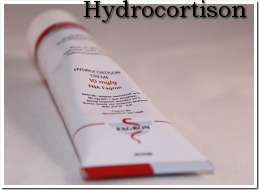 Eindelijk…!
ben erg blij met nieuw creme die Ik afgelopen vrijdag bij de aphoteek opgehaald (recept dokter). Met deze creme my kleine wondjes (door geopende velletje) onder de tepel worden droog en minder jeuk :yay: Deze zalf helpt my probleem echt dan de eerste creme. Super blij..!
Ik heb deze creme 2x perdag insmeren daarna maar 1x per dag. Nog geen 2 weken helpt deze creme echt goed. Thank God!
Eindelijk!
Na een paar keren (eerste keer 🙁 )de Davitamon capsuls elke dag inslikken, is eindelijk toch geluk om in te slikken! :dance: En Ik doe dit voor myn lieve beeb :heart: Dat ben Ik erg blij mee.
Op de plaatje is de laatste strip capsuls (nog maar 8 capsuls). De geur ruikt niet lekker maar Ik moet van mezelf die capsuls elke dag inslikken (voor jou myn lieve beeb :heart:)
Toch gehaald!
Op 8 nov`09 was Ik in de war met allerlei info via Media en of gehoord over Mgriepvaccinatie. En Ik moest snel beslissen "Doen of niet?" En Ik voelde me beetje grieperig geworden maar gelukkig niet doorging.
Op 10 nov`09 besluit Ik toch die prik te doen. Samen met myn lieve schoonmoeder gingen wij naar de huisarts dichtbij ons in de buurt. Het was lange rij maar het ging wel snel. De linker kant boven arm heb Ik die prik toch gehaald. Dank je wel Ma om samen te gaan :blowkiss:
Tot nu toe voel Ik me goed en myn boven arm doet niet zeer. Ik hoop dat Ik goede besllising heb genomen. Tweede prik is op 1 des`09.
Een hele fijne somber dag toe!…Liefs!