Soms vraag je naar jezelf, toch? Ik vraag soms naar mezelf. Thuis of tijdens winkelen vraag ik naar mezelf. Wat ga ik vandaag doen? of Ga ik deze kopen of niet? Een tijdje geleden ontving ik een leuke boek "Elke dag een vraag" die ik vandaag aan jullie laten zien. Kijk mee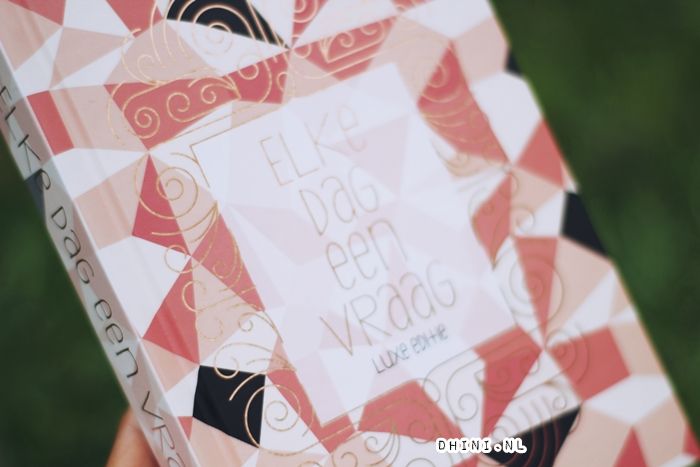 Het uiterlijk ziet er luxe uit door goudachtig tekst en illustratie, vrolijke kleurtje met geometrisch patroontjes. Dit boekje heeft een hardcover. Ik vind de cover er zo leuk uit zien, vinden jullie ook niet? De formaat is lekker compact, ideaal om in je tas te verstoppen. Dan kan je hem overal mee te nemen.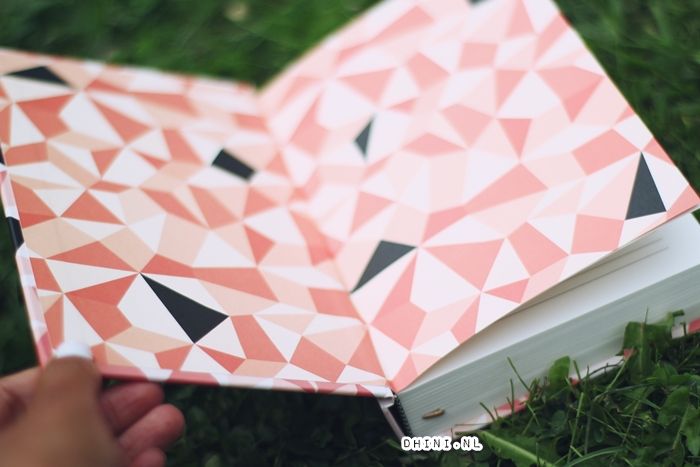 In de binnenkant komt dezelfde details en kleuren terug te zien, behalve alle bladzijden. Wat handig is dat er een lintje is, zo weet je waar je gebleven bent.

Op elke bladzijden staan een datum met een vraag en daaronder vijf vakken met elk vijf lijnen met het jaar die je zelf kan invullen en de vraag op te beantwoorden. De bedoeling dus dat je elke dag de vraag gaat beantwoorden. Dit doe je vijf jaar lang. Je vind sommige vragen makkelijk en ook moeilijk om te beantwoorden maar juist die variatie maakt het boekje heel erg leuk. De ruimte voor beantwoorden vind ik voldoende (5 lijnen) want ik heb geen moeite om kort te schrijven.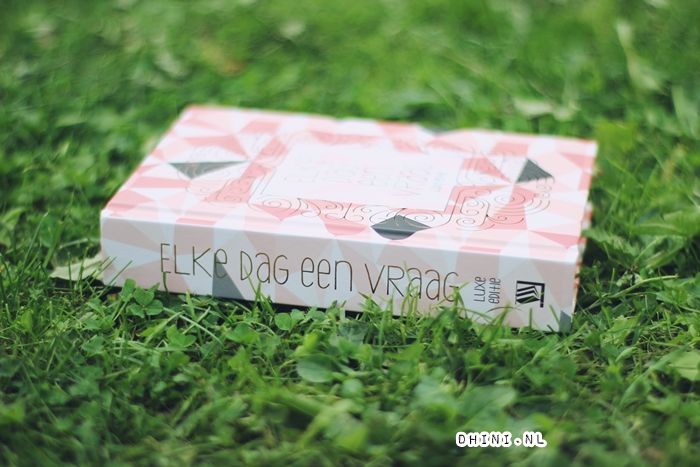 Ik vind het erg leuk boek. Anders dan gewone dagboek. Wat ook leuk is dat je later je antwoorden terug kan lezen en vergelijken over de jaren heen. Dit boek is echt ideaal voor mensen die niet zo veel tijd hebben. Het boek kost €14,99. Een leuk boekje voor je zelf als cadeau voor je zelf of te geven. Te bestellen op BBNC webshop
Blijf op de hoogte van BBNC door deze Facebookpagina te liken.
Elke dag een €14,99
ISBN: 9789045319988 / Cadeau / BBNC Uitgevers

Fijne dag en geniet ervan!
Dhini

Dit artikel bevat product(en) die ik heb ontvangen van een merk of bedrijf. Ook bevat affiliatie link disclaimer