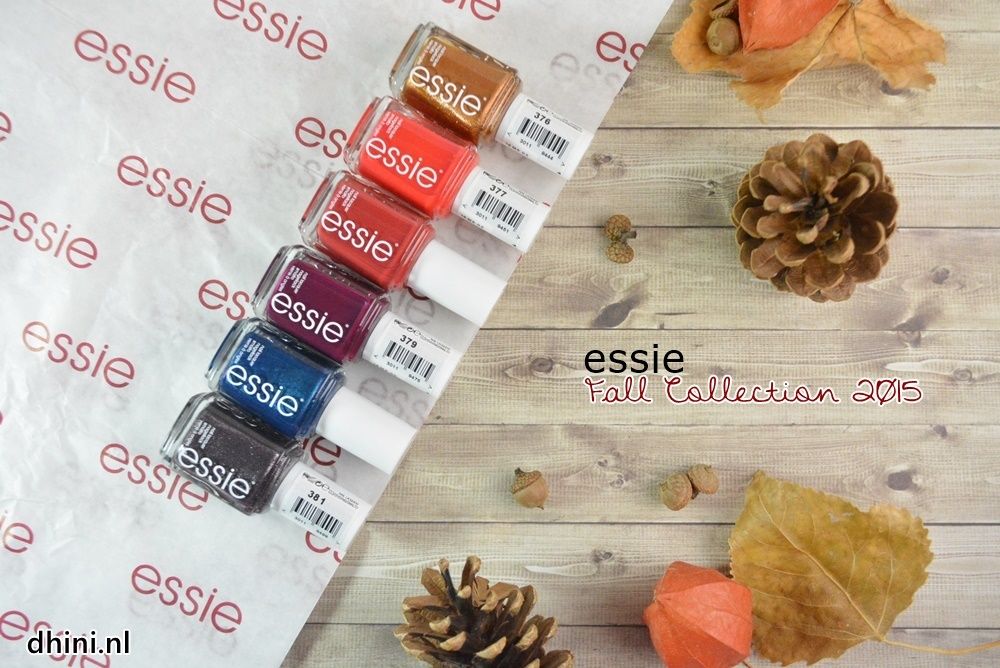 Dit seizoen heeft Essie nieuw prachtige fall collectie "Taking center stage" gebracht. Vandaag ga ik deze prachtige collectie nagellak voor jullie swatches.


V.l.n.r. 376 Leggy Legend, 377 Color Binge, 378 With the Band, 379 In the Lobby, 380 Bell-bottom Blues, 381 Frock `n Roll.
Deze zes typische herfstkleuren met prachtige finishes.

Essie 376 Leggy Legend – Prachtig brons shimmers met shine effect. Het dekt al prachtig in een laagje. Op mijn nagels heb ik twee laagjes gedaan.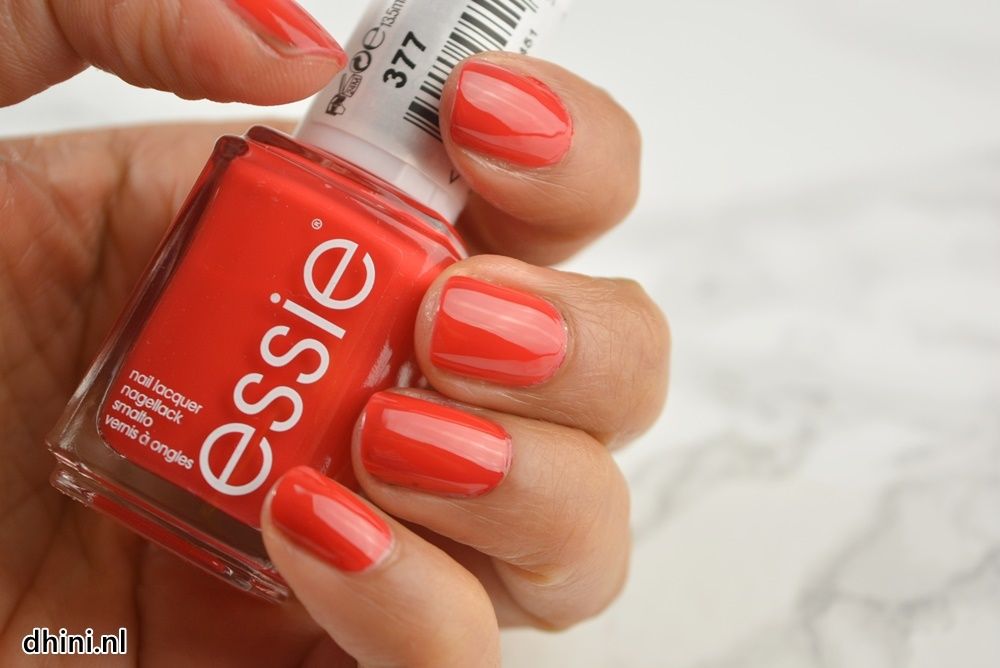 Essie 377 Color Binge – Rood kleur nooit genoeg krijgen. Lekker opvallende keur op je nagels in de herfst seizoen. Het dekt ook goed in een laagje.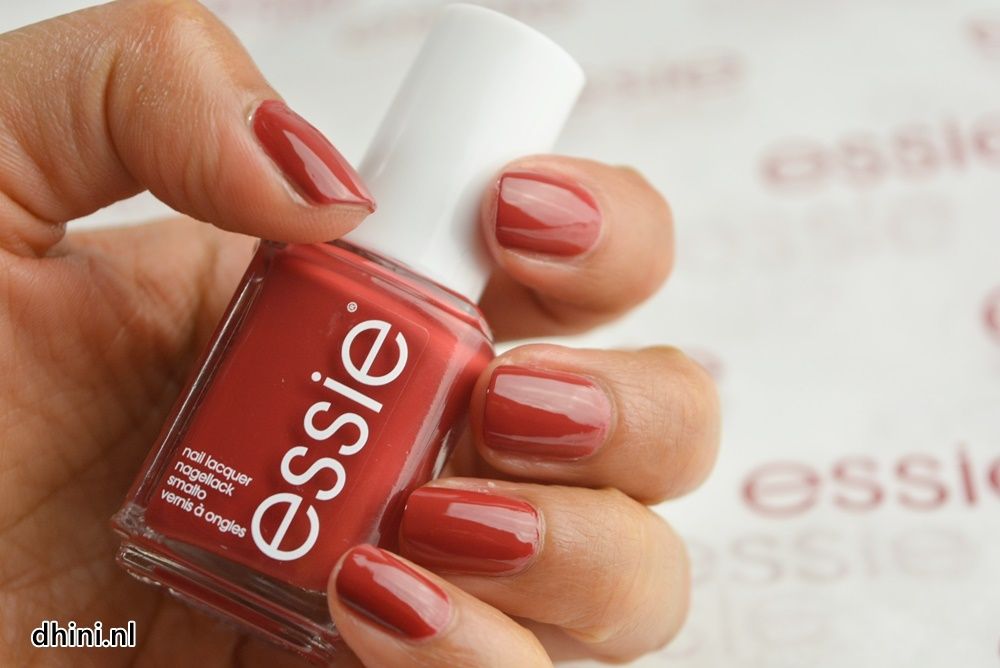 Essie 378 With the Band – Een prachtige Burgundy kleurtje. Ook een laagje dekt deze lak mooi

Essie 379 In the Lobby – Een wijnrode kleurtje. Deze lak heeft een mooie crème finish en dekt mooi .

Essie 380 Bell-bottom Blues – Een prachtig indigo blauw kleurtje met een metallic finishing.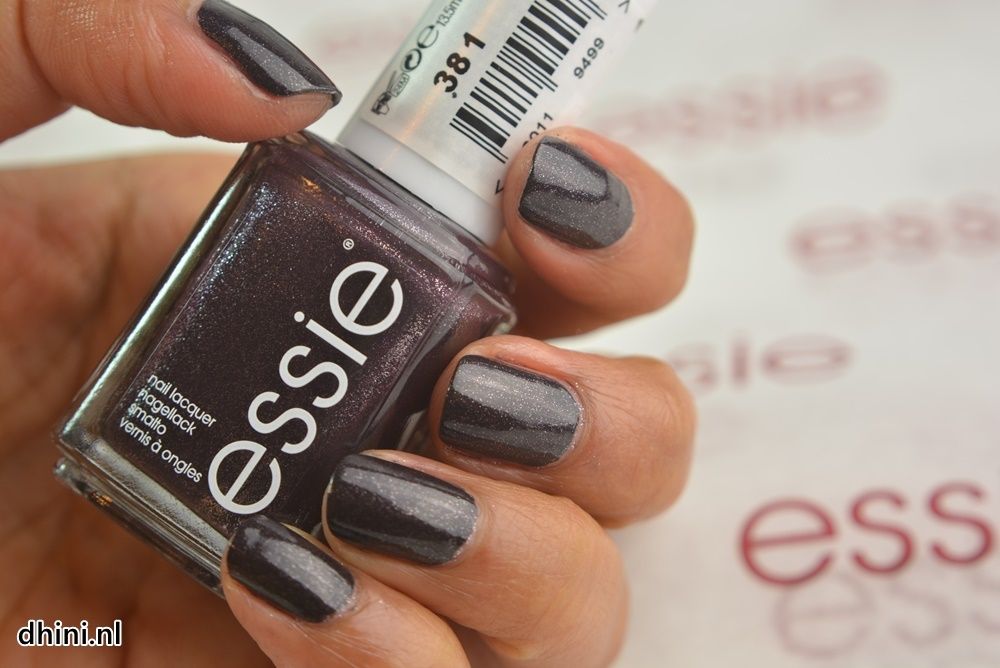 Essie 381 Frock `n Roll – Een prachtig donkerbruin kleurtje en volgens Essie een lakje met shimmering rijke espresso kleur. Het dekt in een laagje is voldoende maar op mijn nagels he ik twee gedaan.

Stuk per stuk vind ik de kleuren van Essie Fall Collectie "Taking center stage" prachtig. Ik heb geen favoriete want allemaal zijn mijn favoriete kleuren. Ik kan uren naar mijn gelakte nagels kijken.

De nagellakjes heeft fijne textuur daardoor het brengt makkelijk op je nagels en een laagje dekken ze allemaal goed. Het droogt vrij snel en allemaal geen streepjes achter laten. Op de foto`s heb ik allemaal met twee laagjes voor subtiele effect.
ESSIE fall collectie 2015 "Taking center stage" zijn voor € 9,99 per stuk, te koop bij o.a. ETOS, DA en Bol.com
Welke kleurtje(s) vind je mooi?

Fijne dag en geniet ervan!
Dhini

Dit artikel bevat product(en) die ik heb ontvangen van een merk of bedrijf.