Essie heeft nieuw top coat uitgebracht " Gel. Setter ". Essie gel. setter is de perfecte top coat om jouw favoriete essie kleur helemaal af te maken met een hard-rock glanzende gel. zijn jullie benieuwd naar?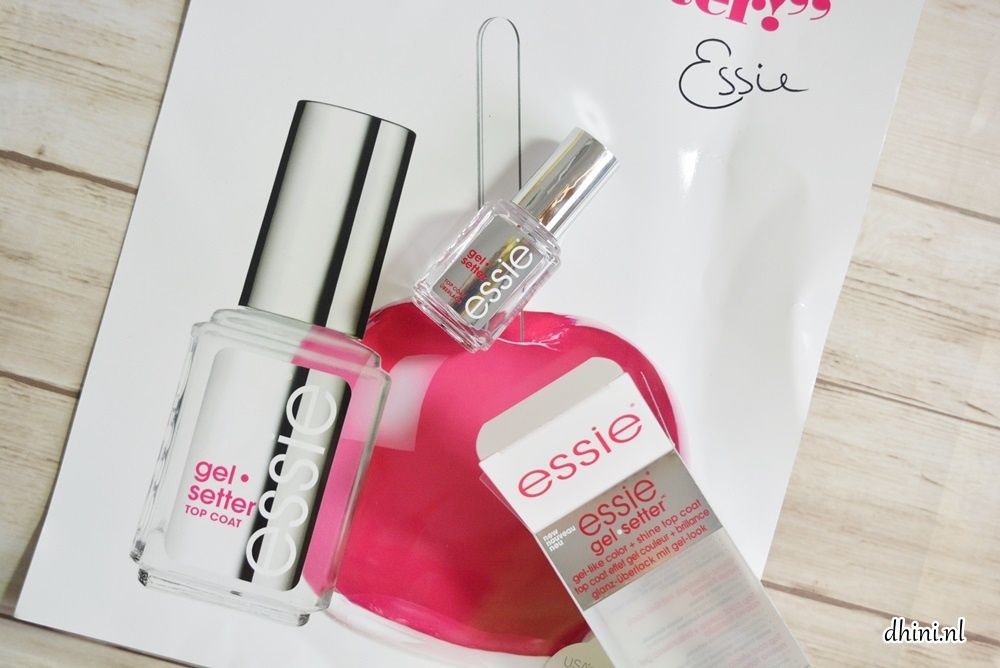 De flesje ziet er al luxe uit door glanzende zilver dopje en label. De top coat is glashelder. De textuur is geweldig goed. Gel.setter bevat alles wat zo fijn is aan gelnagels. De formule die in de essie Gel.setter is niet alleen veilige formule maar ook effectief werkt in de nagelsalon, thuis of onderweg. Wat super fijn vindt dat er geen LED- of UVB-licht nodig is en de gel is makkelijk weer te verwijderen. Lak snel droog en let`s go to go

Fijn breed kwastje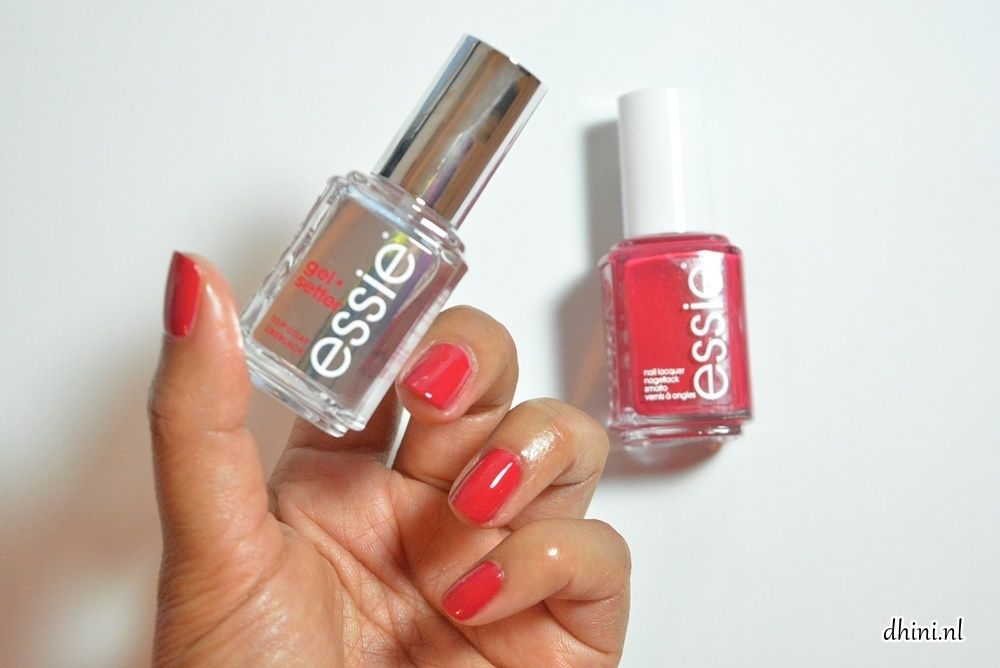 Mijn nagels zien er nu echt net als jet-set leven hebben. Zo prachtig eruit zien net als ik mijn nagels door professioneel studio nagellak hebben gelakt.

Geweldig Gel. Setter glazende top coat van Essie. Je hoeft niet meer naar studio nagellak salon om prachtig nagellak te laten zien. Thuis kan je makkelijk zonder UV lamp zelf te doen dankzij Essie Gel. Setter. Essie Gel. Setter is al verkrijgbaar in de winkel voor prijs €12,99 per fles (16ml.)
Zijn jullie zo gek op glanzende nagels?

Fijne dag en geniet ervan!
Dhini

Dit artikel bevat product(en) die ik heb ontvangen van een merk of bedrijf.