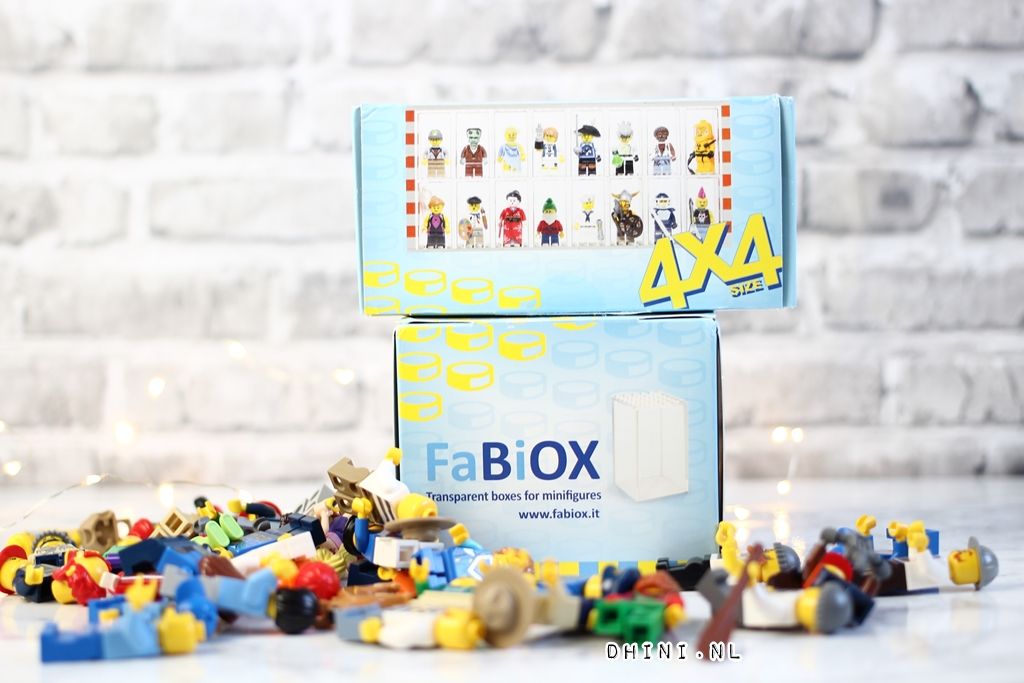 Leuk ontdek nieuw dingen zoals Fabiox, maar wat is Fabiox? Kijk snel verder want ik vertel meer en met foto`s erbij.

FaBiOX is transparant display case voor je LEGO figuren zodat ze schoon blijven (geen stoffig als je de LEGO figuren op de wandplank/kast laten staan.
FaBiOX heeft naar ons twee verschillende maten minifig display dozen gestuurd. Natuurlijk is mijn zoon erg blij en al leuk vinden toen het pakketje binnengekregen. In het pakketje zat er twee Fabiox Transparant Minifig Display dozen : een doosje zit er 8 stukjes met maat van 4×4 en een doosje zit er 4 stukjes met maat van 6×6 en in elke doosje zijn er bodemplaatje en stand met een ring.

FaBiOX 6×6 kan je twee LEGO minifiguren erin doen en of andere kleine LEGO zoals bijvoorbeeld hondje.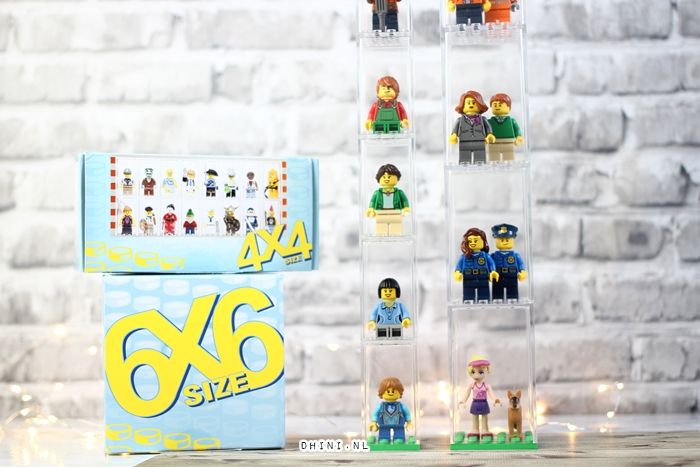 FaBiOX 4×4 in deze case kan je maar een LEGO minifiguur.
Bekijken FaBiOX filmpje hieronder


FaBiOX
Hoog opstapelen maar je kan ook ze naast elkaar makkelijk verbonden zoals hieronder maar wel groot plaat nodig die je zelf wel moet regelen.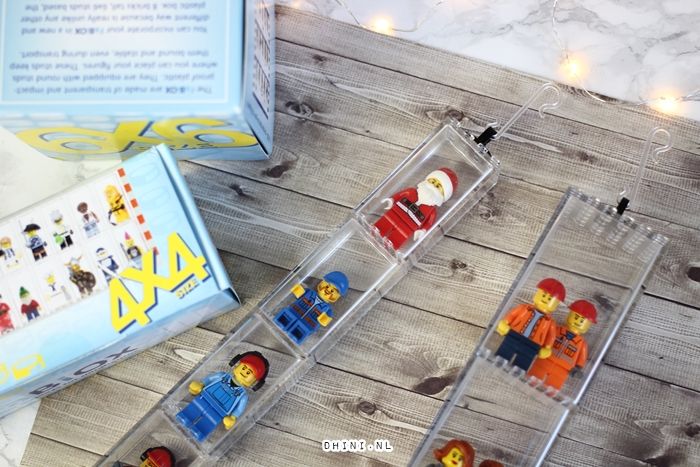 Zeker handig en stofvrij om je LEGO minifiguren te verzamelen en je hebt een mooi overzicht op je buro of je speelkamer. Mijn zoon zet ze in zijn LEGO city en fantaseer dat de FaBiOX cases LEGO flat is. Dat is ook leuk idee. Geen stof meer op je Minifiguren verzameling. FaBiOX transparant minifig display vind je de wereld verkooppunten hier en al verkrijgbaar in Nederlandse webshop o.a. brickshop.nl, ebricks.nl

Fijne dag en geniet ervan!
Dhini

Dit artikel bevat product(en) die ik heb ontvangen van een merk of bedrijf.