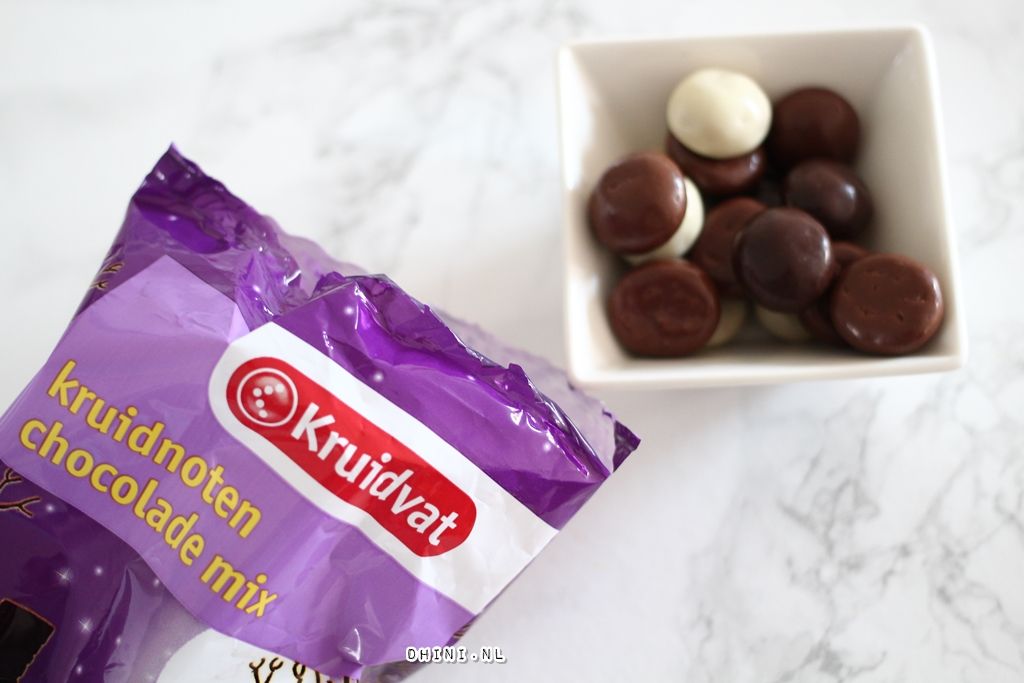 Het is tijd voor pepernoten en kruidnoten. Overal in de winkels zie ik alle kruidnoten en tegenwoordig meer varianten zoals yoghurt kruidnoten, karamel, chocolade en nog veel meer, geloof ik. Ik heb deze kruidnoten van het huismerk Kruidvat chocolade mix geproefd en ik ga jullie vertellen of die lekker is of niet. Lees je snel mee


De kruidnoten zit een plastic zak met inhoud van 250 gram.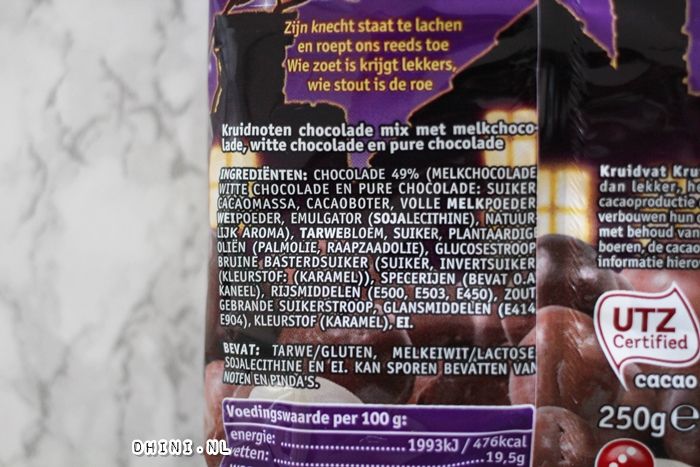 In de ingredieten zit er wel suiker in.

Toen ik deze kruidvat heb gekregen, heb ik inmiddels al aantal chocolade kruidnoten op en ik vind ze lekker en dit is een heel smaakvol product. JE proef de kruidnoten en de chocolade tegelijk. Mijn favoriete is de pure smaak omdat de pure chocolade proef ik meer, lekker. De melk vind ik te zoetig. In de zak zitten kruidnoten met drie soorten chocolade "witte, melk en pure chocolade" met wel een flink laagje chocolade. En ze zijn allemaal evenveel hoeveelheid chocolade zowel witte, melk en pure chocolade. Op deze manier hoef ik niet te kiezen welke chocolade ik om de kruidnoot wil omdat zij allemaal in deze zak zitten. Ik heb deze kruidvat kruidnoten chocolade mix als verjaardagscadeau gekregen. Dank je wel! Je kunt deze kruidnoten bij alle kruidvat winkel kopen.
Heb je ook al deze kruidnoten al geproefd?

Fijne dag en geniet ervan!
Dhini