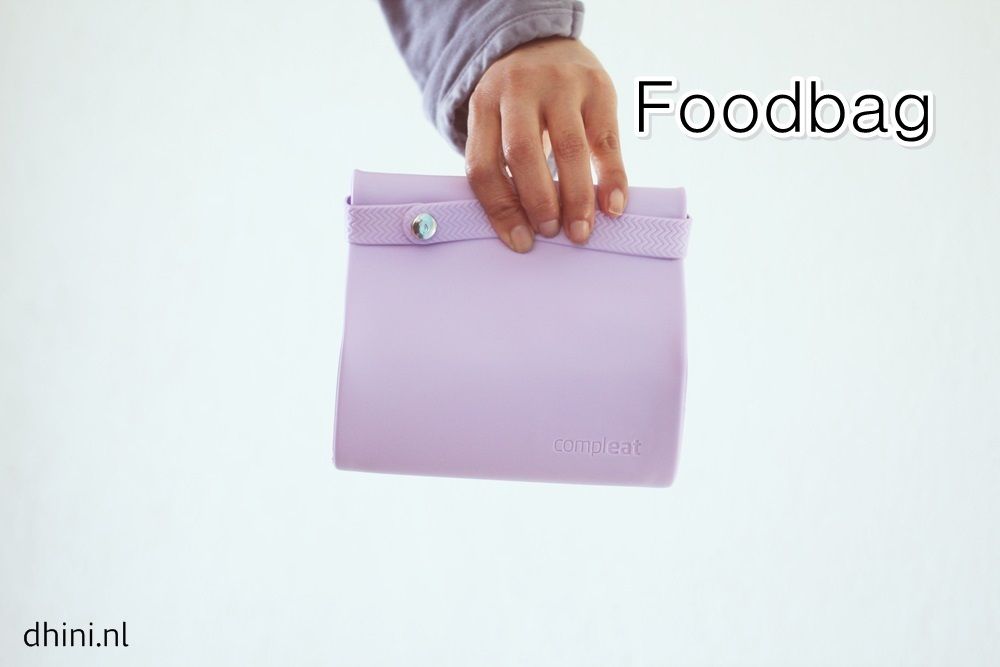 Style broodtrommel of broodbag voor naar school, werk en of gewoon voor picknicken (als het weer mooi is tenminste). Foodbag is een compleat Lunchbox met ruimte-efficiënt en modern.
Foodbag :
• Stevige en ruimte-efficiënt
• 100% food grade siliconen • BPA-vrij en vaatwasmachinebestendig
• Na gebruik makkelijk op te vouwen.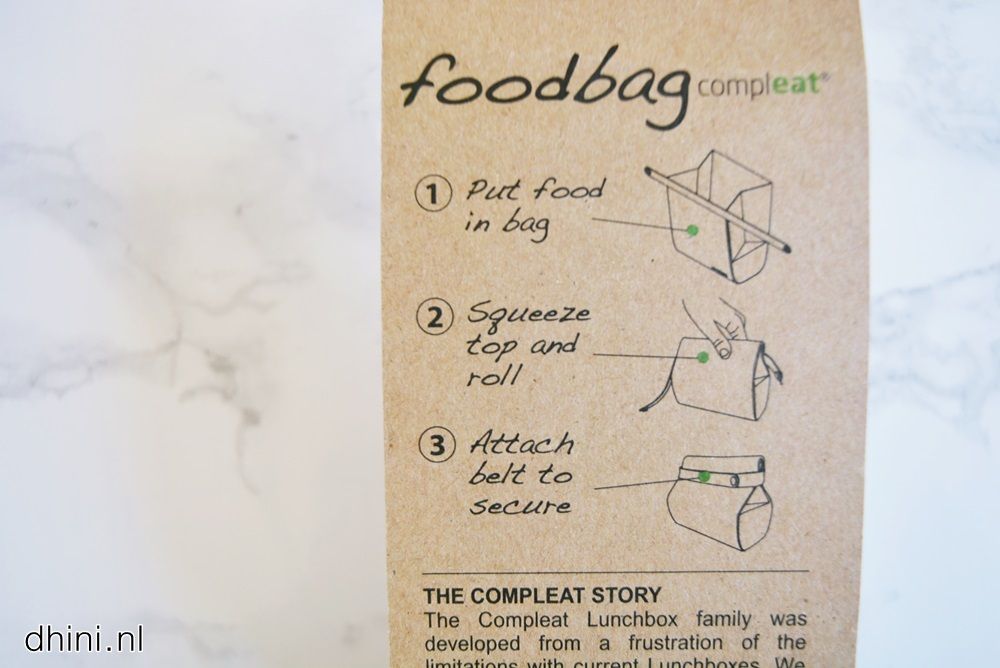 De achterkant is er intructies hoe de foodbag gebruik
Je kunt de foodbag niet alleen voor broodjes maar ook voor fruit of andere lekkers en een pakje drankje. Deze lunchbox is stevig maar het makkelijk opvouwen en gemakkelijk meenemen naar overal naar toe. De lunchbox kan gewoon in vaatwasser wassen. En de foodbag is ook te gebruiken als toilettasje of make-up tasje. Handig, modern en stylefull.

Compleat foodbag is in zes kleuren beschikbaar. € 11,75 per stuk te bestellen op foodbag.nl. De verzendkosten € 3,50 verzendkosten bij bestelling van één foodbag
Tip: Nu in Aanbieding € 10,95. Leuk voor je zelf of als cadeautje