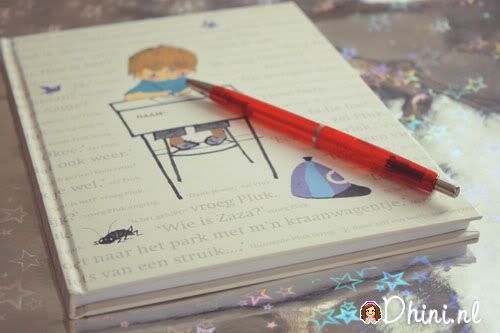 Dat is long time ago dat ik getagged ben. En door Deb en Layla ben ik getagged….Thank you!

Dit zijn de vragen:
1. What's your name/your blogger name?
2. What's your blog's name/URL?
3. Write "The quick brown fox jumps over the lazy dog."
4. Favorite quote?
5. Your favorite song?
6. Your favorite band/singers?
7.Anything else you want to say?
8. Tag three to five other people.
Hieronder is my handwriting, normaal..heel erg slecht…(moeilijk te lezen) just lijk afdruk van kippenpoot (in my land noemen wij tulisan cakar ayam : ) een paar van myn klasgenoten zeigen altijd…"tulisanmu kayak dokter aja")


Deze tag ga naar volgende bloggers : Pauline, Fleur en Jorien of Neem maar over als het leuk vindt.