Niet my eigen idee. Ik ben geïnspireert door deze blog designspongeonline.com. Ik gebruik glass Baby hapjes, asparagus en andere glassen. Ik vind het wel best mooi en leuk. Je kan met of zonder dopje en versier met lijntjes ofzo of met bling bling.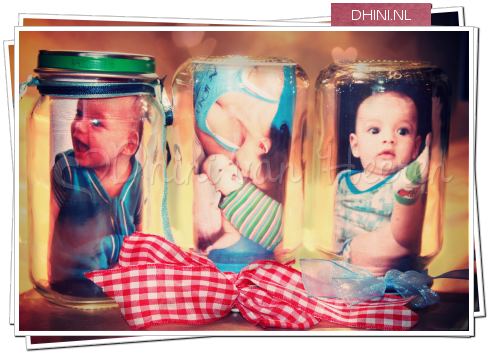 Ik wil eigenlijk cola flesje maar in supermarkt verkoop niet meer met glas, wel plastick cola, maar kan ook met andere clear flesses.
Vinden jullie dit leuk of liever met gewone fotoframes?