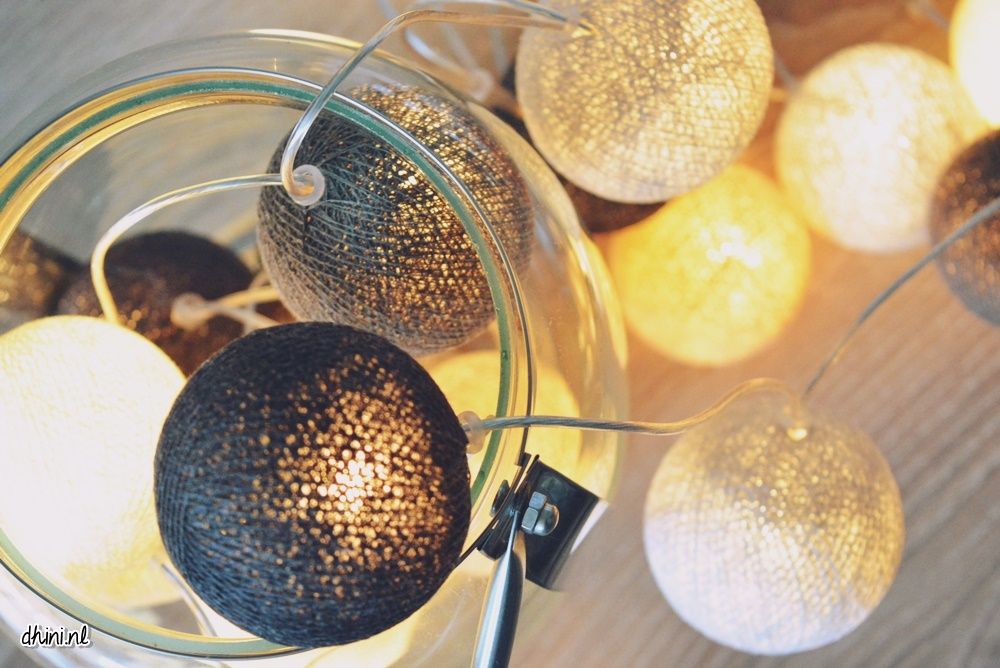 Wat ik leuk vind in herfst/winter seizoen is verlichting. Niet alleen kaarsen aan maar ook kleine lampjes weer aan. Het ziet er toch niet alleen warm maar ook gezellig sfeer. Mijn zoon DJ vindt het ook dat leuk. Een paar dagen terug heb ik nieuw leuke verlichting genaamd Happy Light. Vandaag laat ik jullie meer weten hier over


Er maar lief 35 losse cottonballs met verschillende kleuren. Als decoratie zonder lamp zijn ze al leuk.

De maat van de cottonballs is ongeveer 6 á 7 cm diameter. Elke bol heeft een gaatje van ongeveer 4 mm zodat je de lampjes erin doen. Er kaart met intructie hoe het moet. En Er zijn 35 lampjes ingeleverd 35 lampjes (+ 2 reservelampjes) zodat je gelijk aan de slag en wat super fijn is dat de lampjes wit/clear kabels zijn.

Lampje erin doen. Doe voorzichtig en het hoeft niet hard te duwen want er kort lijntje zodat je de lampjes makkelijk erin doet.

Er is een stopcontact bij de lampjes. Handig!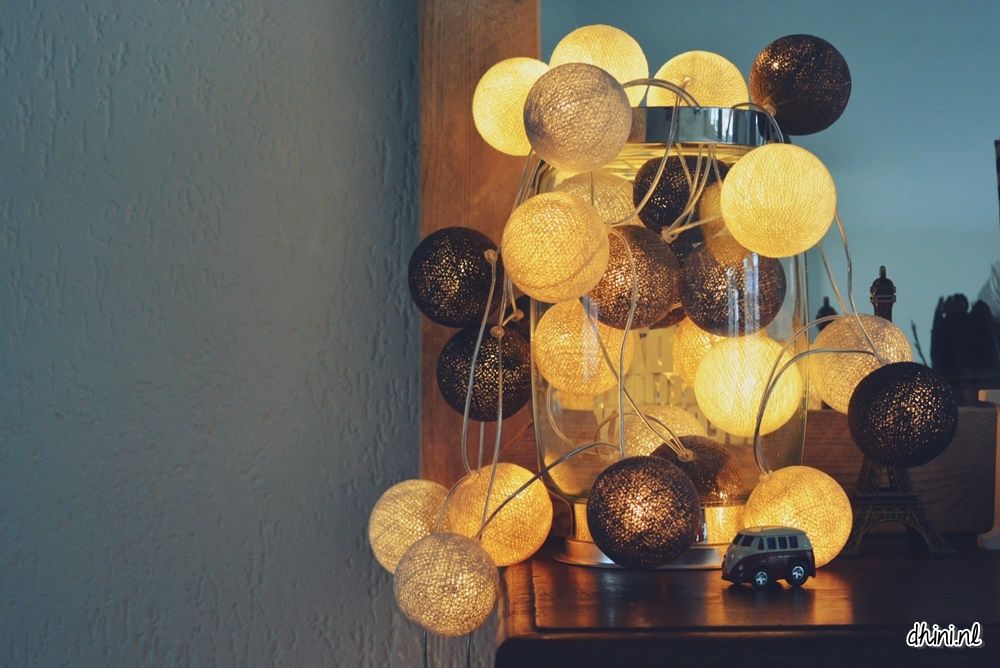 Ze zien er leuk uit en het maakt er gezellig sfeer van. Er zijn in verschillende kleurencombinaties zodat je ze makkelijk aanpassen bij jullie interieur. Is dat niet ideaal en knus decor? Je kunt ze als tafelverlichting, gezelligheid in de herfst of gewoon als decoratie voor je in slaap- of woonkamer. De Happy Lights zijn handgemaakt en er zijn in vier varianten "Winter, Snowball, Night en Roma". Die van mij is in Winter variant, prijs van €34,95 per box op Coolgift.com bestellen.

Fijne dag en geniet ervan!
Dhini

Dit artikel bevat product(en) die ik heb ontvangen van een merk of bedrijf. disclaimer