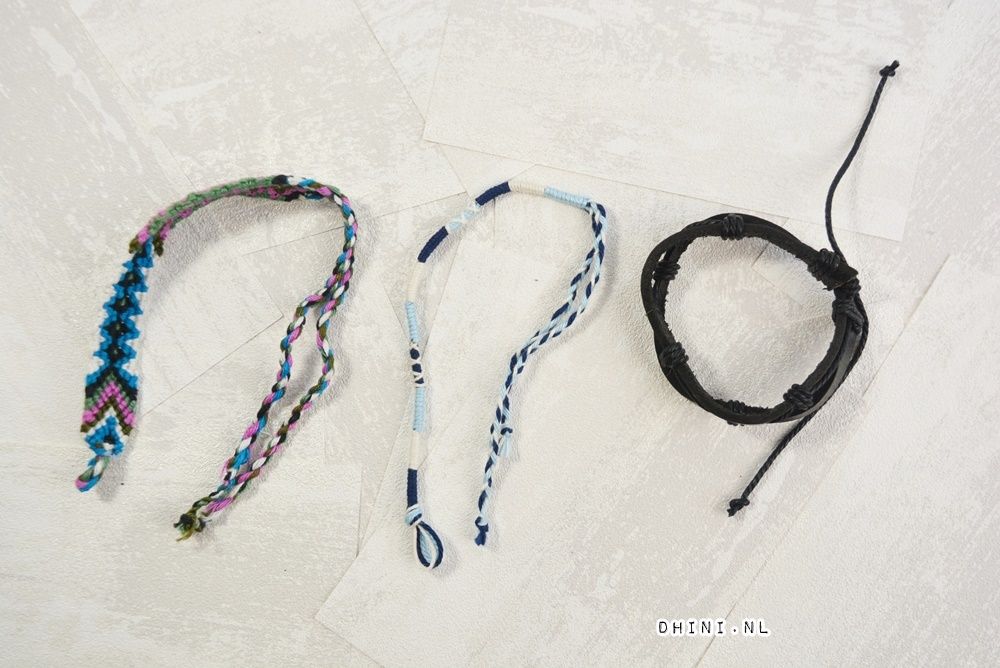 Weten jullie nog de vriendschap armbandjes die ik al ooit heb geschreven? hier Hier en hier vind je het artikelen om terug te lezen. Een paar dagen terug ben ik benaderd door Anouck om haar producten te reviewen. Want naast Good2get.nl webshop, heeft Anouck ook andere webshop jongensarmbandjes.nl speciaal voor jongen. Ik heb drie jongensarmbandjes voor mijn zoon Djess ontvangen.

van boven naar beneden : Dun Rastafari armbandje, Vriendschapsarmbandjes, stoer-mannen-bandje. Deze alle armbandjes heeft Anouck zelf met hand gemaakt.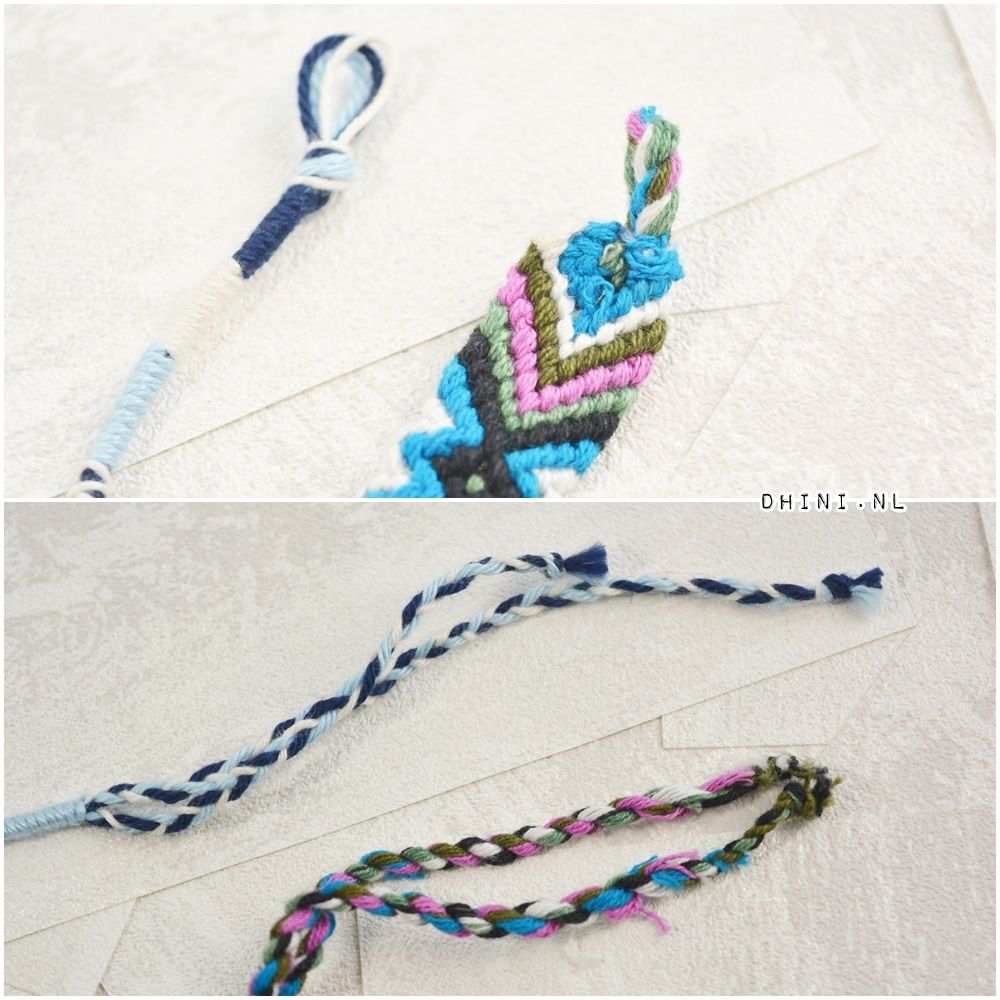 Dun Rastafari armbandje en vriendschapsarmbandjes zijn met twee lus vlechten die je zelf de knoopjes aan elkaar vast doen. Djess kunt zelf niet doen dus ik help hem. De lengte van beide vriendschaparmbandjes zijn 16 cm (M), mooi maat en ook past bij mijn klein pols.

Stoer-mannen-bandje is van leer en touw gemaakt. De sluiting is handig – schuifknoop, past dus zowel smalle als bredere polsen. De armbandje is een beetje hard maar het doet niet zeer als je hem dragen. Deze armbandje kost €3.50 met lengte van 16cm

Op de foto droeg Djess twee vriendschapsarmbandjes. Djess vindt het te groot voor zijn pols. Ik denk dat kwestie van aanwennen want tja dat is al lang geleden heeft Djess een armbandje gedragen. En bovendien wilt Djess niet de armbandjes kwijt raken als hij ze draagt (kindje logica). Stoer hé mijn ventje draagt armbandjes .
Op webshop jongensarmbandjes.nl kan je leren armbanden, paracordarmbanden, jongenskettingen, sleutelhangers, vriendschapsbandjes bestellen en je kunt ook vriendschapsarmbandje op maat of met een bepaald patroon of figuurtje je eigen armbandje naar je wensen of ideeën vragen, neem dan gerust contact, klik je op deze "handwerk in opdracht".
Alle armbandjes zijn handgemaakt met plezier en liefde. Er zijn leuk en schattige dingen op Good2get.nl en jongensarmbandjes.nl te vinden. GRATIS verzending vanaf €20 en minder dan 20 euro is maar €1,99 verzendkosten. GRATIS inpakken als cadeau. Veilig betalen (iDeal, Paypal). Zending als brievenbuspost.
Blijf op de hoogte van Good2get.nl door deze Facebookpagina te liken of andere sociaal media`s te volgen Pinterest en Instagram

Fijne dag en geniet ervan!
Dhini
Dit artikel bevat product(en) die ik heb ontvangen van een merk, PR of bedrijf. disclaimer