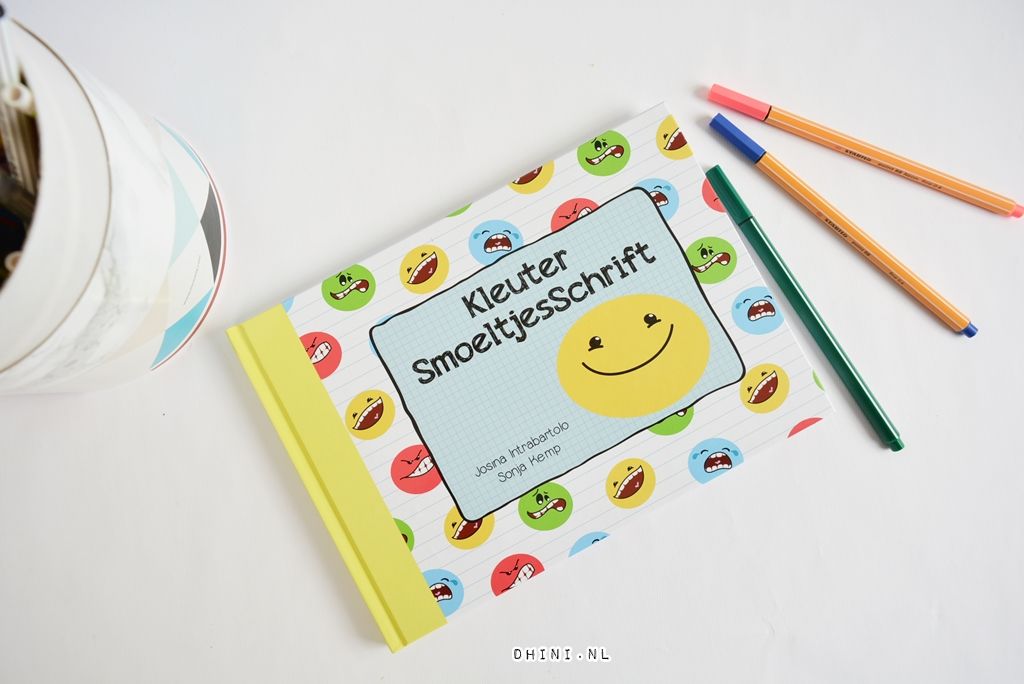 Voordat slapen, gaan wij meestal lekker even kletsen over hoe de dag was. Vroeger had ik zelf dagboek. Ik dacht het lijkt mij leuk als er dagboek voor kinderen. En Ja hoor! De kleuter hebben hun eigen vrolijke dagboek het "Kleuter SmoeltjesSchrift". Hieronder blog ik meer over. Lees je gauw mee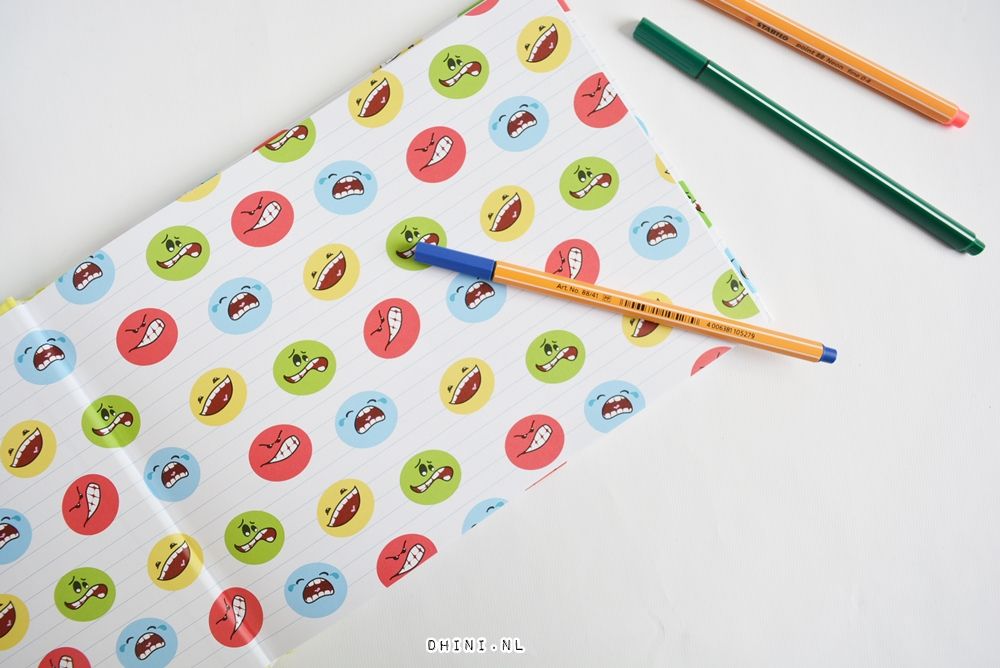 Het Kleuter SmoeltjesSchrift heeft een hardcover met gekleurde smileys gezichtjes. Echt een vrolijke dagboek met illustratie van Sonja Kemp.

De inhoud vind je alle eerste informatie en betekent van de gekleurde smileys en andere plaatjes. Op de volgende bladzijde kan je de datum invullen en er zijn aantal plaatjes die je zelf mocht kiezen bijvoorbeeld Hoe was vandaag? Hoe voelde je je op school? En was het eten lekker? Er is een ruimte voor tekenen of kleuren of zelf een sticker plakken en wat nog leuk is, is er leuke opdrachtjes. Op elk bladzijde staat er andere opdrachtje. Hoe leuk is dat. Voor 'bijzondere dingen' zoals verjaardagen of een zwemdiploma zijn er toepasselijke stickers om de pagina mee op te fleuren. De stickers vind je op de laatste pagina.
Hieronder zie je enkele bladzijdes uit het boek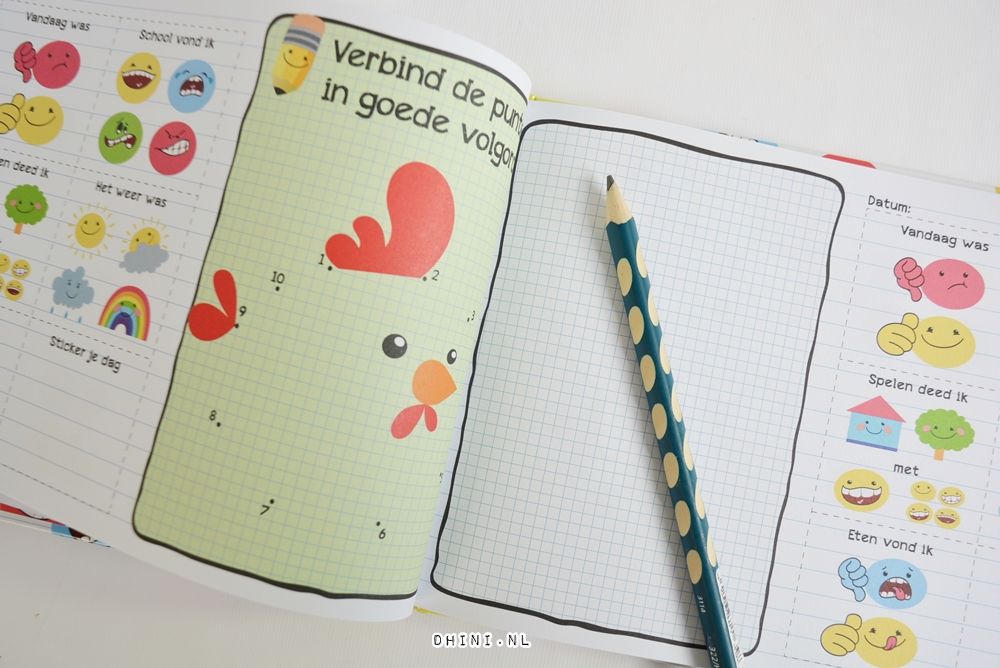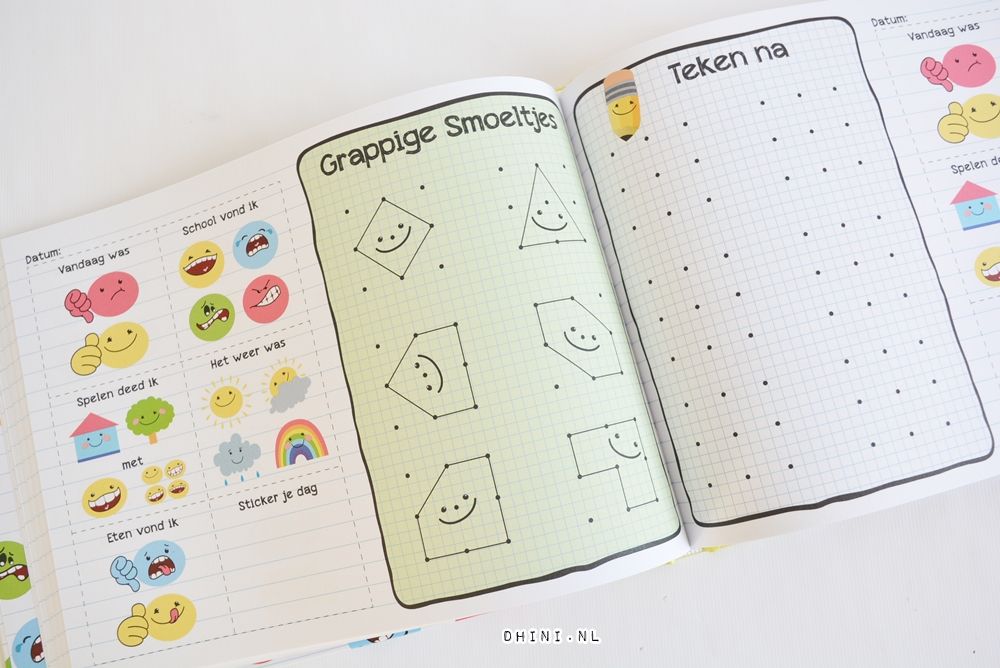 Het Kleuter SmoeltjesSchrift vind ik erg leuk voor kinderen. Dit boek is bedoeld voor kinderen tussen 4 – 7 jaar oud. Met het boek sluiten kinderen elke dag af met een smile. Te koop in de boekenwinkel of online.
Kleuter SmoeltjesSchrift / Hardcover / Uitgeverij : Scrivo Media / ISBN 9789491687426 / €14,50
Cadeau / Kids 4+ / Dagboek / 96 pagina`s
Liefs,
Dhini

Volg jij mij al via Instagram, Facebook, Bloglovin, Youtube, Pinterest en/of Twitter?

Dit artikel bevat product(en) dat door bedrijf/merk is opgestuurd. Dit artikel bevat een affiliate link. disclaimer