Ken je waarschijnlijk al PLAY-DOH? Met PLAY-DOH kan je samen met je kids lekker zoet wat iets leuks maken. Maar nu heeft PLAY-DOH met iets nieuw gebracht namelijk PLAY-DOH TOUCH. PLAY-DOH TOUCH breng je creatie tot leven studio. Hoe leuk is dat. zijn jullie benieuwd naar? Kijk je mee verder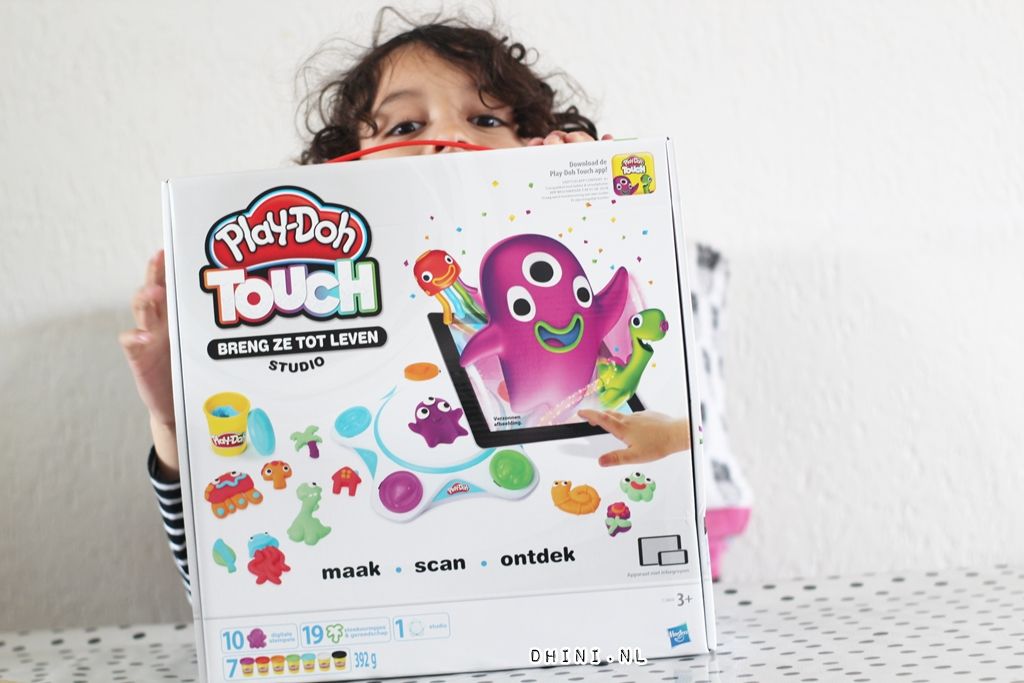 De voorkant van de doos zien er al leuk uit en uitdagend. Met Play-Doh Touch breng ze tot leven die je met smartphone of ipad van je mom/pap kan gebruiken.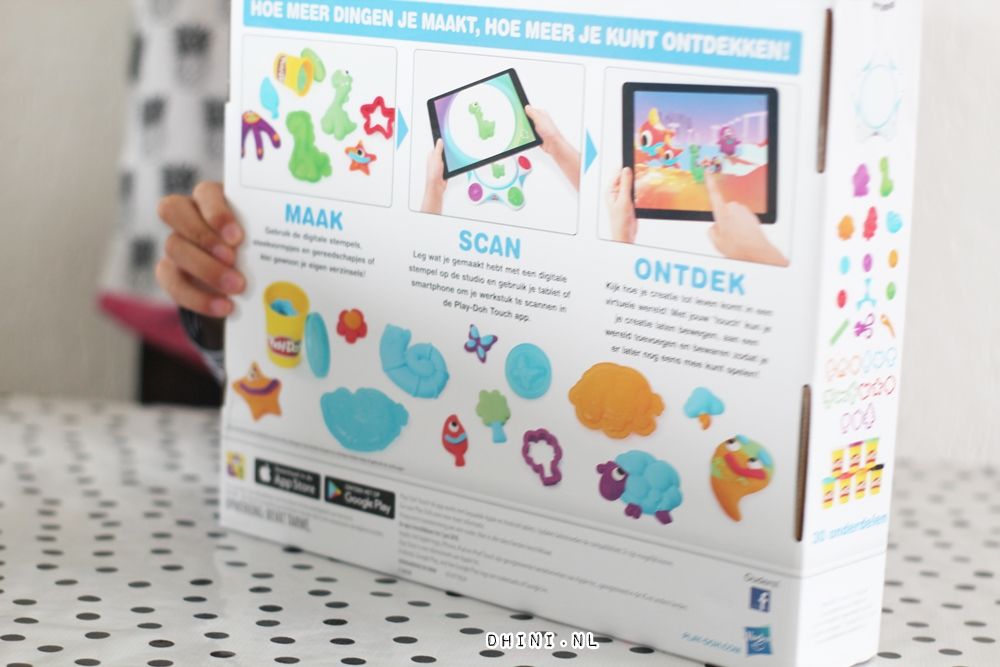 Op de achterkant van de box lees je wat meer informatie en instructies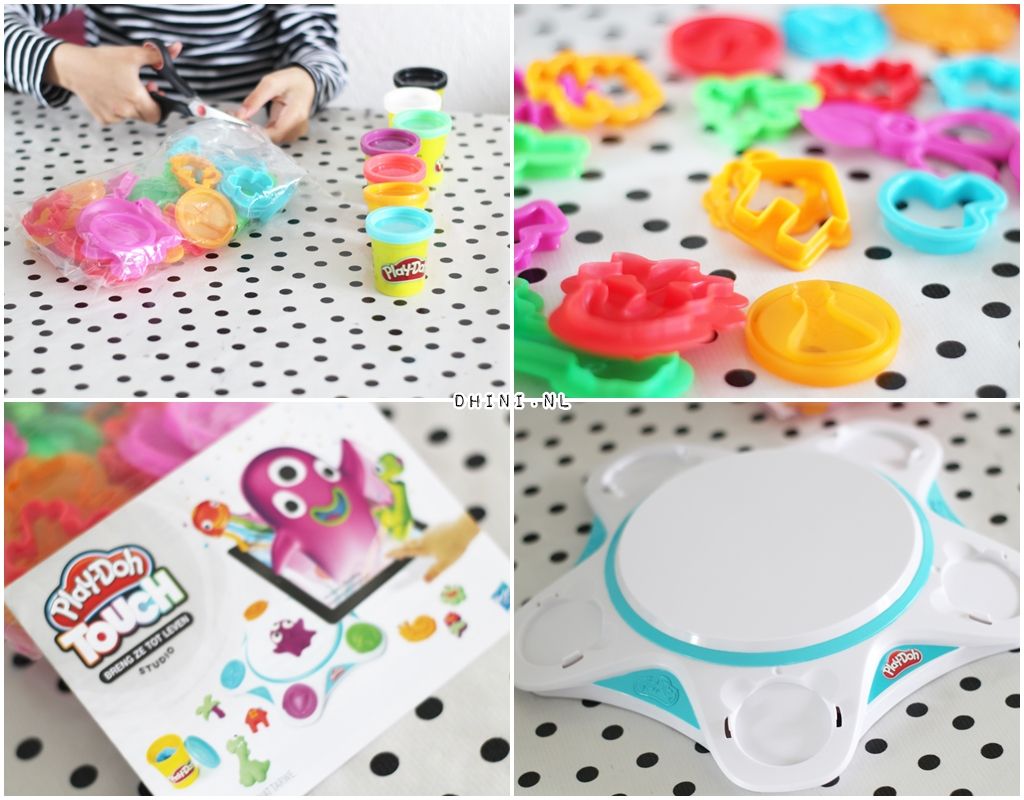 Wat zit er in de PLAY-DOH TOUCH Breng ze tot Leven Studio
– 5 digitale figuurstempels
– 5 digitale actiestempels
– 4 gereedschapjes
– 15 steekvormpjes
– 7 potjes Play-Doh boetseerklei, totaal 392 gram klei
– Handleiding

Djess wilt graag gelijk aan de slag en hij heeft aantal figuren gemaakt o.a. een schaap, wolkje en nog aantal cute vormpjes.


Om ze in leven studio te brengen dan moet je eerst PLAY-DOH TOUCH app downloaden. De app is beschikbaar voor zowel Apple (de Apple App Store) als Android (Google Play store) – gratis te downloaden. Je gebruik de camera om je creatie te scannen in de PLAY-DOH TOUCH app en zie hoe het in een virtuele wereld tot leven komt!
Hieronder het filmpje

Je kunt PLAY-DOH creaties blijven maken en dan scan je ze in om je eigen wereld te bouwen. Je kunt vrienden maken met de figuurstempels om hun eigen unieke werelden en persoonlijkheden te ontdekken of actiestempels gebruiken om te zien welke fantastische effecten ze op andere creaties in de PLAY-DOH TOUCH app hebben.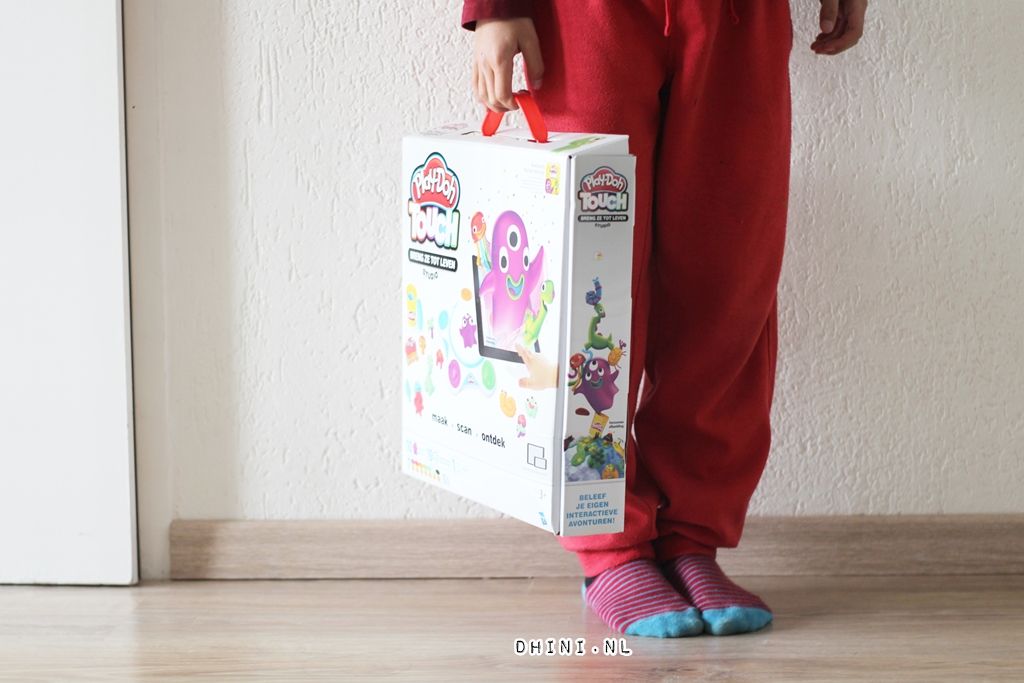 Echt superleuk! De PLAY-DOH TOUCH doos is in een koffer stijl zodat je hem makkelijk opbergen en of meenemen naar oma-opa ofzo. Djess vindt het helemaal te gek. Leuk voor je kids of te geven als cadeau. De PLAY-DOH TOUCH app is ontworpen en bestemd voor gebruik met PLAY-DOH boetseerklei. PLAY-DOH TOUCH is voor kinderen jongen en meisje vanaf 3 jaar oud, prijs 35,99 te koop in de speelgoed winkels of online
Liefs,
Dhini

Volg jij mij al via Instagram, Facebook, Bloglovin, Youtube, Pinterest en/of Twitter?

Dit artikel bevat product(en) dat door bedrijf/merk is opgestuurd.