Het is niet lekker met natte voeten lopen in koud en nat weertje. De laatste dagen valt er bijna elke dag regen. Met gewone schoenen worden de voeten snel nat daarom zijn er speciale schoenen voor in de regen ook wel bekend als regenlaarzen.

Ik zoek regenlaarzen voor Djess want de oude passen niet meer. Ik heb de regenlaarzen van merk Bergstein voor Djess gekozen. Mooi en stoere stevige regenlaarzen en ze zijn ook niet zwaar om te dragen.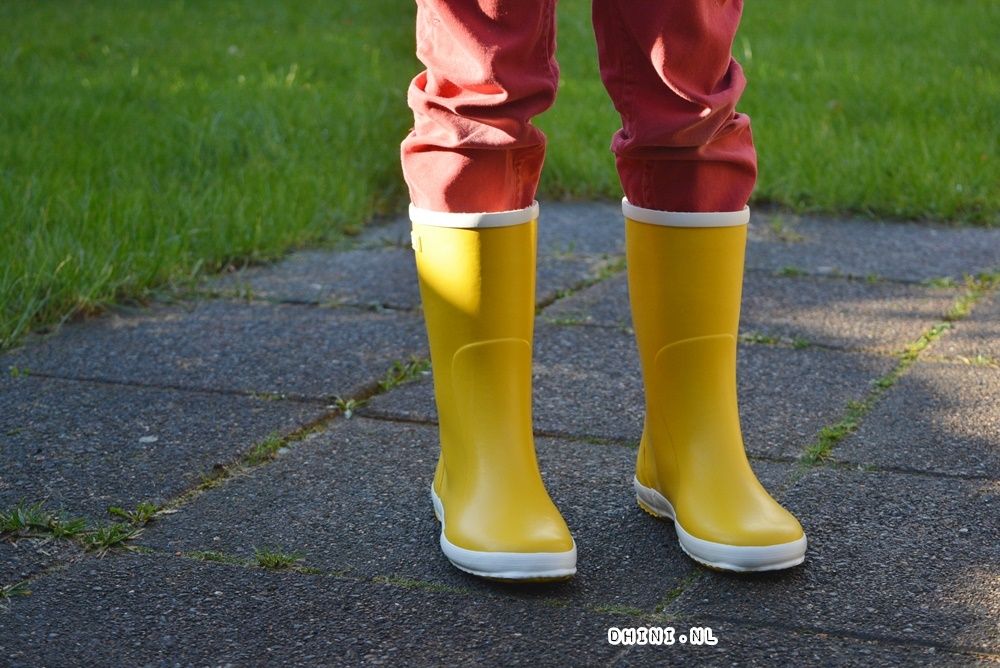 Stoere regenlaarzen zijn het hé! en ook super leuke felle kleurtje. Alleen heb ik een veel te grote maat gekozen, maat 33. Ik was bang dat ik te kleine maat had besteld. Djess is wel blij, alleen voorlopig moet Djess nog een beetje groeien of veel sokjes aan. Toch vind ik het een beetje jammer want nu is er veel regen. Ik pas ze helaas niet want tja de maat is te klein. Ik vind het stoere regenlaarzen. Ik zou zelf willen hebben. Trouwens heeft Bergstein ook Winterboot. Ik ben benieuwd of die warm lekker zijn in de winter en niet glad zijn als op ijs loopt.
Draag jou kind of jij zelf ook regenlaarzen als het veel regent?

Fijne dag en geniet ervan!
Dhini
Dit artikel bevat product(en) die ik heb ontvangen van een merk, PR of bedrijf. disclaimer