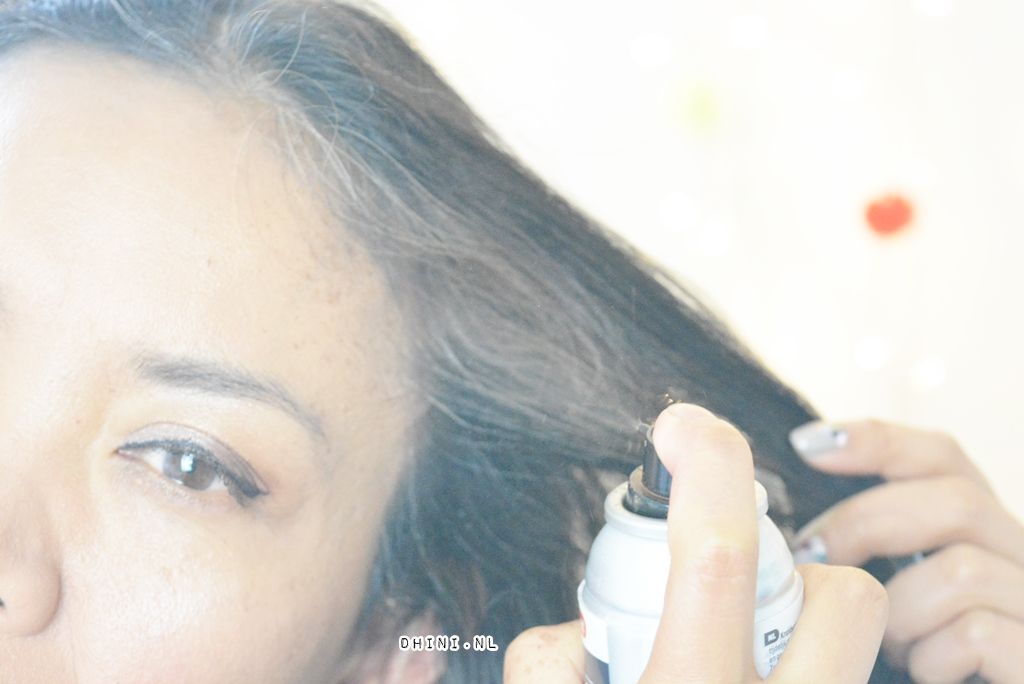 Dag na dag zie ik mijn grijze haren weer verschijnen na een paar weken terug geverfd. Soms heb geen tijd om volledige mijn haar grijze haren te verbergen. Kruidvat lanceert Colors to Cover, de oplossing om je (grijze) uitgroei tijdelijk te camoufleren. Klinkt ideaal voor mijn grijze haren. Lees je me wat ik ervan vind.

De verpakking Kruidvat Colors to Cover is simpel met spray systeem. Het staat duidelijk op de label van dit product. Het spray makkelijk en verberg mijn grijze haren goed. Ik heb deze haarkleuren Colors to Cover in midden bruin kleur gekozen omdat ik erg benieuwd naar. Normaal kies ik de zwarte kleur. Voor veranderingen heb ik midden bruin gekozen. Het resultaat bedekt dit product mijn grijze haren goed. Het droogt snel, alleen jammer dat het tijdelijk is. Graag zou ik dit product voor permanent willen hebben. Lekker makkelijk en snel.

Een ideale product voor een last minute om je uitgroei grijze haren snel te verbergen. Dit product is uitwasbaar en niet schadelijk voor het haar. Na gebruik is mijn haren eerst stug aanvoelen maar daarna kun je je haar in het gewenste model stylen. De Kruidvat Uitgoeisprays Colors to Cover zijn verkrijgbaar voor €3,99 in drie verschillende kleurnuances bij alle Kruidvat-filiallen en webshop Kruidvat
Heb je ervaring met dit product?
Liefs,
Dhini

Volg jij mij al via Instagram, Facebook, Bloglovin, Youtube, Pinterest, Linkedin en/of Twitter?

Dit artikel bevat product(en) dat door bedrijf/merk is opgestuurd. disclaimer