Een tijdje geleden ben ik benaderd door een fashion webshop Rosewholesale.com. Ik mocht de kleding zelf uitkiezen en dat heb ik gedaan. Omdat het weer koud wordt, heb ik voor lange mouwen en jasje besteld.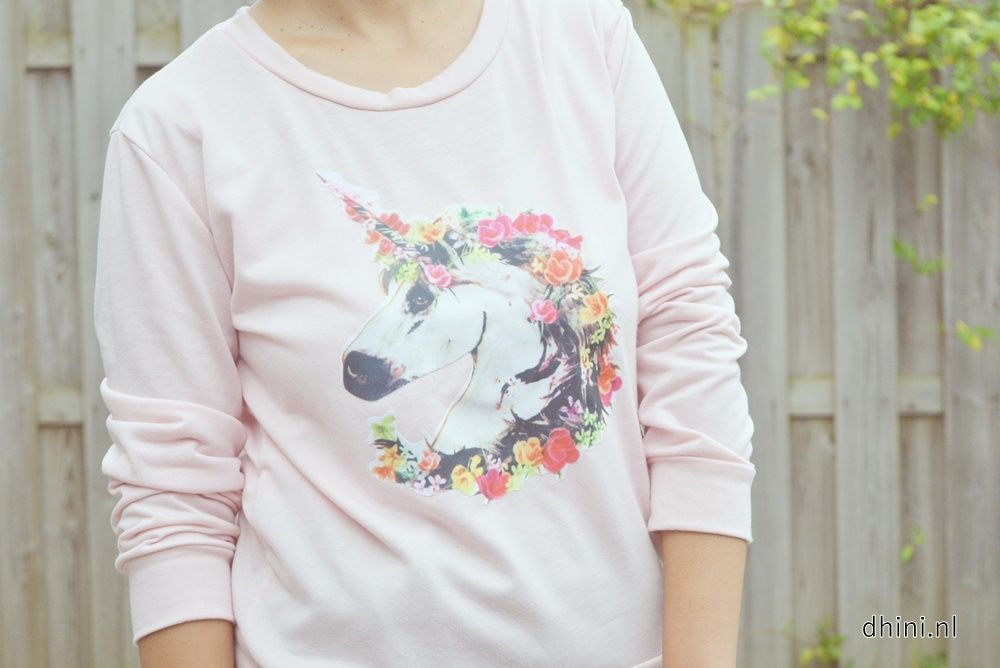 Ik heb voor een Sweatershirt met unicorn Horse Print besteld. De sweater is anders. Op de foto op hun site ziet het een iets dik stof maar het is best wel dun. De stof is zacht en mooi zacht pink kleurtje. Deze kan ik wel dragen voor in herft als maar de wind niet te koud is en ook in de lente. Voor in de winter is deze sweater helaas te dun voor mij persoonlijk. Deze sweater is maar $5.27 Helaas is die uitverkocht.

Tweede fashion item die ik besteld is een jas Stylish Double-Breasted Epaulet. Op hun site ziet er deze jas prachtig uit en het lijkt mij geschikt voor in lente of herfst. Er is maar twee maten M en L en de prijs is ook aantrekkelijk voor een jas. Hij is maar $11.87. Wat ik fijn is dat de jas niet te kort en niet te lang.

De stof is zacht en heb twee zakjes. Handig, alleen vind ik de zakje te hoog, lastig als ik mij smartphone pakken 😉 De jas is niet dik en niet zwaar te dragen.
Rosewholesale is een online fashion winkel van kleding, schoenen, sieraden voor dames en ook voor kids. Ze sturen naar alle landen. De prijzen zijn echt aantrekkelijk, wat jammer is dat de verzendkosten is prijzig dan de kleren zelf. Jammer is dat want als ik naar de prijs van de kleren kijk, wil ik wel veel bestellen natuurlijk.
Heb je al ooit wat besteld op fashion webshop Rosewholesale?

Fijne dag en geniet ervan!
Dhini

Dit artikel bevat product(en) die ik heb ontvangen van een merk of bedrijf.