Laat maar je nagels om gezien te worden met kleurrijke nagellak. Vandaag laat ik twee nagellak van zes Loreal nagellak – A Trip To The French Riviera collectie.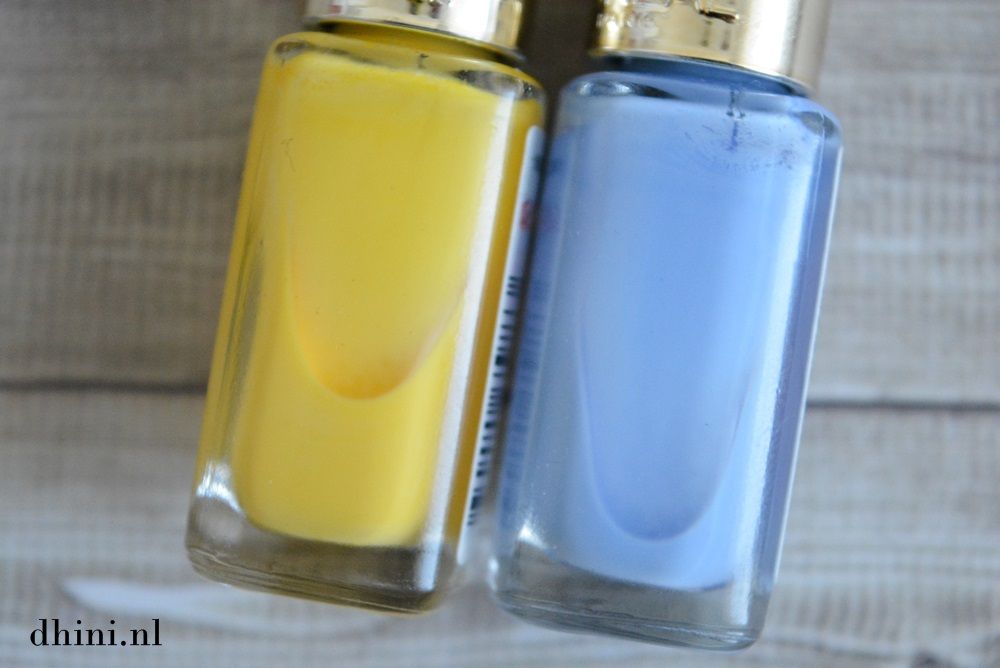 Pop Corn 240 | Cloud Wow 241

Pop Corn 240 is geel kleurtje. Echt perfect voor zomer. Op mijn nagels bracht ik twee laagjes en het dekt goed.

Cloud Wow 241 is mooi licht blauw. Denken aan blauwe lucht die ik een paar dagen heb gezien. Deze kleur is ook echt geschikt voor zomer. Ik hou van blauw lucht, word vrolijk van. Ik bracht op mijn nagels twee laagjes en dekt goed.

Beide nagellak zijn mooi kleurtje die echt voor de zomer geschikt is. De textuur mocht iets licht/vloeibaar. De lakjes deken goed en beide nagellak laten geen streepjes achter. Welke vind je het meeste mooi?

Loreal Color Riche nagellak verkrijgbaar in 6 tinten) €5,99 ( 5ml) per stuk. Te koop bij drogisterijen.