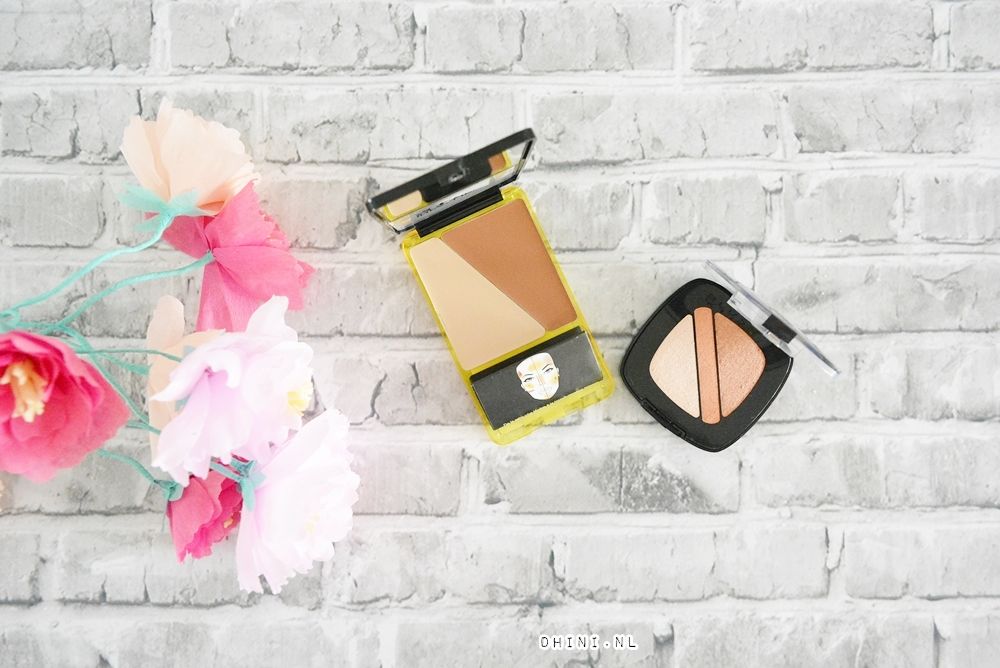 Contouren en shapen zie ik op youtube, instagram en beautybloggers voorbijkomen. Het is trend en blijft nog hot. L'Oréal heeft voor deze zomer de nieuwe sculpt producten in hun collectie : Infallible Sculpt Contouring Palette en L'Oréal Blush Sculpt. Ik testte beide producten, meer vind je hieronder

L'Oréal INFALLIBLE SCULPT CONTOURING PALETTE € 15,99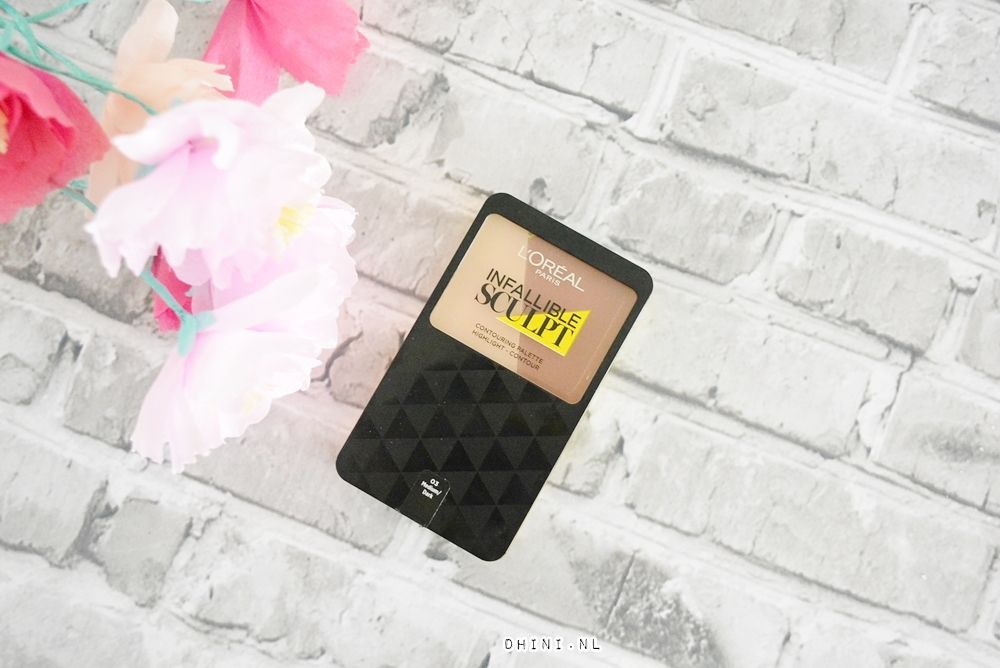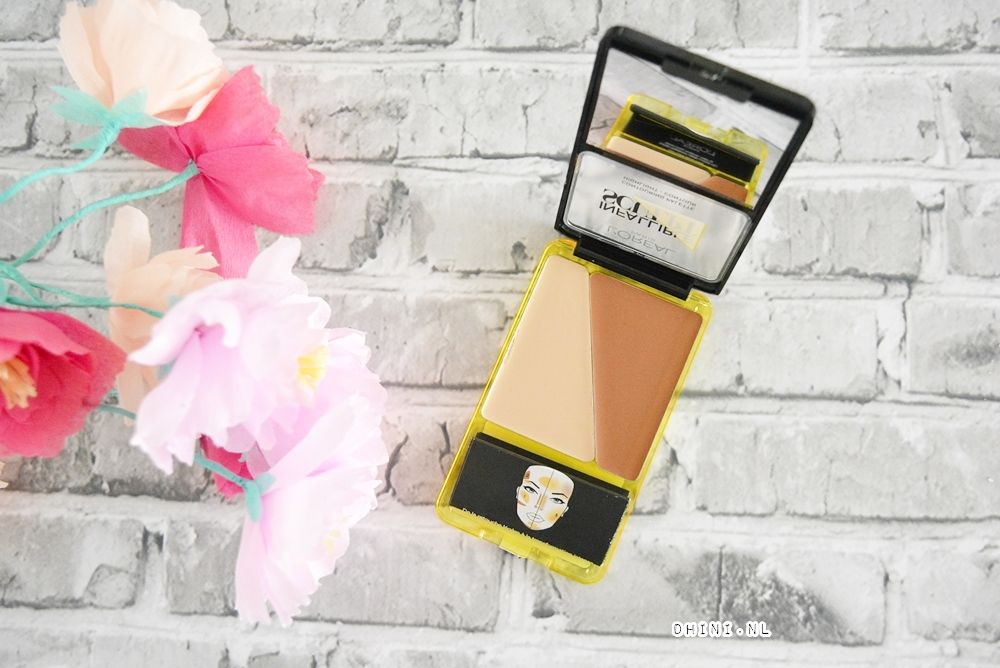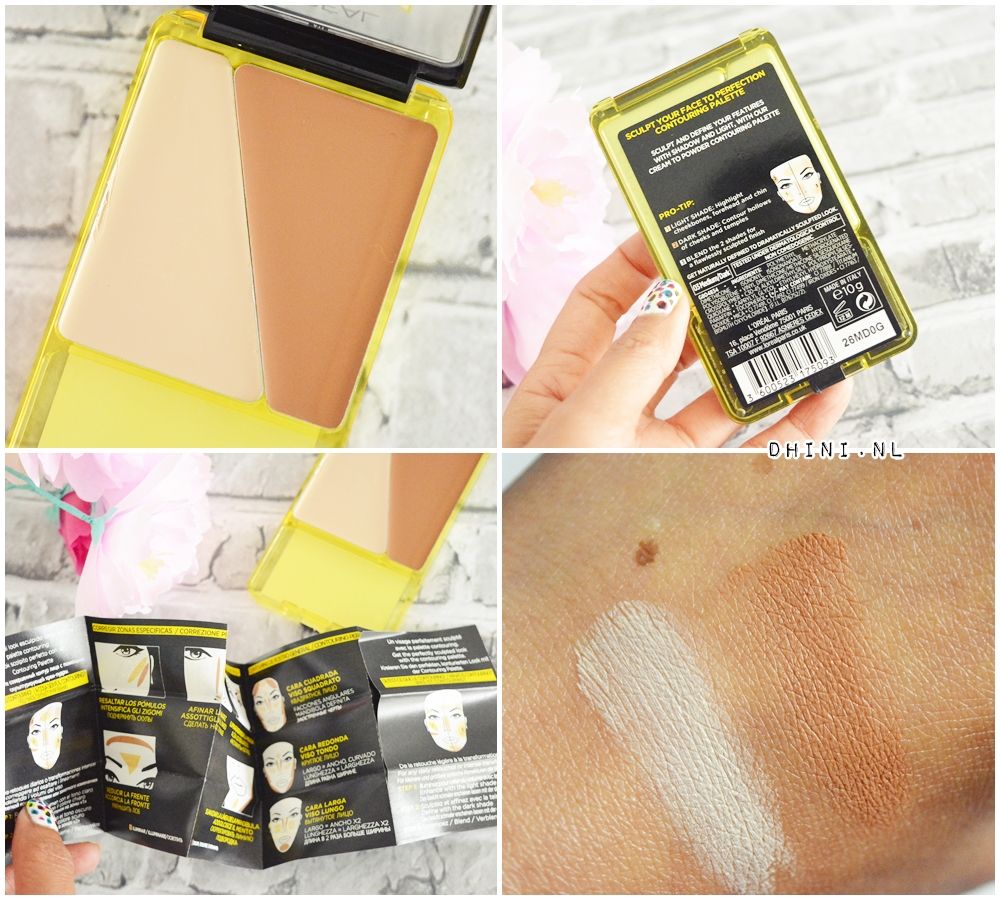 Ik heb in 03 Medium/Dark met daarin een lichte en donkere crème, beide zijn mat finishing. Wat ik fijn vind, zit een vrij grote spiegel in de deksel zit een vrij grote spiegel. Aan de achterkant van de verpakking vind je mini tip en trick maar in de palette zelf zit er een boekje met daarin wat tips hoe je het palette kunt gebruiken, handig vind ik dat! Op mijn hand zijn beide kleuren intens en de crèmes voelen echt zacht aan.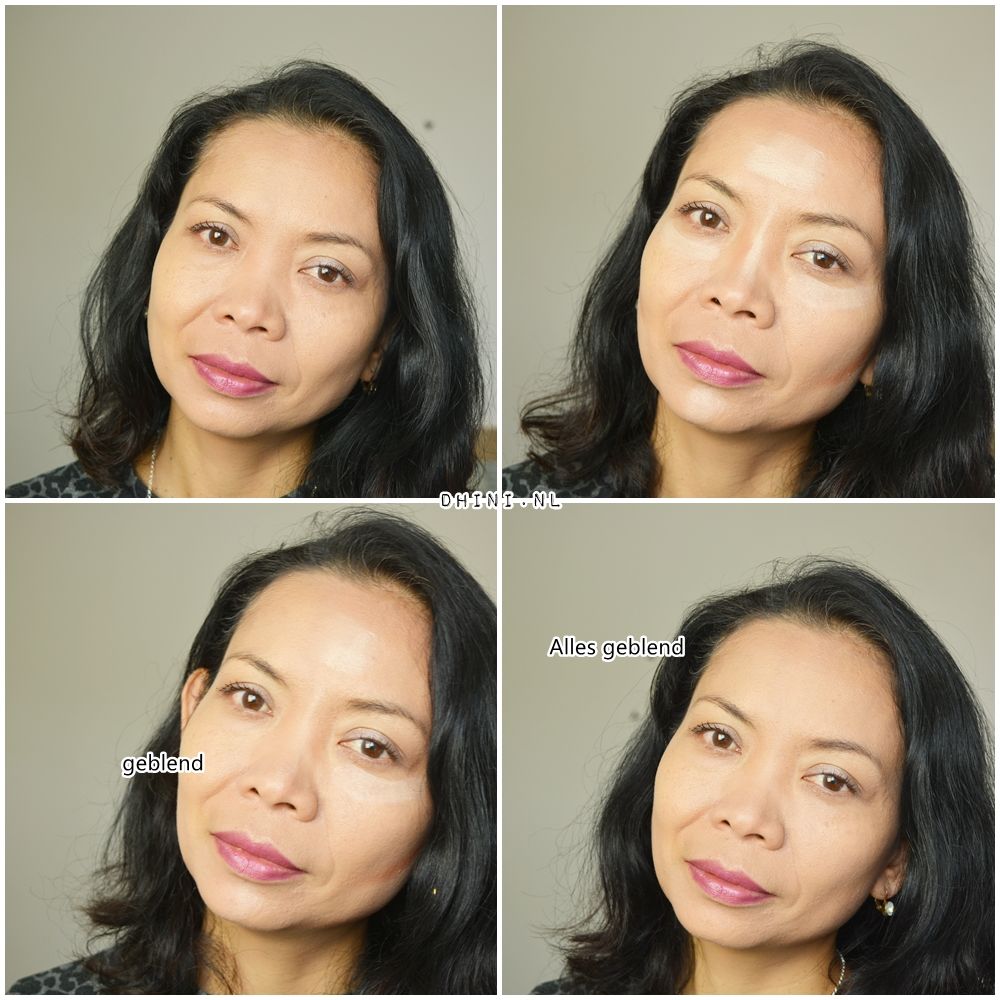 Er is geen kwastje bij dus breng je dit met je vingers of met een eigen kwast of spons. Wat je fijn vindt. De eerste foto heb ik al foundation aan daarna breng ik het met kleine kwastje (zie de links foto) aan. De crème zelf best wel poederig maar zowel het aanbrengen als het inblenden gaat gemakkelijk en het resultaat vind ik erg mooi. Ik heb geen enkel blush of bronzer aangebracht want het ziet er al mooi en natuurlijk uit.
INFALLIBLE SCULPT BLUSH TRIO €13,99


Naast Infallible Sculpt Contouring Palette is er Blush Sculpt Trio. Blush Sculpt is een blush-palette met drie tinten die je door elkaar kan mengen of je ze los gebruiken.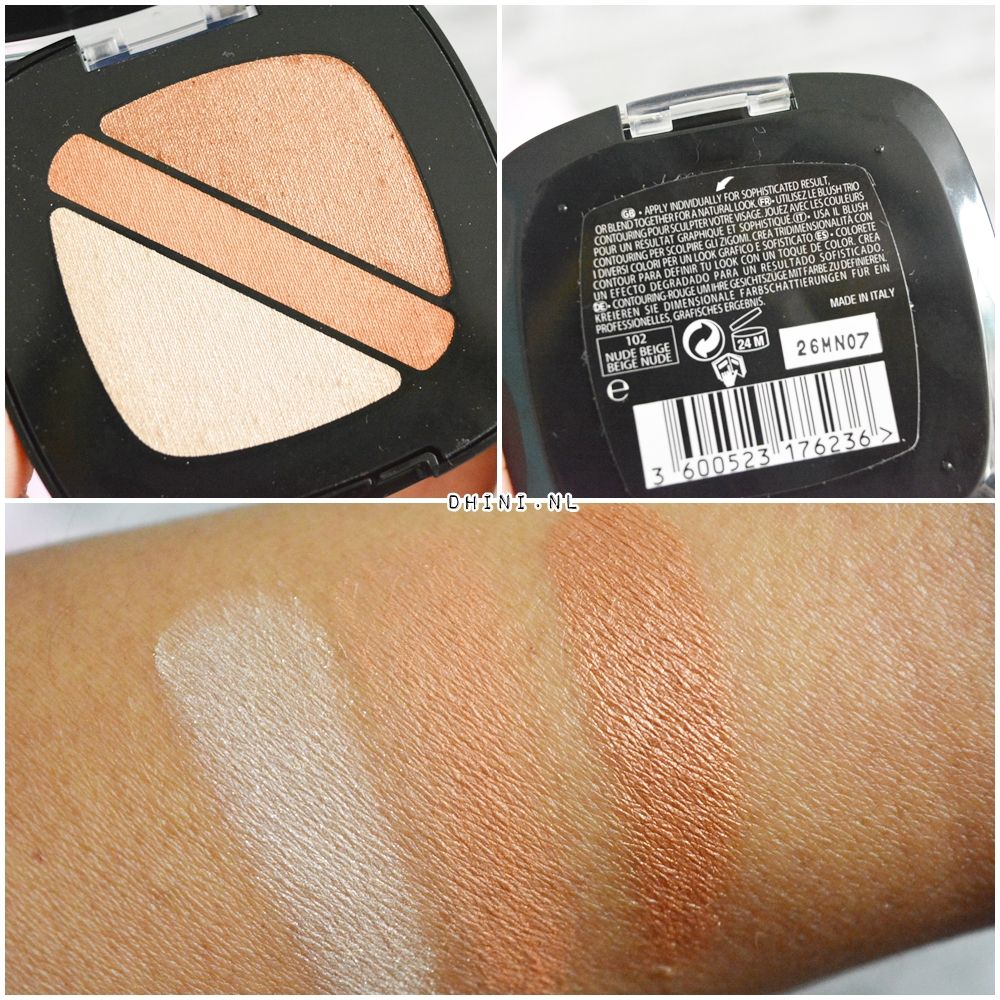 Ik heb 102 Nude Beige Trio Contouring Blush. In deze trio blush zit er drie warm kleuren (orange tinten). Op mijn hand zijn alle kleuren wel insten. De highlighter heeft een subtiel glittertje, alleen op mijn junkbeen is niet zo mooie finish geven. De pigmentatie is jammer minder te zien. De middelste blush is mat finish en het is lastig om los te gebruiken met gewone blush kwast want de blush zit in erg kleine vakje. De derde blush heeft mooi glans finish.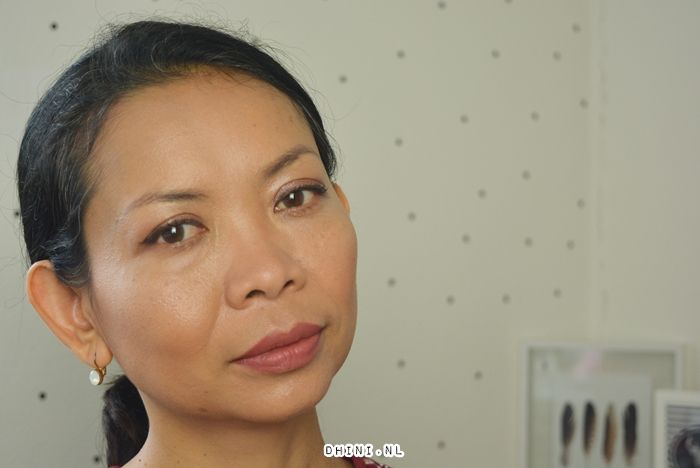 Full face foto met deze twee producten.
Het L'Oréal Infallible Sculpt Contouring Palette in 03 Medium/Dark vind ik de tinten passen bij mijn getinte huidskleur. Het brengt makkelijk aan en mooi resultaat. Het L'Oréal Blush Sculpt Trio vind ik ook erg mooi met warm orange tinten vooral als je ze bij elkaar gebruikt. Deze producten zitten nu in mijn dagelijks beautybox want ik wil ze vaker gebruiken.
L'Oréal Infallible Sculpt Contouring Palette en L'Oréal Blush Sculpt is al bij de drogist en parfumerie te koop.

Fijne dag en geniet ervan!
Dhini

Dit artikel bevat product(en) die ik heb ontvangen van een merk of bedrijf.