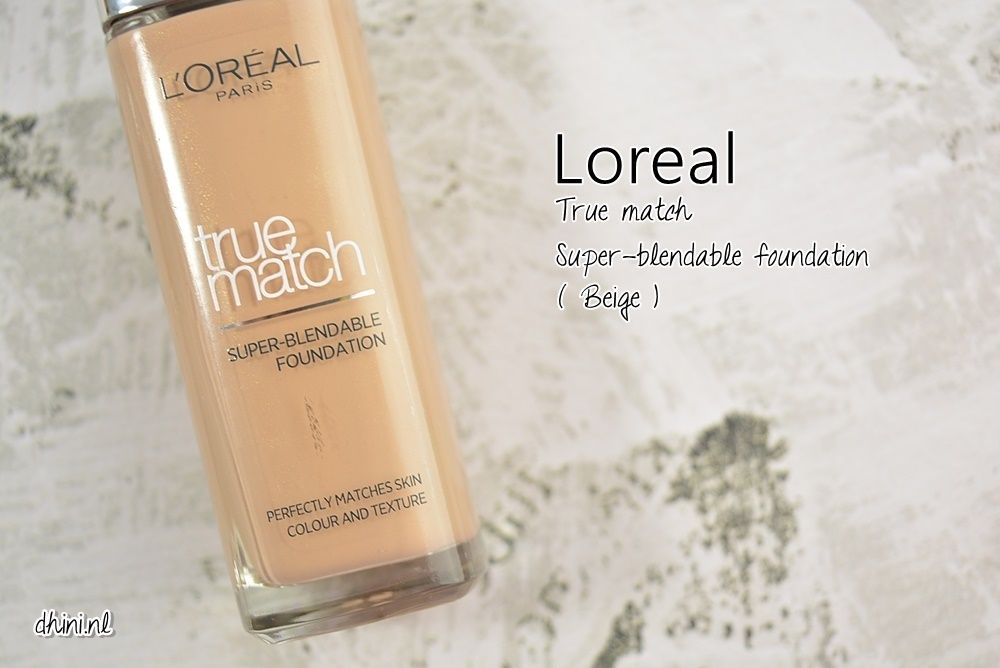 L' Oréal Paris heeft een nieuwe formule "True match Super-blendable foundation. Ik heb een in Beige kleur uitgetest. Zijn jullie benieuwd of deze kleur past bij mij licht getinte huidskleur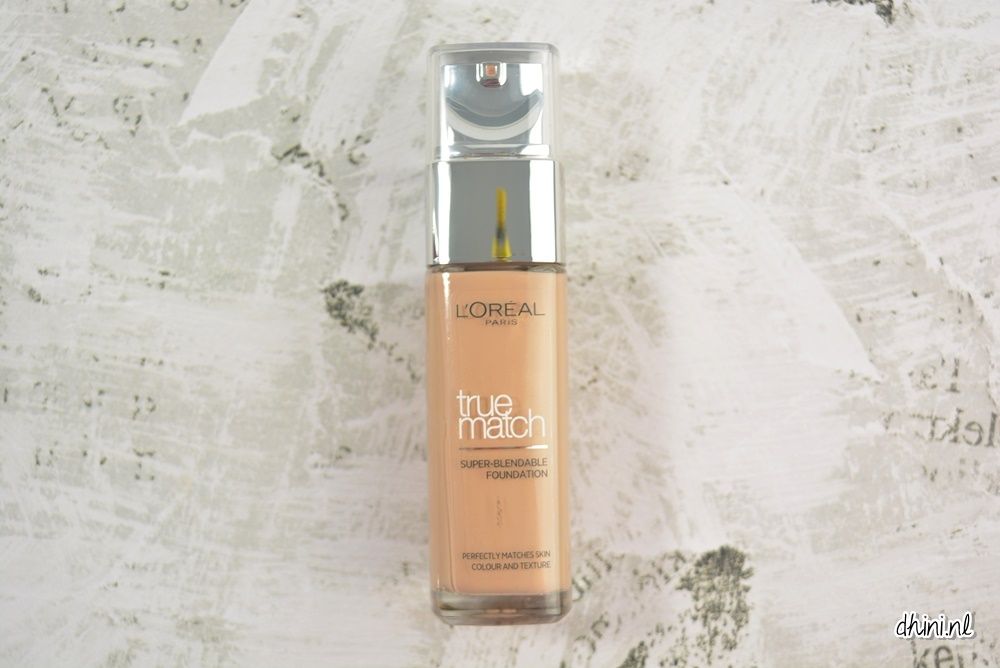 De foundation zit in een glas flacon waardoor je de kleur goed kunt zien. Op de transparant dopje staat zilver stickers met daarop de naam van kleur. Bij deze staat 4.N Beige.
Volgens de L'oreal "Foundation die perfect matcht met de kleur en textuur van de huid. Voor een perfect egale huid zonder maskereffect. De kleuren van True match foundation passen perfect bij je huidskleur zo nauw mogelijk
voor een flawless."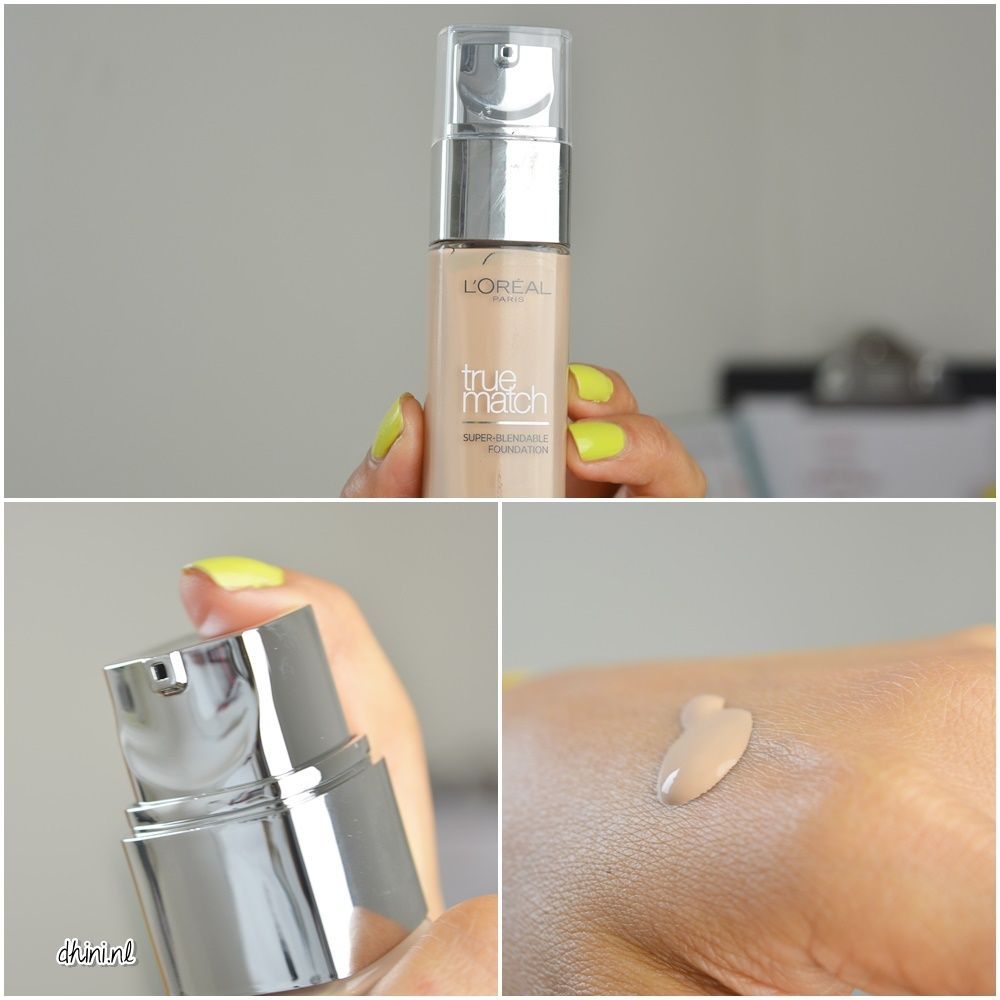 De textuur is fijn vloeibare, niet plakkerij of vettig. De foundation is geurloos en dat vind ik juist prima. Het zoals Loreal beloofd dat de foundation goed blendable over de huid. Het blend goed over mijn gezichts in een laagje of twee laagjes en dekt de foundation goed. Maar voor mij persoonlijk is een laagje voldoende. Meestal zie ik stipjes op het puntje van mijn neus (grove poriën) maar met deze foundation heb ik geen last van. Ik breng de foundation altijd liever met kwastje maar met je vingers of spons blenden ook fijn.

Op de foto`s heb ik L`oreal – True match Super-blendable foundation in deze kleur "Beige" op mijn gezicht met maar een laagje. De kleur is iets toch lichter dan mijn licht getinte huidkleurtje. Maar na een paar uurtje word langzamer de kleur bij mijn huidkleur passen. Met een of twee laagjes voelt foundation fijn en licht aan en geen poederfinish nodig. Ik ben tevreden met deze L`oreal True match foundation. Kortom is deze L`oreal True match Super-blendable foundation is een 4 in 1 must-have product voor je in beautystash want de True match Super-blendable heeft zicht gecombineert van foundation , concealer , primer en poeder.
L`oreal True match Super-blendable foundation is in 10 huidtinten beschikbaar en al verkrijgbaar bij de drogist voor een prijs van €15,99 in 30ml

Fijne dag en geniet ervan!
Dhini

Dit artikel bevat product(en) die ik heb ontvangen van een merk of bedrijf. Zie disclaimer