MAC Cosmetics kennen jullie natuurlijk al en ik zie vaak op Instagrams, blogs voorbij komen. Ik heb zelf maar drie of vier in de beauty kast staan. Lipstick van MAC heb ik nog geen ervaring mee. Toen een van mijn oude collega vroeg mij of ik MAC lipstick wil hebben en ik zei nee tegen. En ik heb niet alleen MAC lipstick maar ook andere make-up van andere merken o.a. Parfums (artikel terug lezen). Als jullie mij op instagram volgen, zien jullie de foto voorbij komen. Vandaag swatches ik maar liefs 8 MAC lipstick voor jullie en laat weten wat ik ervan vind.

De lisptick zijn allemaal al gebruik en ik heb ze allemaal schoongemaakt. Om iets leuk te zien, teken ik hartje. De lisptick zit in zwarte huls. Hier hoeft ik niet meer te informeren want ik denk dat bijna iedereen herkend wel de verpakkingen van MAC Cosmetics producten. De kleuren lijken allemaal op elkaar maar aan de onderkant staat de naam van de lipstick. Ik tekent hartje met tandstokje.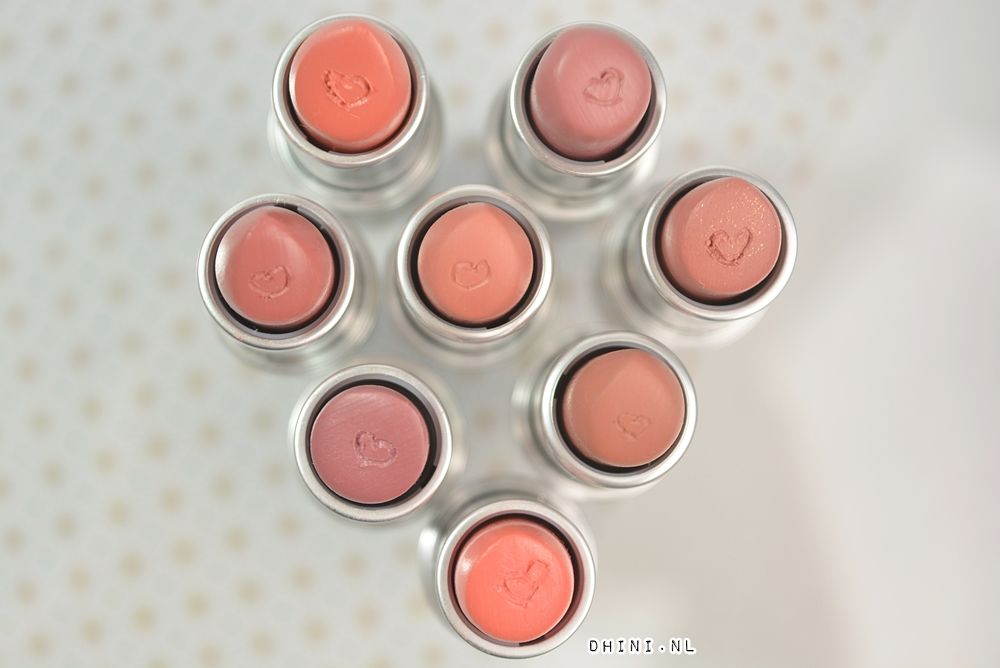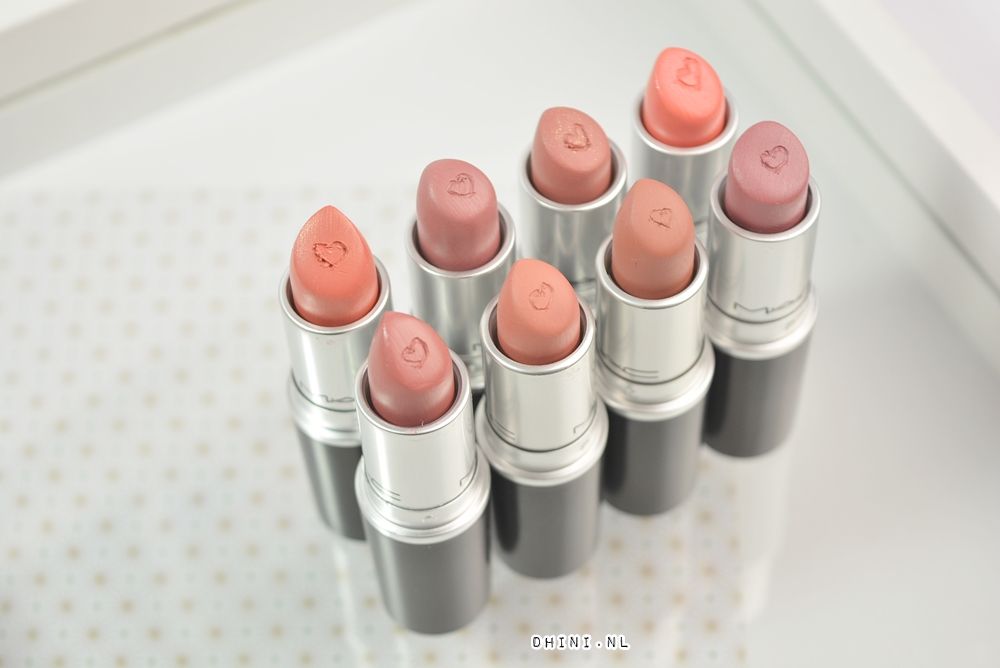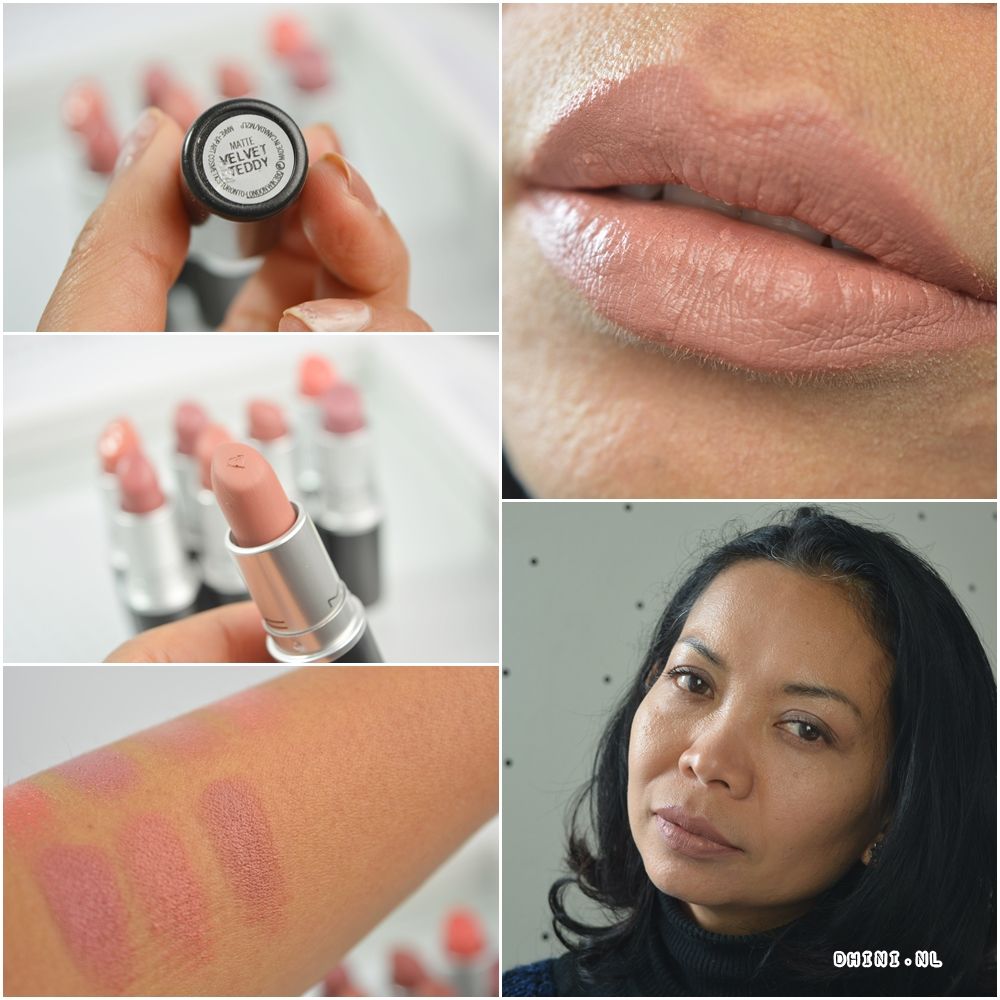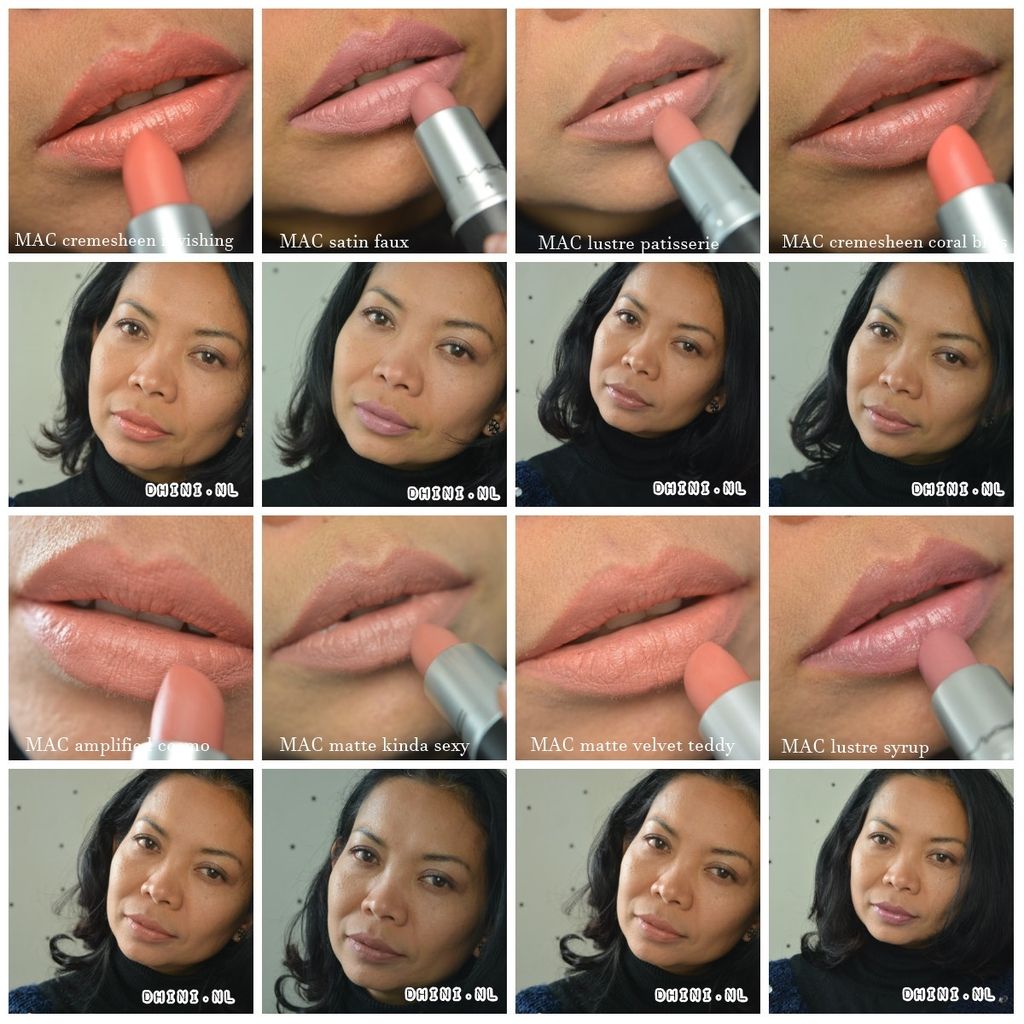 Op mijn arm en mijn lippen zijn de kleuren anders. De lipstick smeert heerlijk zacht en mijn lippen blijven zacht, ook die matte lipstick. Ik heb geen last van droge lippen. Nu snap ik waarom veel beauty bloggers gek op MAC lipstick. MAC amplied cosmo, MAC lustre patisserie, MAC satin faux, MAC lustre syrup zijn mij favoriete kleurtje van alle 8 MAC lipstick. Dank je wel M voor deze goodiebag
Welke kleur(en) spreekt je meeste aan?

Fijne dag en geniet ervan!
Dhini