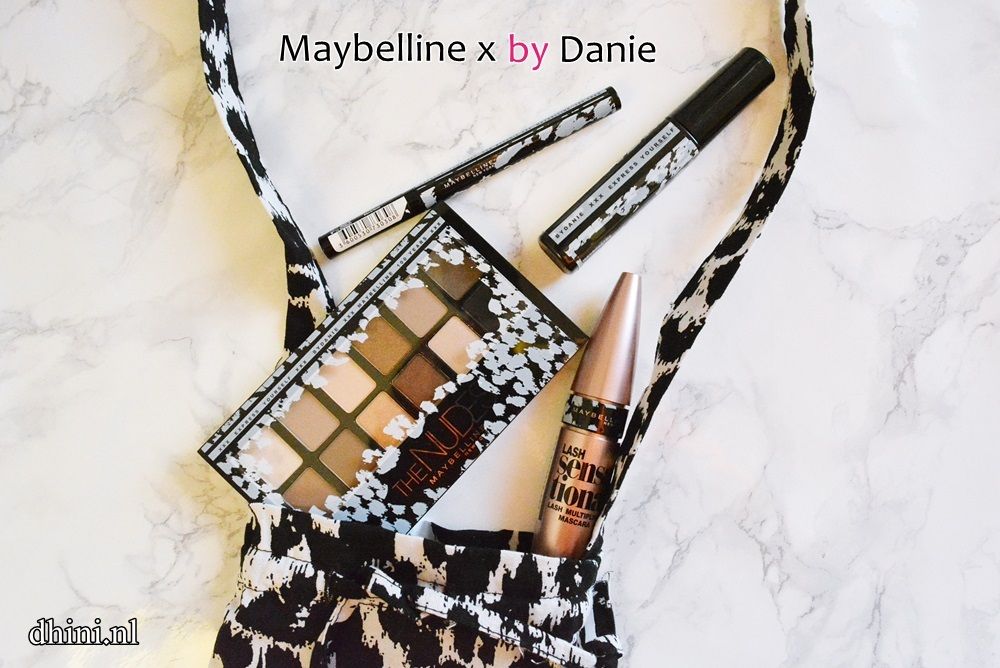 Dit jaar bestaat Maybelline New York 100 jaar. Om te feesten viert Maybelline haar 100ste verjaardag samen met Danie Bles. Danie Bles is een bekende Nederlands modestyliste. De collectie bestaat uit Danie's Maybelline favorites. Vandaag ga ik deze collectie voor jullie swatches/reviewen.

Danie's maybelline favorites bestaat vier producten : The Nude palette | Master Precise eyeliner | Brow Drama | Lash sensational mascara en een catchy festivalbag. Alle producten en de tas voorzien van de door Danie vaak gebruikte animalprint (leopard print).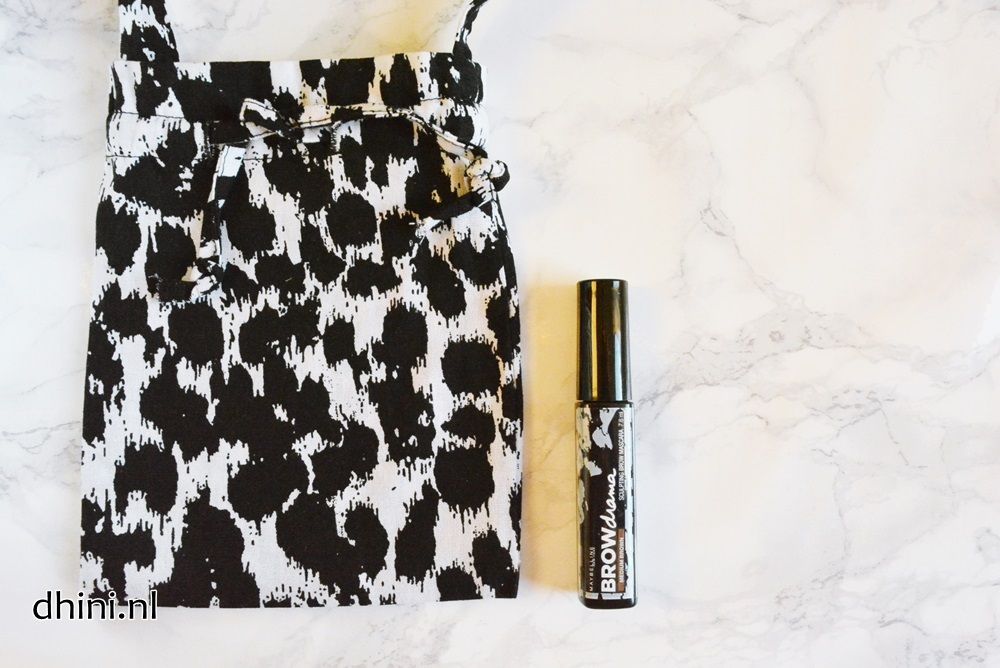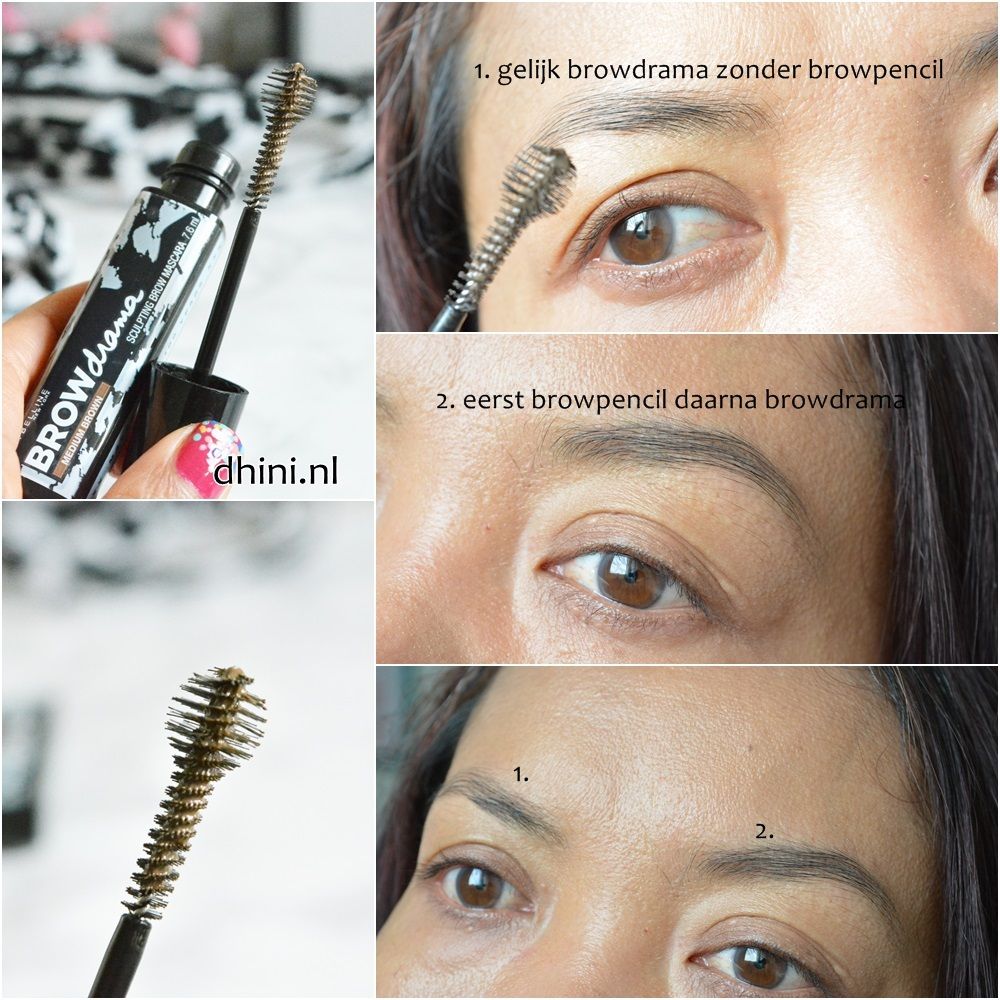 Maybelline by Danie – Brow Drama € 8,9
De brow drama heeft bolletje kwastje. Het lijkt voor mascara maar dit is voor je wenkbrauw. Eerst breng ik de kwastje gelijk aan mijn wenkbrauw en de andere wenkbrauw breng ik eerst met wenkbrauwpotlood daarna netjes maken met deze brow drama kwastje. En ik kan zien het wel een klein beetje verschil, zonder eerst wenkbrauwpotlood is lichter dan met. De kleur van de brow is Medium Brown. Beide manier geeft mooi netjes maar ik ga hem eerst met wenkbrauwpotlood aanbrengen want ik vind mijn wenkbrauw netjes en voller eruitzien. En ideaal als je geen tijd hebt om ze bij te tekenen. Het blijft lang mooi netjes de hele dag goed zitten.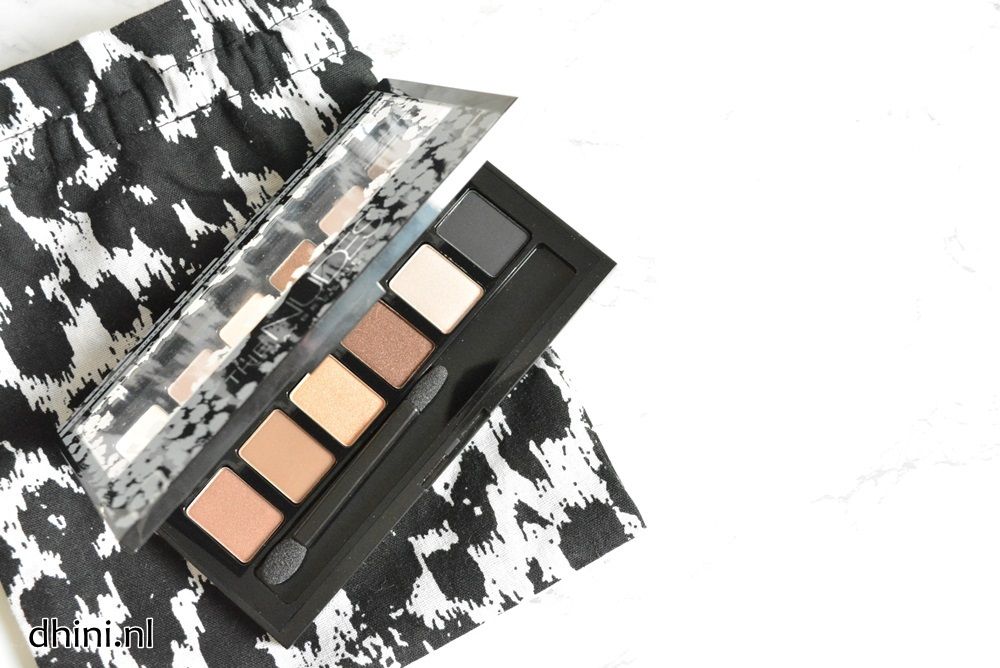 Maybelline by Danie – The Nude palette €9,49
In leopard verpakking zitten prachtig nude kleuren oogschaduw. De achterkant van de verpakking zijn er drie manieren om de palletjes looks mee te maken. Ik vind het dat handig! Er zit nog een kleine applicator van beide kanten.

De kleuren in het palette zijn van lichte nudes tot intens donkere bruintinten. In mat en shimmers effect. De pigmentatie is goed en mooi.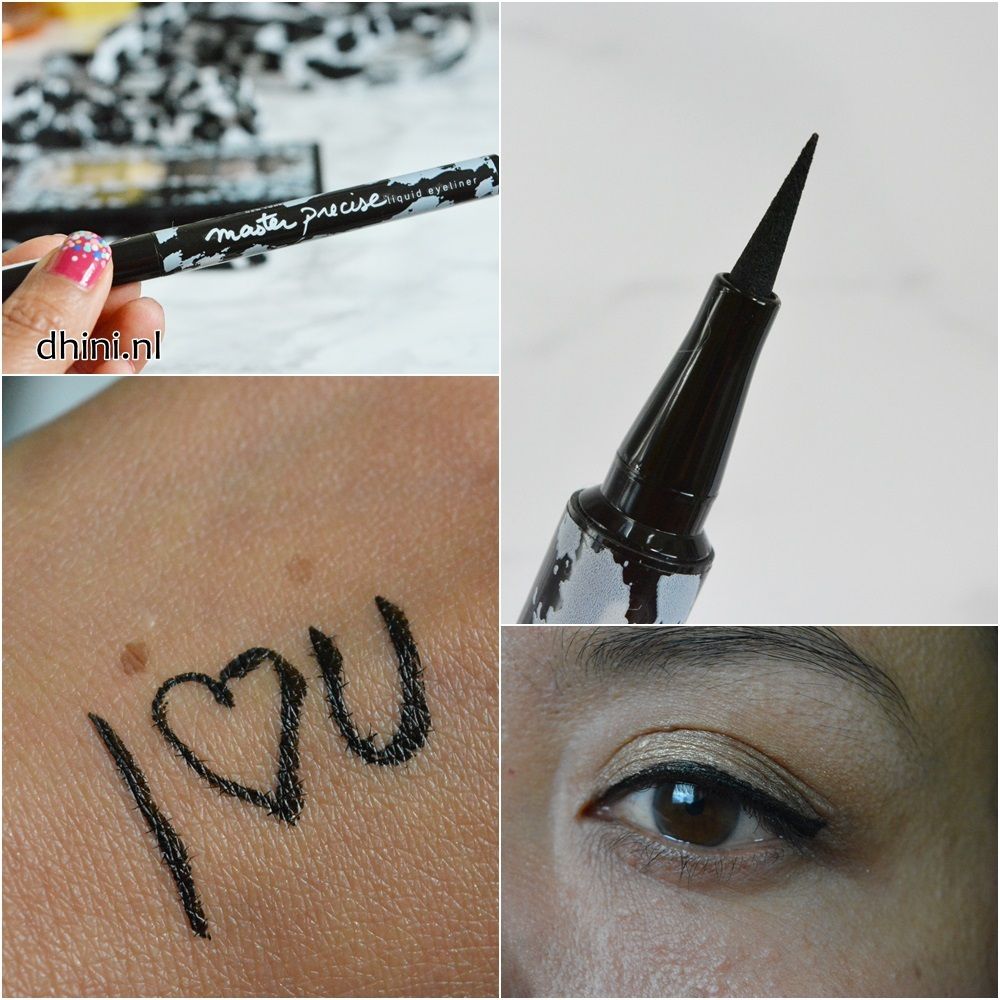 Maybelline by Danie – Master Precise Liquid Eyeliner € 9,4
De Master Precise eyeliner heeft puntje applicator en de eyeliner is intens zwart en waterproof. Het trekt makkelijke een mooi lijntje met de dunne punt van Maybelline Master Precise Liquid Eyeliner. De eyeliner blijft goed lang zitten.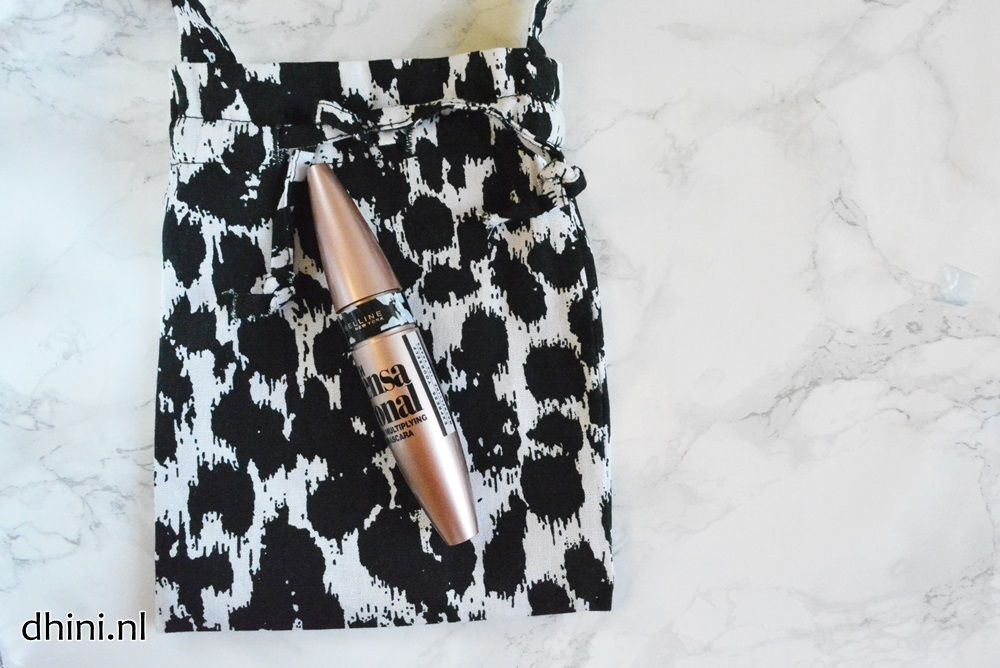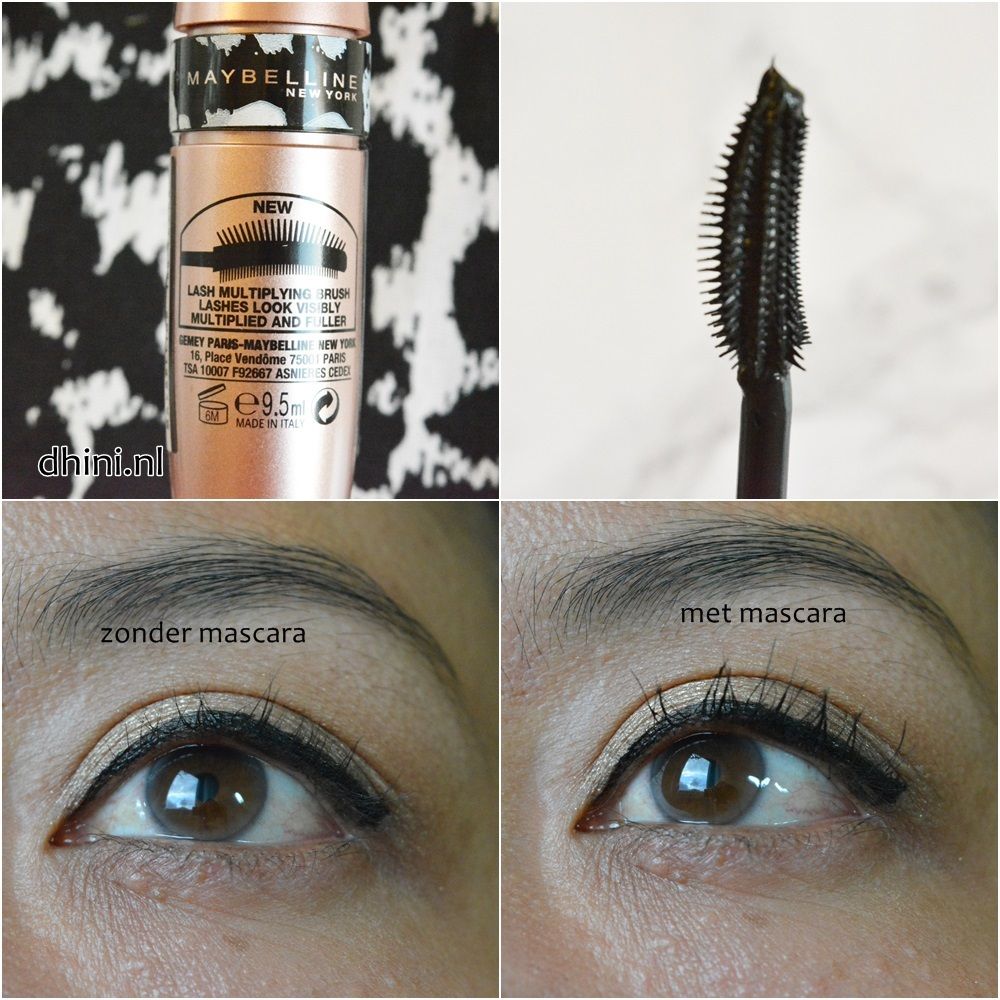 Maybelline by Danie – Lash sensational mascara € 15.49
Het borsteltje van deze Lash Sensational is gebogen vorm en heeft maar liefst 6 soorten borstelhaartjes waardoor je de wimperhaartjes optimaal bereikt, separeert en verlengt. De mascara laat geen klonter achter. Het blijft goed lang de hele dag zitten.
De 100 years collection en festivalbag zijn exclusief verkrijgbaar bij Kruidvat. En Festivalbag cadeau bij aankoop van Maybelline New York producten gedurende de actieperiode.