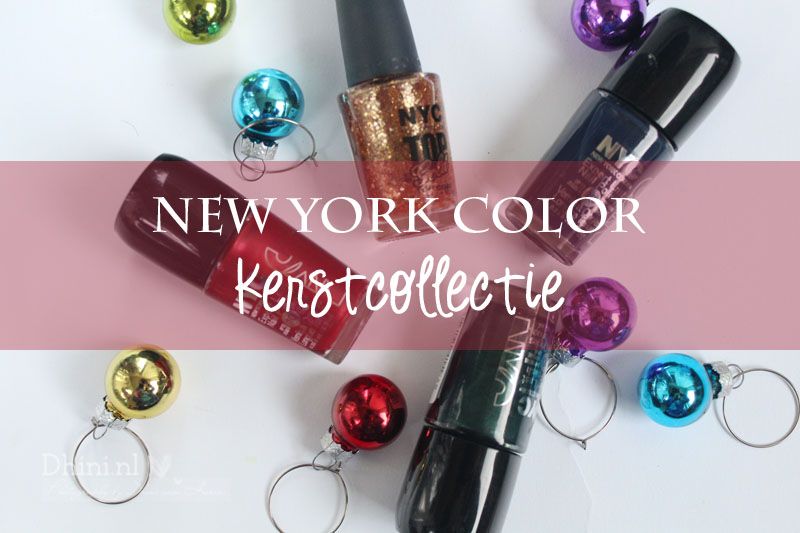 De feestdagen van 2013 komen er weer aan. Nog niet compleet je look zonder nagellak. NYC komt dit jaar met New York Color Kerstcollectie om je Kerstlook af te maken. Gauw maar verder om de swatches te zien die ik vandaag voor jullie laten zien.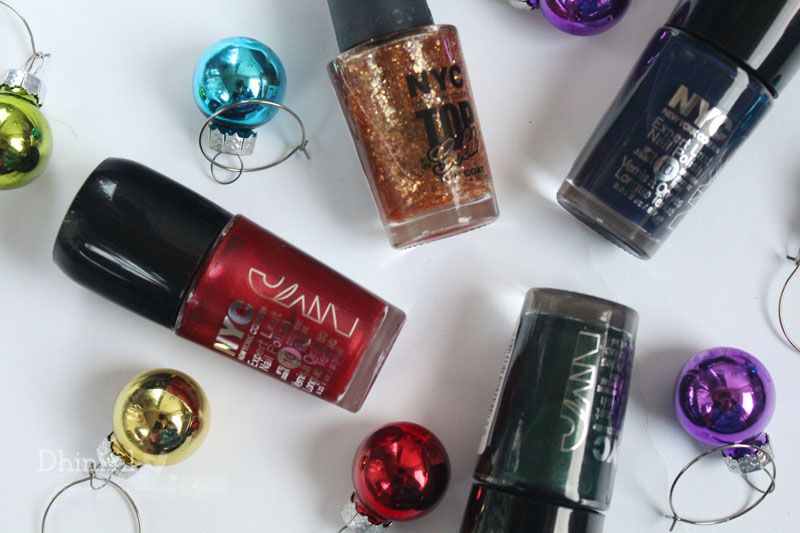 De Expert last nailpolish is een nagellak met een hoogglans finish die tot wel tien dagen blijft zitten! De innovatieve formule geeft je nagels een glad, glanzend oppervlak en maakt ze tot wel 50% sterker! Het precisiekwastje zorgt ervoor dat er bij elke beweging een perfect gelijkmatig laagje lak wordt aangebracht. De nagellak is verrijkt met ijzer, calcium en vitamine pro B5. Daarnaast bevat de formule groene thee, een antioxidant die de nagel beschermt tegen schadelijke invloeden van buitenaf. De perfecte nagellak die jouw nagels beschermt tijdens de koude winterdagen!
De kleuren zijn echt Kerst kleuren vind ik en met de gold top coat maakt helemaal je je nagellak look af. Bling..bling nagellak feestelijk.


v.l.n.r. NYC 259 A Suitcase And A Donut | NYC 261 Red Me The News | NYC 263 Money Never Sleeps | 010 Top Of The Gold

NYC 259 A suitcase and a Donut
Mooi creamy donkerblauw kleurtje. Hier heb ik twee laagje gedaan en het dekt best fijn.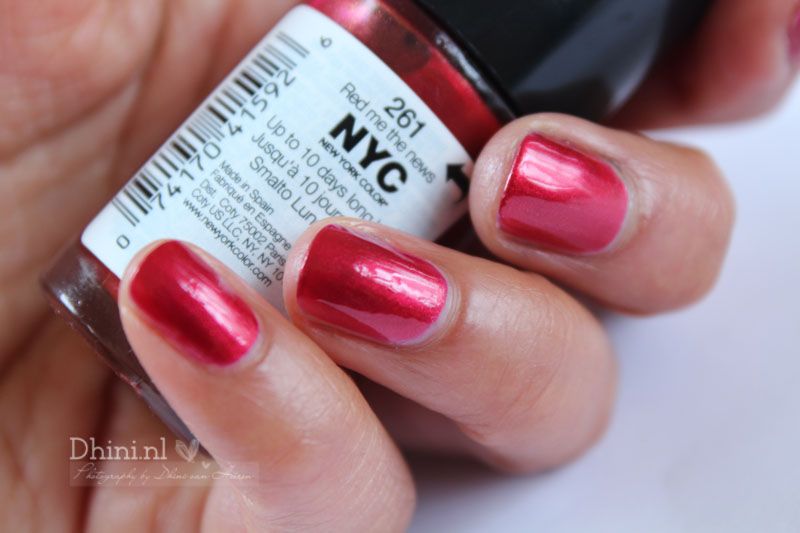 NYC 261 Red me the news
De kleurs is mooi met een subtiele shimmers. Echt perfect rood kleur voor kerst dag. Twee laagjes dekt fijn.


NYC 263 Money never sleeps
Deze heel mooi groene kleur vind ik ook mooi voor kerst dag. Het subtiele shimmer/glitters is mooi. Het dekt goed in twee laagjes


NYC 010 Top of The Gold topcoat
Nog niet af zonder glitters top coat op gelegenheid zoals Kerstdagen/verjaarden/feest. Met deze prachtig gol top coat die lijkt op Flakies lakje. De topcoat bestaat uit een transparante basis en is gevuld met een veelvoud aan subtiel goudkleurige blaadjes die jouw manicure onderscheiden van de rest! (op de ring vinger). De gold top coat zien er heel mooi op de gewone nagellak en dan maken de nagellak extra feestelijk.
NYC nagellak Kerstcollectie vind ik prachtig en perfect kleuren voor kerst. Met de top coat maken de nagellak look helemaal af. Wat ik fijn vind, is de kwastje heel fijn en ze dekken prima in twee laagjes. Ze drogen zoals ik met andere nagellak gewend ben.
Expert last nailpolish €2,99 en top coat €2,49
New York Color Kerstcollectie zijn vanaf december exclusief verkrijgbaar bij Kruidvat!