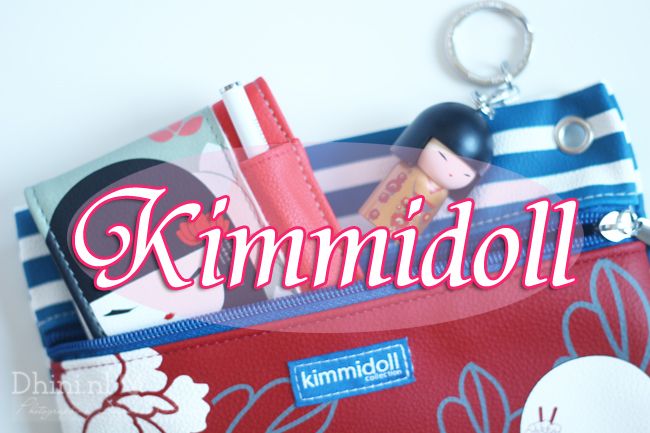 In de brievenbus lag een pakketje met daarin super een cute japanse doll Kimmidoll (De Japanse Kokeshi pop), een tas en een notitieboek inclusief een pen. Let op overvloed foto`s 😉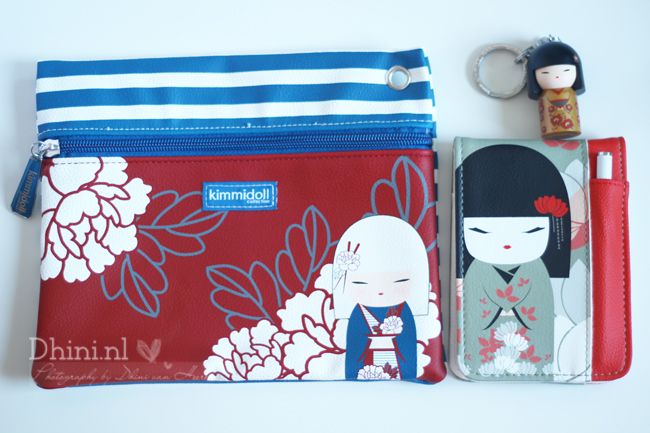 Ze zijn niet prachtig?!
Bron (kimmidolls.nl) Kimmidoll is het moderne zusje van de eeuwenoude Japanse Kokeshi pop (door Japanse boeren met de hand gemaakte houten poppen welke werden weggegeven als symbolen van liefde en vriendschap).
Het verspreiden van geluk en voorspoed onder vrienden en familie is de filosofie van waaruit Kimmidoll is ontstaan.
De Kimmidoll collectie is gebaseerd op een reeks karakters welke elk een "life's true value" vertegenwoordigen als "Love", "Success" en "Friendship"


Super mooie plaatje op deze make up tas zoals je ziet op de voorkant en de achterkant. Material 100% polyurethane, niet wassen (was met nat doekje) als die beetje vies is.


Notitieboekje met een zakje voor pen op de voorkant. Handig! De kimmidoll print is ook heel erg cute. De achterkant is ook mooi. Meten van notitiehoesje : 9 x 13. De notitieboekje : 7,5 x 10,5. Als de notitieboekje op is, kan je natuurlijk vervullen. Handig he!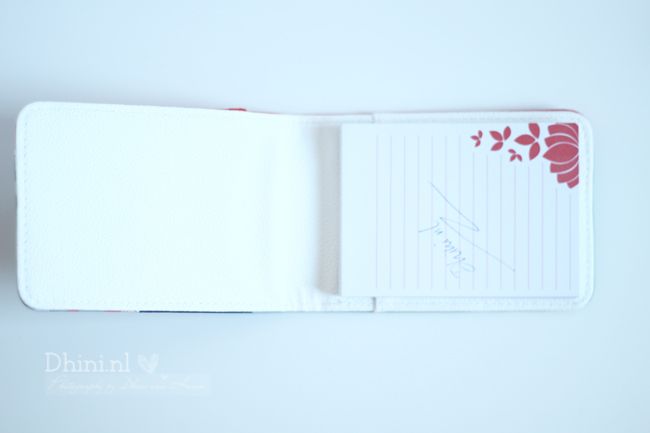 Binnenkant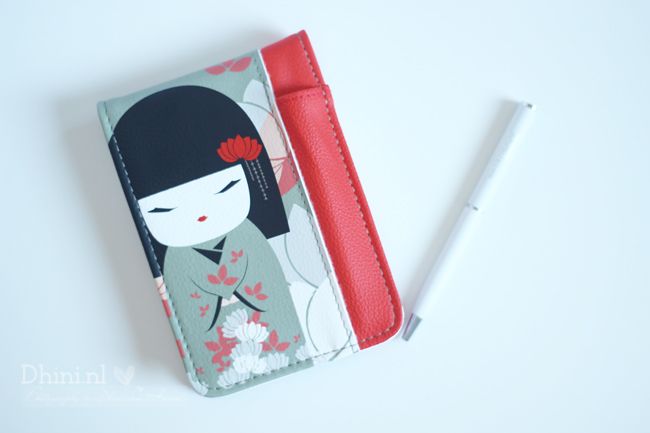 De pen naast de notitieboekje. Trouwens is de pen omdraaien systeem als je hem wilt gebruiken.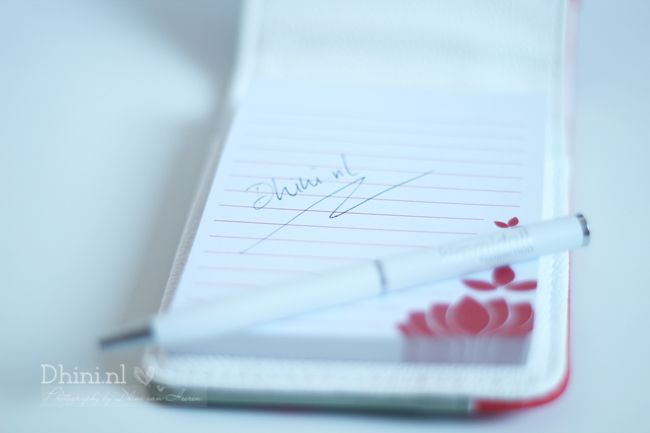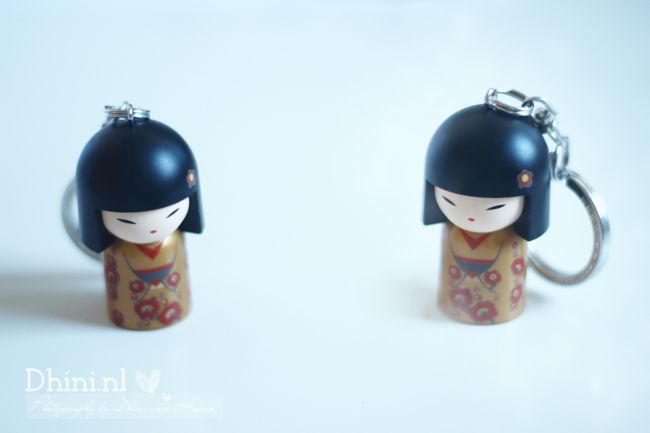 Nu meet mijn cute sleutelhanger (5 cm de lengte) € 6,95. Ze heet Mizuki dit staat voor 'Precious'. My spirit values and brings prosperity. By valuing and cherishing all that is precious in your life, you honor my spirit. May the power of my spirit bring prosperity to all areas of your life…


Wat minder leuk is dat de lijm op de achterkant van de kimmidoll moelijk weghalen.
Alle producten op Kimmidoll.nl hebben eigen naam met eigen betekenis en karakter. Niet alleen de Kimmidoll zelf dus die eigen naam hebben maar ook de notitieboekje, tassen en ook andere producten. Bijzonder toch!

Nog een foto`s alles bij elkaar. Superleuk spullen….me love it!
Regelmatig komen nieuw karakters. Superleuk als cadeau voor je zelf of geef iemand een artistiek en betekenisvol geschenk dat bij hem of haar past.
Bezoek Kimmidolls webshop of volg ze op Twitter en Facebook om op de hoogte te blijven.
Welke kimmidoll bij jou past?
Een of meerdere producten uit dit review/swatches zijn toegezonden door een PR bureau en een bedrijf