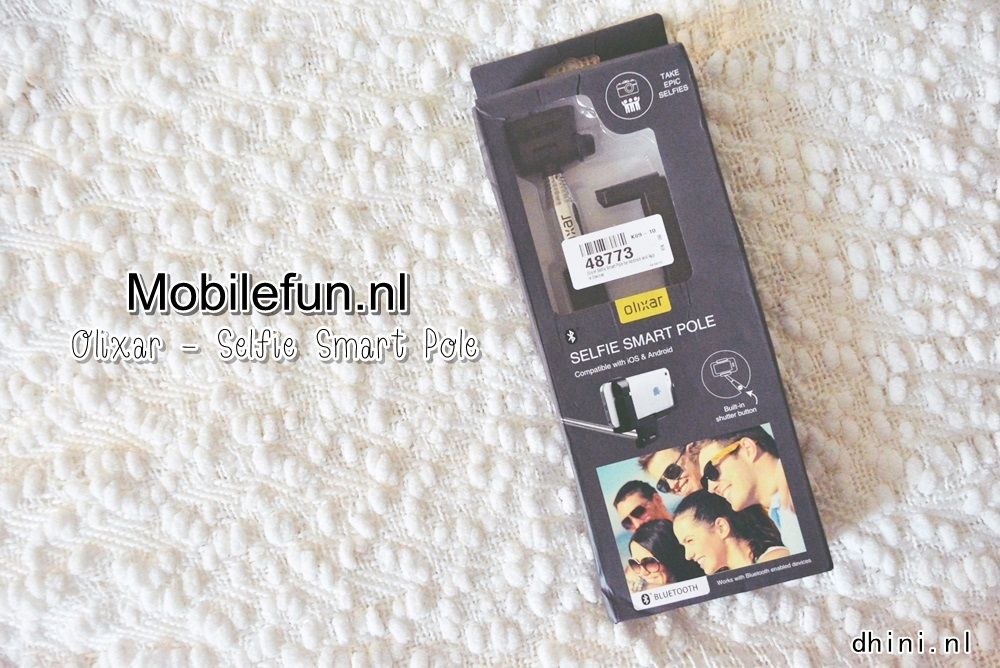 Hastag : #selfie is erg trend op Instagram. Ik vind het zelf ook heel erg leuk om selfie te maken. Maar is het lastig als je kort armpje hebben zoals ik. Slefie stick incl. remote control is wel handig. Niet om selfie in eentje maar ook samen met je family of met vriendinnentje en ook handig om filmpje te maken met je iPhone of smartphone. Ik heb handig universal selfie stick van merk Olixar getest.

In de verpakking zitten er aantal spullen : een selfiestick met ingebouwde zelfontspanner | Twee maten smartphone houders (Ook te gebruiken met case) | USB Oplaadkabel

Twee maten smartphone houders zijn handig als je klein of groot smartphone hebt. Beide houders zijn verstelbaar. Het zijn zeker handig, ook als je smartphone in hoesje zit. De bovenste foto is kleine formaat tot 7 cm ( min 5 cm) en je kunt hem breed maken. De onderste is geschikt grotere smartphones tot 8.5 cm en je kunt hem ook makkelijk breed maken. Deze universal selfiestick is geschikt voor alle smarpthone o.a. samsung galaxy 6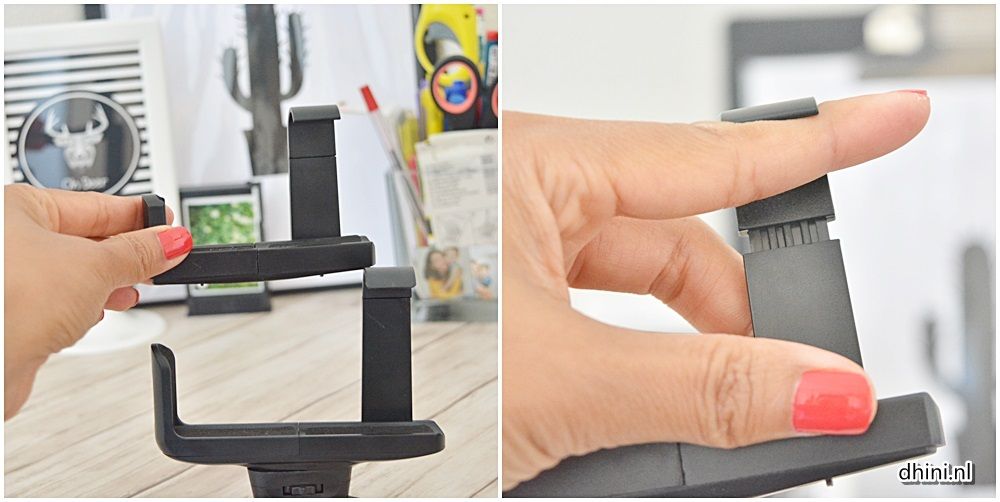 Zie duidelijk op de foto de verschil van de maten smartphone houders. En de ook beide houders kunnen ook de hoongste maken (verstelbaar).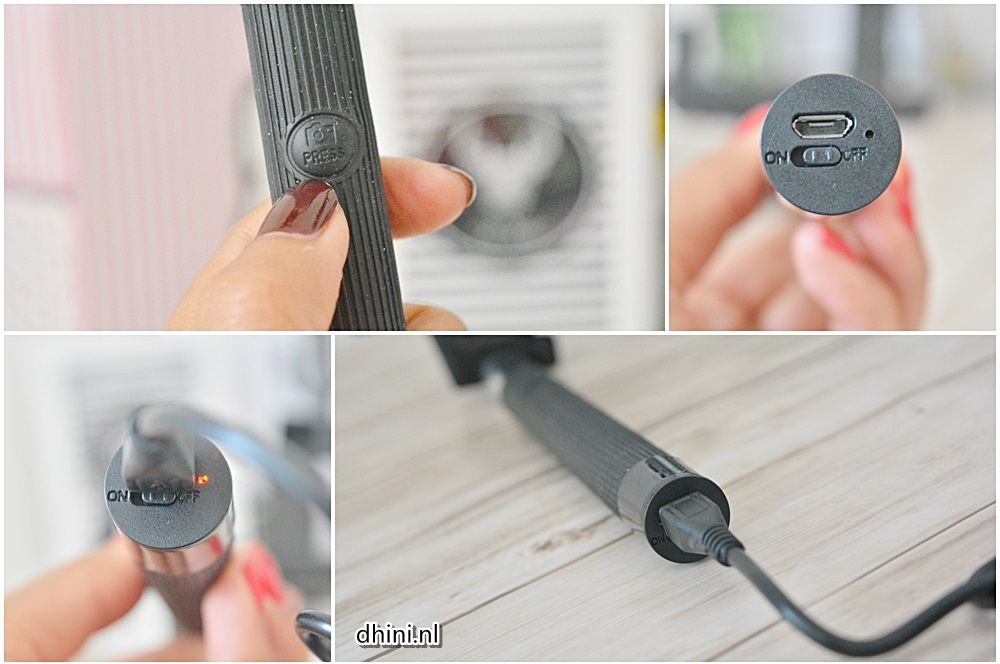 De zelfontspanner is al ingebouwd in de pole. Handig selfie stick want je hoeft niet de zelfontspanner moeilijk in de tas uit te zoeken. De Pole zelf is intrekbaar waardoor je deze gemakkeijk overal kunt menemen. De pale is te gebruiken in 7 verschillende standen. De Selfie paal is strekt zich van 249 mm tot 900 mm. De batterij kunt je opladen via usb oplaadkabel. Via Bluetooth kunt je koppelen naar je smartphone. Te gebruiken voor Android 3.0 en iOS 4.0 of hoger.
Een paar selfie foto`s die ik met deze super handig en best slefie stick voor iPhone en smartphones heb gemaakt.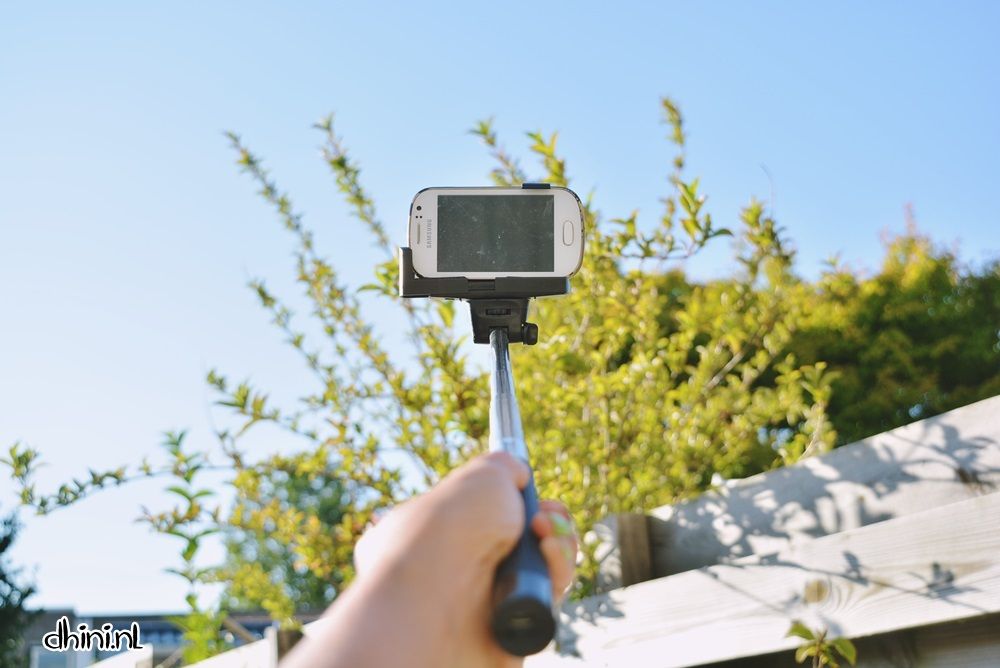 Kortom ben ik heel erg tevreden en superblij mij mee. Echt aanrader om selfie of filmpje te maken met je iPhone of smartphone. Deze universal smartphone accesories is gescihkt voor o.a. iPhone, Huawei (mijne Huawei Ascend P7), HTC, Sony, Samsung en nog veel meer merken. Deze handige selfie stick is €35,99 nu €21,99 Je kunt hem op mobilefun.nl aanschaffen en ook veel leuke accesories o.a. case voor samsung galaxy 6
Fijne dag en geniet ervan!
Dhini

Dit artikel bevat product(en) die ik heb ontvangen van een merk of bedrijf. Disclaimer