One2track? wat is dat toch? Vandaag ga ik jullie kennis maken een gadget voor je kids. Nieuwsgierig wat voor gadget is dat! Vind je hieronder

In de box zitten er de horloge, USB-kabel, USB poort stopcontact, een schroevendraaier en een KPN SIMkaart twv € 10,- (geen maandelijkse abonnement )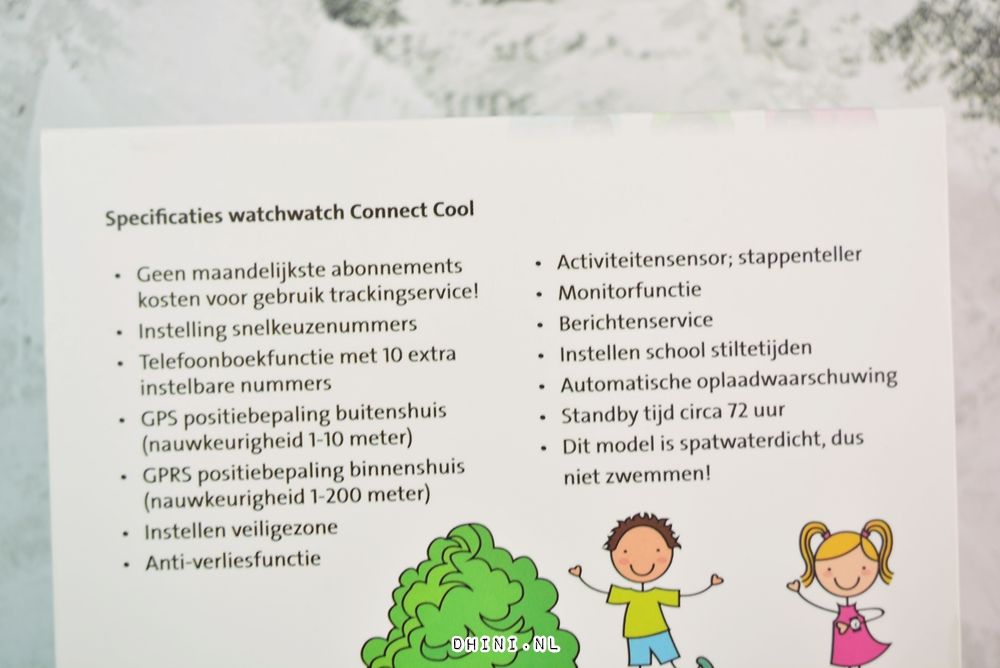 Aan de achterkant van de box vind je informatie over dit product, meer informatie vind je hier

Beide zijkanten vinden de knopjes voor aan en uit, volume +/-, USB-poort en SOS knopje. Met deze telefoonhorloge met GPS waarmee je optimaal verbonden bent met je kids. Wat fijn is dat One2track heeft een eigen Nederlandse app ontworpen, stabiel, gebruikersvriendelijk en maximale aandacht voor bescherming van de privacydata. Deze handig gadget kan je kids in de gaten houden en bellen via twee voorkeuzenummers, zoals mamma of pappa, SOS, monitorfunctie, intercom, wekker en GPS positiebepaling (1-10 meter nauwkeurigheid).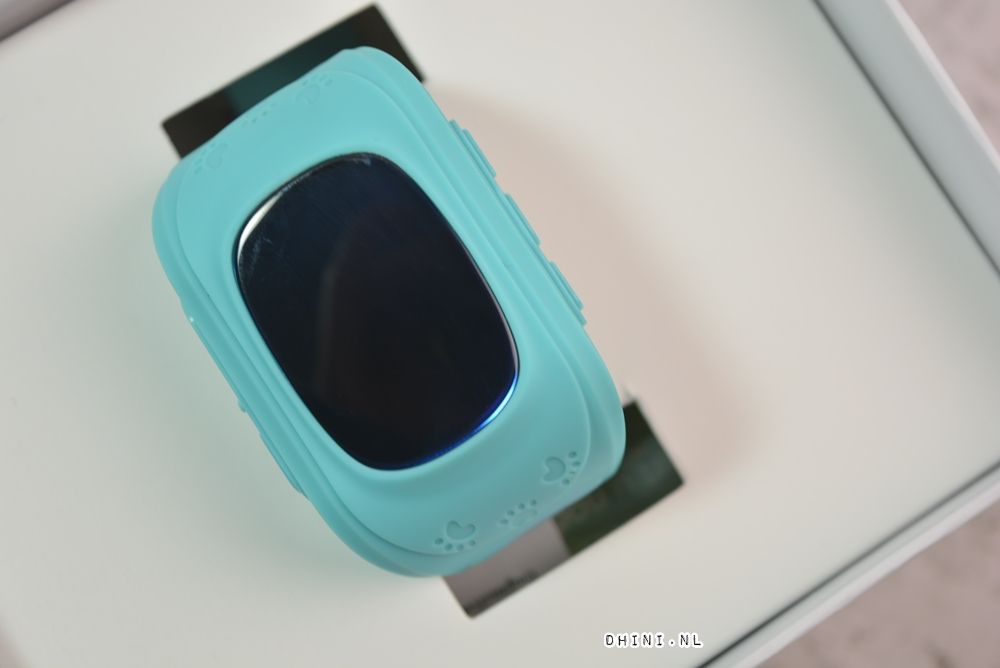 Wat superleuk is dat ik mijn zoon kan bellen en even geklets. Als mij zoon geen tijd of weigert mij dan kan ik eenvoudig via de app het horloge de opdracht geven om mij te bellen. Wat ik vind jammer vind dat de klok is aanduiding, alleen zichtbaar als je de knopje drukt (net als smartphone). Maar mijn zoon niet erg vindt en hij is erg blij dat hij nu eigen horloge hebben. De batterij is ongeveer 72 uur standby.
Deze telefoonhorloge met GPS connect "Cool" zijn er in drie kleuren beschikbaar en deze is geschikt voor kinderen van 5 tot 9 jaar. Hij kost normaal € 87,95 nu slechts € 74,95 Inclusief KPN prepaid Simkaart twv €10,- te bestellen op webshop one2track.
Wat vind je van deze gadget?

Fijne dag en geniet ervan!
Dhini
Dit artikel bevat product(en) die ik heb ontvangen van een merk, PR of bedrijf.