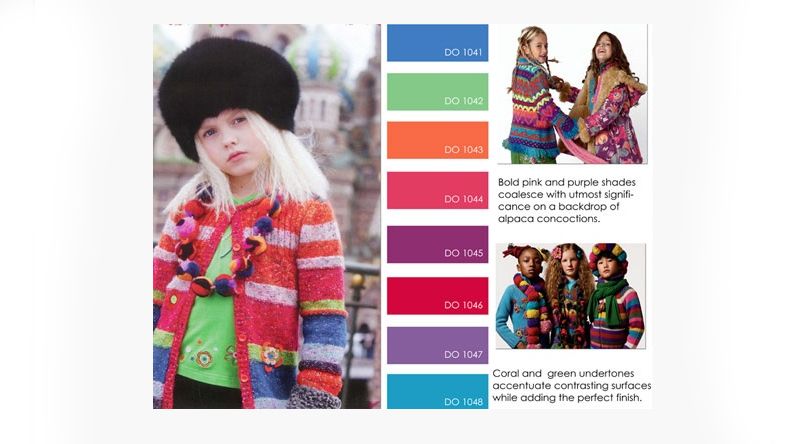 Image bron : Pinterest
De winkels zijn alweer bezig met hun laatste opruimingsronde. Je kunt nu heel voordelig online shoppen, dat ziet ook Couponcode.nu. Je treft hier bijvoorbeeld bekende webwinkels met acties van Bol of Kleertjes aan. De najaarscollectie komt al binnen en hier deel ik graag meer over met jou.

Stoffen
Een bijzondere stof die je tegenkomt is, neopreen, hiervan worden duikpakken gemaakt. Van deze stof worden nu vesten gemaakt die heerlijk warm zijn. Je treft verder net als in de mode van volwassen, rijke stoffen. Deze stoffen zien er natuurlijk duurderde uit, je kunt deze echter wel casual stijlen. Bijvoorbeeld door een shirtje van een rijke stof te combineren met een eenvoudige skinny jeans.
Kleuren
Kinderen dragen graag veel kleuren, althans als zij zelf de keuze hebben, is de kans groot dat zij alleen gekleurde items uit de rekken pakken. Zij nemen dan waarschijnlijk ook het felste item uit het rek mee, omdat zij hier vrolijk van worden. In dit seizoen kijk je naar fel rode, bessen paarse en roze, mosterd gele en rijke groene en blauwe kleuren. Een andere bijzondere kleurencombinatie die je mag verwachten bezit verschillende tinten zilver, koper en goud, gecombineerd tot een sjiek item. Dit zullen vooral geprinte shirtje zijn.

Versieringen
De jongens dragen de komende maanden kleren met veel opgestikte plaatjes, strikjes en een goede zonnebril. Enkele jongens dragen hierbij grote en stoere sjaals anderen gaan voor een sportieve cap. De meiden hebben hoedjes met een klein sluiertje, sokken tot de knieën en combineren hun outifts met de eyecatcher van dit seizoen: een gilletje. De Russische bondmuts is ook de komende maanden weer volop verkrijgbaar. Verder ga je kleding zien, gemaakt door handwerk als quilten. Denk aan jasjes of rokjes.