Vandaag laat ik zien een paar spullen die ik heb opgemaakt. De meeste zijn oude spullen die ik echt graag willen opmaken en het is gelukt. Maar er zijn ook oude spullen die helaas moet weggooien.

TPS mini mister. Die ruikt nog lekker, spray ik hem en omdat bijna leeg is, gebruik ik hem als ik aan het schoonmaak dan ruik lekker naar die geurtjes.



2 top coat die helaas zijn ze dik geworden. Heerlijk bad douch …door de geur wil ik hem kopen. Kruidvat nagel remover ..zeker weer kopen. Soley face scrub…heerlijk geurtje en fijne face scrub. De geur ruikt naar jamoe..lekker!


Yes to Carot eindelijk heb ik hem opgemaakt. Vaseline hand creme. Foot creme ruikt lekker en ik gebruik hem als handcreme ook. Hunkemoller bodylotion lekekr vloeibaar en handig verpakking. Greenland body butter ik vind te dik.


Deze twee zeker opnieuw kopen


Niet meer gebruik dus ik heb ze weggooien. Everyday mineral finishing poeder. 2x eyeko producten. Essence face spray…bleh…de geur vind ik niet prettig voor op gezicht te sprayen. Een keer gebruik.


Revlon mascara – gedroogd. Smashbox vind ik oud genoeg hem te smeren. Bloom oogschaduw – wit – niet echt goed gepigment, wel gebruik ik hem een paar keren. Wet & Wild eyebrow …oud genoeg.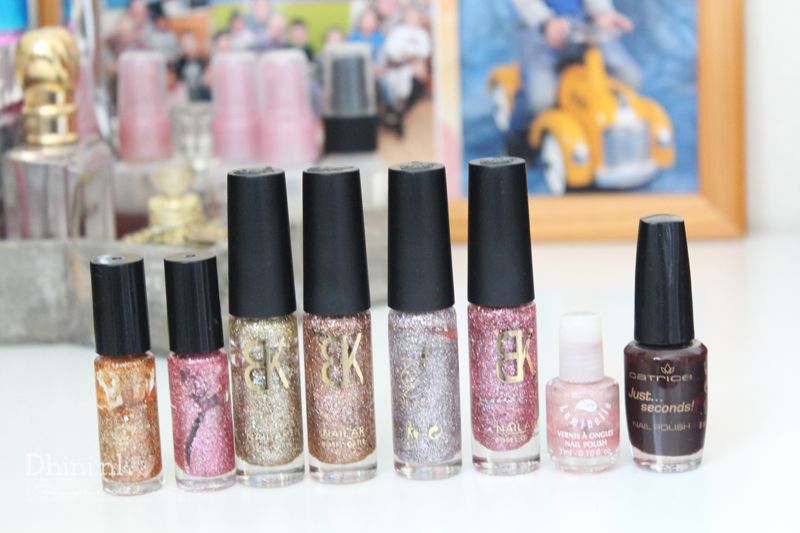 Uitgedroogd allemaal! dus zeker weggooien of ik ga een paar flesjes schoonmaken dan kan ik ze gebruiken om eigen nagellak te maken. Als ik zin in heb 😉 en de materiaal heb.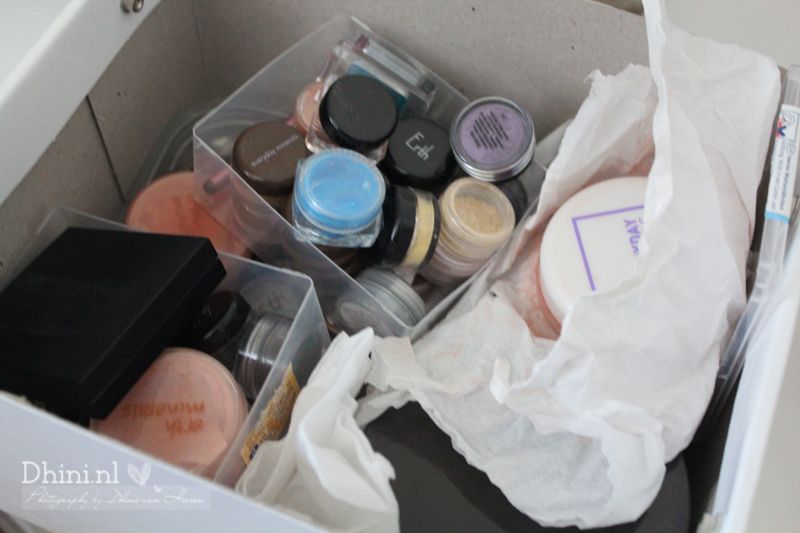 Allemaal nog goed..een paar keren gebruiken/geswatches. Oogschaduw mineralen, Everyday mineral blushes. Ik ga ze gebruiken om nagellak te maken. Een paar heb ik al gebruik.
Trouwen sommige beauty spullen heb ik aan mijn oude zus geven en ik moet nog steeds uitzoeken. Sommige gebruik ik ze/hem niet. Wel zonde he!