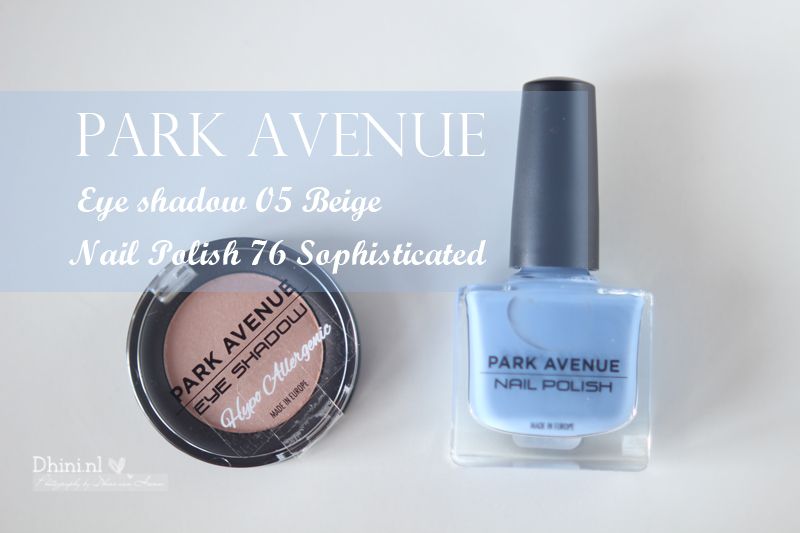 Nieuw! Park Avenue nieuw collectie komen uit o.a. negen nagellak Spring Colours en zes oogschaduws Hypo Allerenic. Vandaag laat ik een oogschaduw en een nagellak aan jullie zien.



Deze nieuw oogschaduw collectie Park Avenue is speciaal ontworpen voor mensen met gevoelige ogen en drager van contaclenzen. De oogschaduw bevat jojoba olie en formula met vitamine C en E. De oogschaduw zonder parfum, alcohol of synthetische kleurstoffen.


De pigmentatie is goed en mooi highlighter/licht kleurtje. Deze oogschaduw is in Beige kleurtje 05. Door lichte kleurtje is het moeilijk de kleur op de foto mooi/goed te krijgen. Het blend makkelijk.
Park Avenua oogschaduw Hypo Allergenic zijn er in zes kleuren. Het kost €4,95 per stuk

Prachtig pastel kleurtje. Ideaal voor lente seizoen.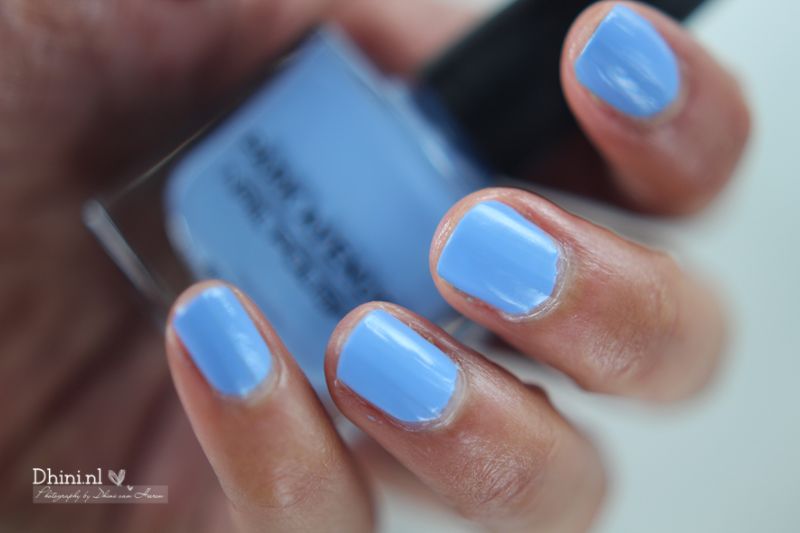 De subtantie van het lak is goed en de kwast is fijn in gebruik. Een laagje dek hij goed.
Park Avenue Spring Colours zijn in acht kleuren beschikbaar. Het kost €3,90 per stuk 9ml.
PARK AVENUE guarantees an excellent European make up quality for a budget friendly price. Its Black & White image reflects a refined and intriguing elegance. Not only are luxury and style two main objectives of its vision, also the continuous screening of the latest trends are a priority.
bron : Park Avenue
Park Avenue producten zijn verkrijgbaar bij de DI in België.