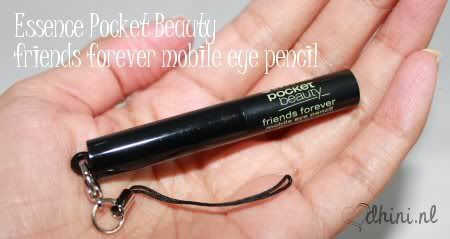 Deze pocket beauty eye pencil is nieuw assortment van Essence. De mini eye pencil die voor je mobile of bossluitels of iets anders kan hangen. Echt Handig toch!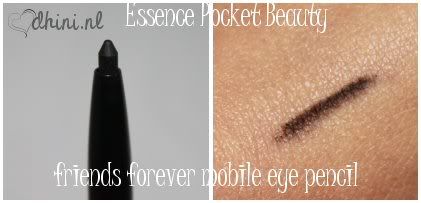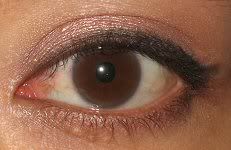 De dopje kan je het draaien dus je verlies hem niet zo snel (Veilig dus). De pencil is best zacht dat is natuurlijk fijn maar helaas niet echt zwart en dus moet een paar keren doen om zwart lijntjes te krijgen. Deze handige eye pencil is er altijd bij je dus als je haast heb of te weinig tijd dan met dit kleine eye pencil natuurlijk kan je je looks opmaken. Dit mini eye pencil is echt handig dus voor onderweg.
Verkrijbaar in Kruidvat. Het kost €1,29 in zwart kleur.
Deze product heb ik gekregen van Essence