Vorige week donderdag lag in de brievenbus envelop met daarin Eyeko 3 in 1 cream extra Glow! (limited edition).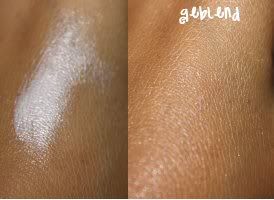 Wat eyeko zei :
"To get that A-list glow skip foundation and use Eyeko Cream all over focusing on the eye and cheek area for lit from within skin."
[youtube]http://www.youtube.com/watch?v=iKaY0ztZ1gw[/youtube]
Deze cream bevat Jojoba & Vitamin E en je kan hem gebruiken als highlighter, moisturizer en eye cream. In pink potje zit deze cream en vind toch niet hygiëne. Ik zelf gebruik deze cream wissel elke dag…als highlijgter, mix met myn dagcream en eye cream. Je kan ook onder ogen om wallen te laten verdwijnen maar bij mij werkt niet en ik gebruik liever als highligter, moisturizer en eye cream. Het smeert makkelijk en blend goed. Het geeft nice subtle effect en je hebt maar weinig nodig….just love it en hoop dat in tube ..toch handig om overal mee te nemen en ook hygiëne.
Op Eyeko kan je deze cream bestellen, het kost £8.00
als je code 101 krijg je free gifts bovendien verzendkosten gratis.
Deze cream heb ik gekregen van Eyeko